16 Ways to Bring Learning into Everyday Life This Summer
Don't let your child lose a whole month's worth of learning over summer—try these fun, easy learning activities at home to keep your young one engaged and entertained on summer break.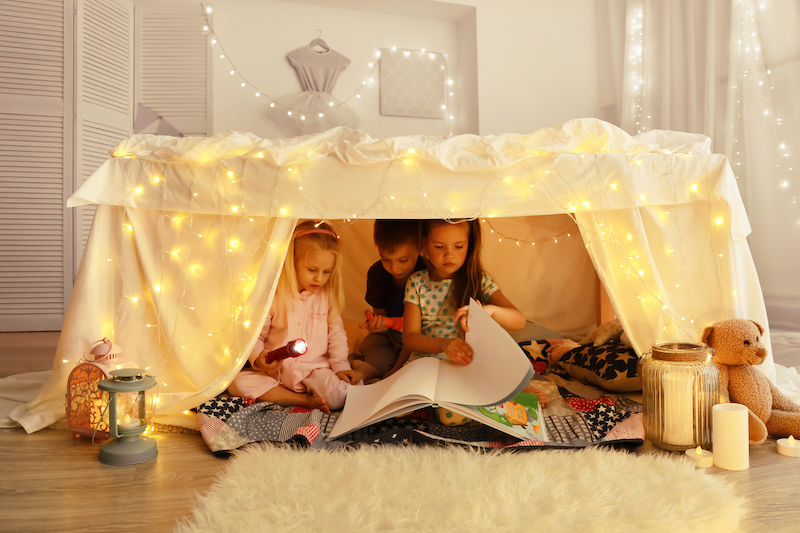 Research shows that summer learning loss is real. It's so real, in fact, that a summer break without any brain exercise can equal about one month of academic learning lost. While you don't want your child to fall behind, this does not mean students must undergo skill-and-drill over the summer. Instead, think of summer as a time to practice skills in a fun, new, family-friendly environment.
Charlotte Country Day School's Educational Resource Program Directors take summer learning loss seriously. Thus, just for summer 2019, they have created 16 new and exciting ways to sustain your child's reading and math skills over the summer. These brain exercises are fun and don't feel like learning at all, so children won't gripe a bit.
See below for the easy and engaging educational activities you can bring into your household this summer. Created by some of Charlotte's finest educators, these learning activities will keep your child sharp all summer long. Country Day's Educational Resource Program Directors say it's especially important to read, journal, and practice math concepts frequently during the summer months as well.
16 Fun & Simple Learning Activities for Kids
1. Watch your favorite show or movie in another language and with subtitles.
2. Read in the bath. Be careful not to get your book wet!
3. Read the same book as a friend or an adult and then discuss it over lunch.
4. Pack a picnic and take turns reading jokes from a joke book to a friend or sibling.
5. Read the Sunday comics and put your favorite one on the fridge.
6. Read a book with an adult taking turns for each line.
7. Look up the words to your favorite song.
8. Read while sitting on the porch or next to an open window during a thunderstorm.
9. Build a fort in the living room and tell a mystery story in the dark (with a flashlight).
10. Go out to dinner and read the menu out loud to your family.
11. Read a story out loud to an adult and then ask them questions about it.
12. Pick a word and take turns with a partner to see who can come up with more words that rhyme with it.
13. Send an email to someone far away and tell them what you've been up to all summer.
14. Go to the zoo and read alongside a friend or parent about the animals in each exhibit.
15. Pick a craft or model. Make it by following the written directions.
16. Lay by the pool, ocean, or a sprinkler, and listen to an audiobook while you follow along.
---
How to make it a game
Turn these activities into a game with rewards! Simply write these activities on paper pull-tabs or popsicle sticks placed in a jar. Your child can select an activity using the pull-tabs or sticks, collect the tabs after completing the activities, then redeem them for a reward. For example, once he or she has put five pull-tabs or popsicles in a jar, your child has earned either an ice cream outing, extra screen time, or a dinner date with a parent. The options are endless for rewards.
---
The above activities were created by these Country Day educators:
Ginna Clute, All School Educational Resource Program Director
Pryor Rayburn, Lower School Educational Resource Program Director
Laura Hayes, Middle School Educational Resource Program Director
Lauren Folger-Sweeting, Upper School Educational Resource Program Director
---
Charlotte Country Day School was founded in 1941 and has since grown to offer students and their families an unsurpassed opportunity to prepare for the future—an opportunity grounded in the strength of tradition and shaped by generations of visionary leaders. Click here to learn more about Charlotte Country Day School.