THE PINT-SIZED FOODIE: An introduction to Gyu-Kaku Japanese Barbecue
The latest from our kid food critic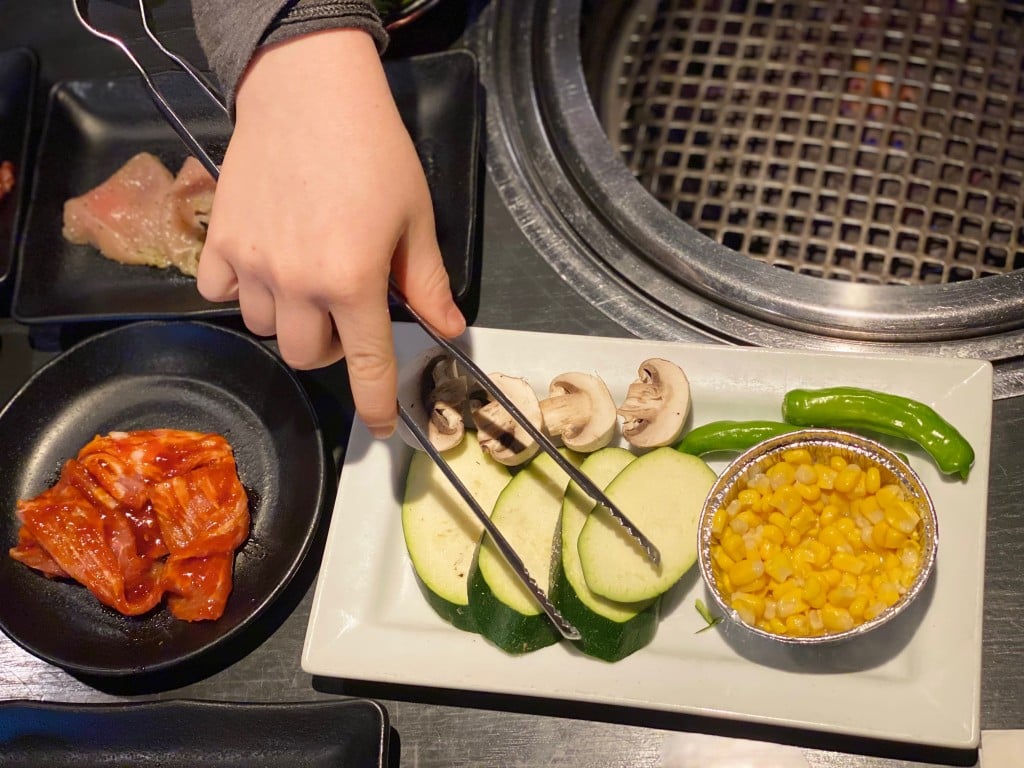 Each month, our 8-year-old resident foodie visits a different Charlotte-area restaurant that's kid-friendly—but not a kid-topia. He orders something he's never tried before and reports back with his recommendations for kids and their parents. Here is his review of Gyu-Kaku Japanese Barbecue:
What we ordered:
We got the Happy Hour Special ($60). Our waiter said that's supposed to be enough for two grown-ups, but it was totally enough for me and my mom and my friend Grant. First they brought out salads and miso soup, then all of the stuff you grill.
How it works:
You cook your own food on the grill in the middle of the table! After the soup and salad, they bring out some edamame and rice, then they start bringing out all the food you cook: a bunch of different meats (read: hanger steak, yaki-shabu beef, toro beef, angus beef rib, umakara pork, and chicken), corn, zucchini, and mushrooms. You don't even have to know how to cook because they have directions with pictures on the table so you don't burn stuff. The thinner meats only need about a minute, but the thicker chunks need like three minutes.
Why I liked it:
It was sooooo fun to cook my own food! Everyone at the table gets their own tongs so you can flip the meats on the grill and watch them cook while you eat. But you have to watch them because some of the meats cook up real quick.
What I didn't like:
I liked it all! Except maybe that chunk of short rib that you burned, Mommy. You gotta pay attention!
What I tried for the first time:
I never tried Japanese barbecue before at all, but it had a lot of foods I've had before like edamame and rice and meat and veggies.
Why other kids should try it:
Because you get to cook everything yourself and it's suuuuuper fun! They have a kid's menu too, if kids don't want all the stuff that comes in the grown-up order. (Editor's note: The kid's menu has a $6.50 ready-to-grill combo that includes meat, veggies, rice, and edamame, plus a fountain drink and vanilla ice cream or a s'more)
What I liked best:
I think it was that thin pork that looked kind of like bacon before you cooked it? (read: umakara pork) Grant said everything was so good he almost at the table!
Why parents will like it:
The kids can cook their own dinner and parents don't have to clean up the kitchen after.
Why I would come back:
It was, like, the most fun I've ever had at a restaurant. I think more restaurants should let you cook your own food.