THE MOM'S SPACE: Putting Your Cape Back On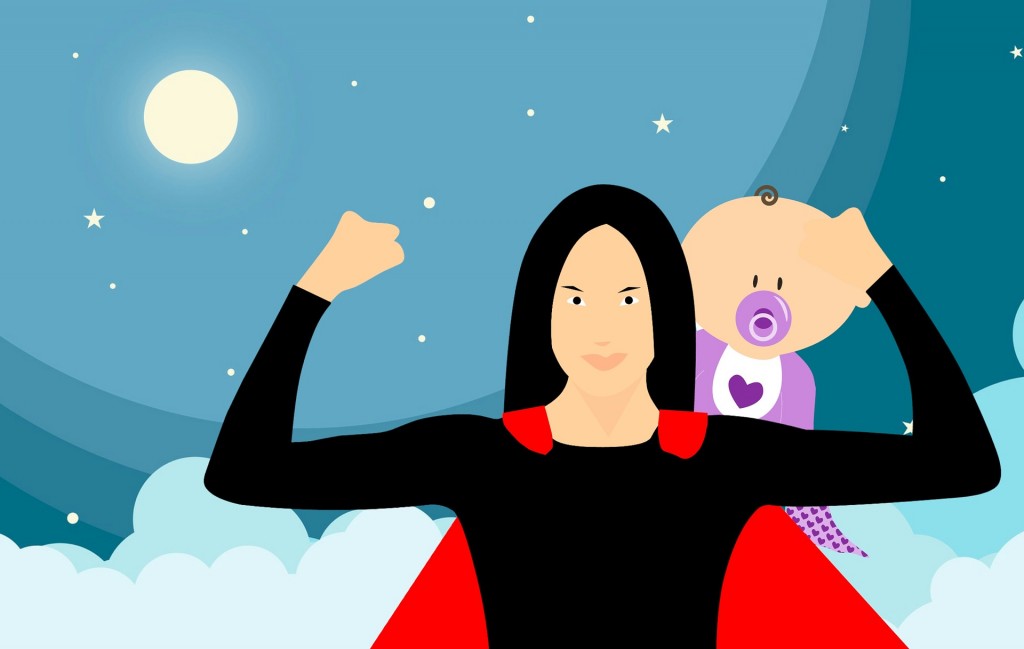 Here we are. Back to school. As we transition from the ease of the summer to the stress of the school year, many moms feel motivated. Their Consistency Capes are tied tight. Others feel overwhelmed, exhausted, or panicked their Consistency Capes will become untied. In reality, many of us feel both hopeful and anxious at the start of the school year, empowered to keep our Capes on while simultaneously worried they'll fall off at any moment.
We hear so much about how to be consistent, but we rarely hear about what to do when our Consistency Capes fall off. They will always fall off. We are human. So, what if it's not about how to keep our Capes on, but how to put them back on when they fall?
The Three C's, Conversation, Choice and Change, are the key. To effectively implement them, we need to first realize when our Consistency Capes are off.
When our Consistency Capes are OFF, we:
Worry about what others think
Seek external validation
Judge ourselves and others
Lack the ability to be resilient and persevere
Have difficulty setting and maintaining healthy boundaries
Put others' needs before our own
All of these can lead to guilt, anxiousness, powerlessness, exhaustion, anger, and disconnect. We blame and shame ourselves (hint: if you are hearing "should," you are hearing shame), and have thoughts telling us we are a disappointment, a failure, and/or not good enough. Inevitably, self-sabotaging behaviors ensue: withdrawing, numbing, perfecting, resenting, lashing out, and giving up. Our Capes fall off.
The secret to putting our Consistency Capes back on is having a Conversation with ourselves. During this conversation we have to be honest about where our thoughts are coming from, validate our feelings, and hold ourselves accountable for our behavior. This Conversation determines the Choice we want to make by asking ourselves:
What do I need right now?
What do I need to take off of my plate?
What do I want to prioritize?
What realistic expectations do I need to set for myself and others?
What would I tell my best friend in the same situation?
The answers to these questions allow us to connect with our authentic self (who we really are, not who everyone else wants and expects us to be) and initiate the Change necessary to put our Consistency Capes back on.
Consider these to empower your authentic self:
My feelings are valid and make sense
I can trust myself to make the changes I want and need
I am worth speaking to myself like I would to my best friend
Saying "wish" or "want" instead of "should"
When we implement The Three C's by having a Conversation with ourselves that is kind, accepting, and honest we are able to make Choices that empower Change. Before we know it, our Capes are back on and we can:
Trust ourselves and others
Regain motivation, control, and consistency
Feel confident, capable, and resilient
Effectively fulfill wants and needs for self and others
Seek internal validation
Set appropriate and healthy boundaries
Feel more present, patient, and connected
It can be really hard to keep our Capes on day in and day out. They will fall off. And that's okay. Maybe next time you notice your Cape is off, you can remember The Three C's and give yourself permission to have a Conversation, make the Choices you want and need, and feel empowered to Change, not because your Consistency Cape is on, but because you had the courage to put it back on.
MOLLIE GEE is a clinical mental health counselor, mother of two, and owner of The Nest Counseling. Follow her on instagram @thechubbydebutante.