ROOM WE LOVE: For Art's Sake
Cheryl Luckett designs a nursery around a meaningful piece of art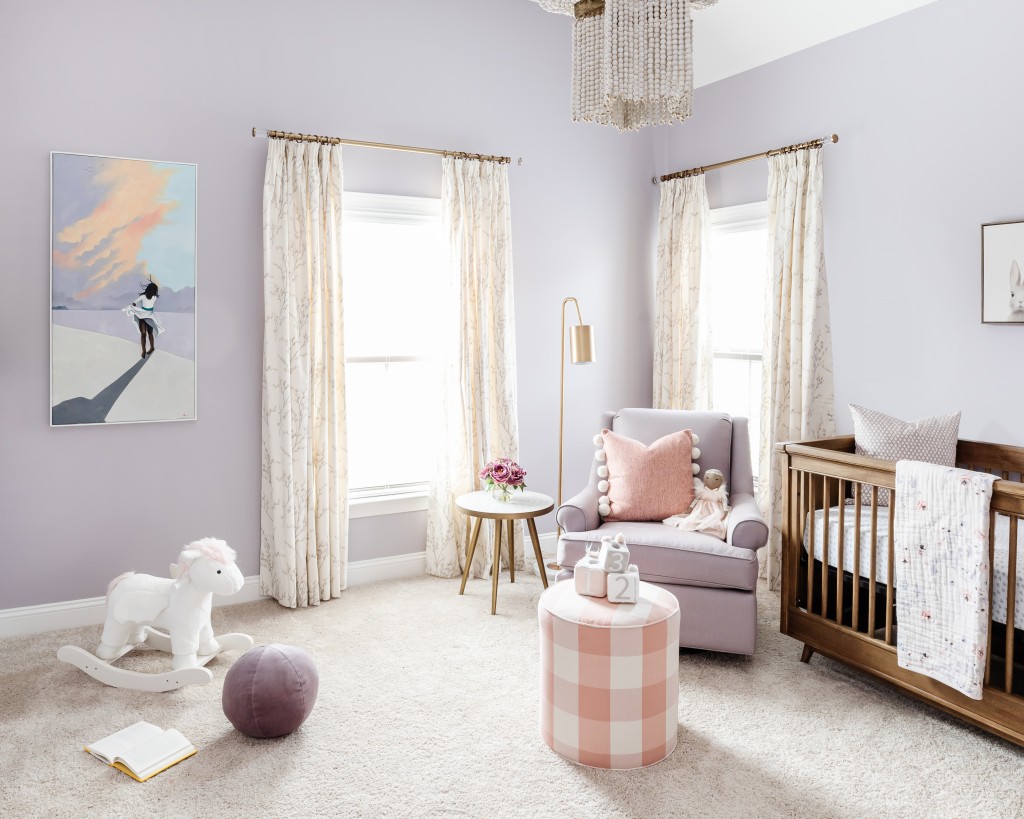 Designer Cheryl Luckett had worked with the owners of this Davidson home in 2018, not long after they moved in. The young couple, both in the medical field, didn't have much time to focus on design. They left those decisions up to Luckett as she personalized their nondescript living spaces. When they learned they were expecting their first child, they hired the designer again, this time to transform a guest room into a nursery. Luckett, who had gotten to know the couple and their backgrounds, had just the right piece to anchor the baby's room: an heirloom painting that represented a bit of their family's culture.
BIG PICTURE
About three years ago, Luckett was home in Gulfport, Mississippi perusing a local art gallery with her sister. She fell in love with some paintings by Adrienne Brown-David that captured the innocence of Black childhood. Luckett mentally bookmarked them for a future project. When her clients revealed they were having a girl, Luckett got back in touch with the artist and selected a painting of a little girl who appears to be dancing with her shadow beneath violet and blue sky. "That's how everything else happened," she says. "I started with the artwork and built everything around that."
BLANK SPACE
Aside from the vaulted ceiling, the former guest room had no color or defining features, so Luckett began with a blank slate. "Having worked with them before, I knew culture was important to them," she says. "The husband is from Africa, so I wanted it to speak to their culture to some degree." She chose Sherwin-Williams' Veiled Violet for the walls and soft cream and lilac drapes from Laura Ashley to complement the colors in the painting. From the ceiling she installed a beaded chandelier from Cyan Designs.
BROAD STROKES
"When I design a child's room, I try to think about longevity," Luckett says. "I'm not one for a big juvenile mural on the wall that has an expiration date." The baby will outgrow the hickory crib, but the swivel chair and dresser, both from Bassett, can grow with her. Items like the floating shelves from Pottery Barn and the tabletop lamp with the coral base from Couture Lamps can work just as well in a teen's room. But the artwork, Luckett says, is forever. "Seeing yourself reflected in the world—and in artwork—is so important," she says. "It's an heirloom piece, and I love that there's a story behind it."