PARENT TO KNOW: Tonya Graser Smith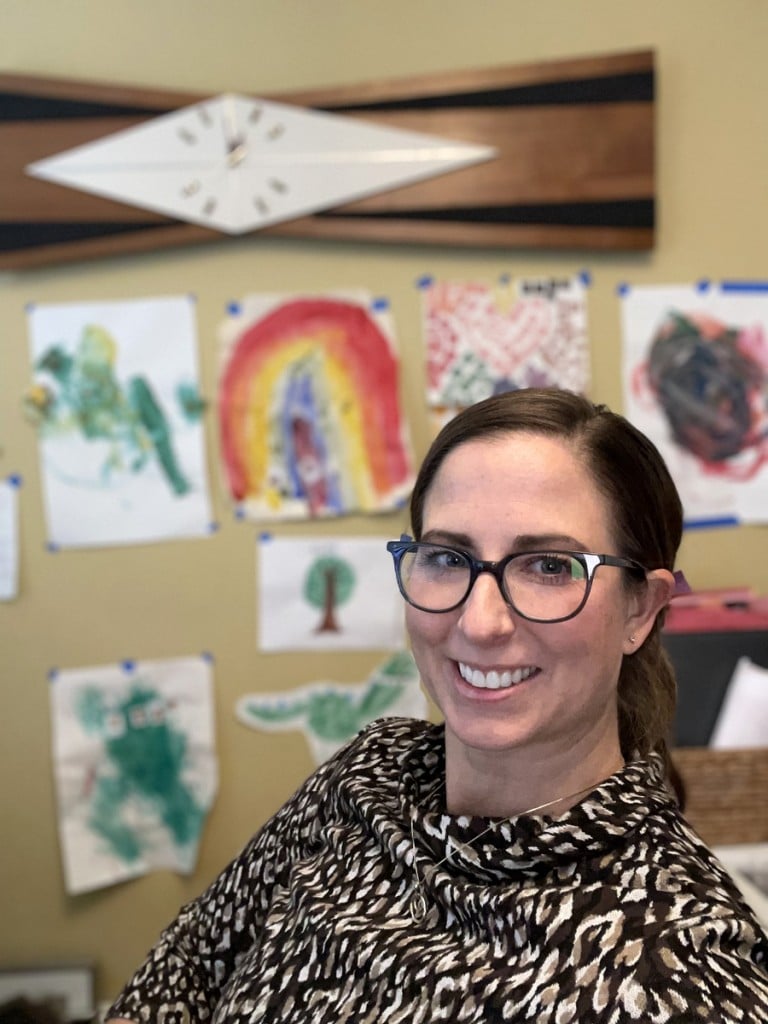 As a board certified specialist in family law and founder of GraserSmith, PLLC, Tonya Graser Smith counsels clients through divorce, property division, and co-parenting. In her personal life, she's happily married to Mecklenburg County District Court Judge Sean Smith and mom to an elementary school-aged son and a preschool-aged daughter. We caught up with the busy 41-year-old to find out how she juggles everything from custody disputes to carpool.
Tell me how you became a family law specialist. In North Carolina, if you've worked in an area for 5-plus years, you can take an additional bar exam in a specialty field. I became a family law specialist because I wanted my clients to know that I know what I am doing. Other attorneys I knew who were specialists always had a higher level of expertise, and I wanted to be associated with these folks who specialize in this area of the law.
What's a typical day like for you? My husband and I divide and conquer with drop-offs and pick-ups. I get into the office a little after 9 a.m. My day is filled with lots of client phone calls, email and written correspondence, and preparation for an upcoming mediation. I focus on what the hot fires we need to put out, then the not-so-hot fires we need to attend to.
What's the hardest part of being a working parent? Days can be disrupted; emergencies pop up and that person gets my full attention. As a working parent that can be challenging. But I have to give my husband so much credit—he's such a great partner and dad to our kids. Whenever we take them to school or daycare, he says, "Work hard, be kind, and have fun."
Does family law energize or exhaust you? Both. I can't predict the outcome, but I can help you feel as prepared as possible. When I was young and unmarried, the hours looked different than they do now. When you have kids, it's a different schedule. Since the pandemic, people are a lot more open to scheduling around kids.
What's the most surprising thing about you? I went bungee jumping, but that wouldn't surprise people who knew me in my younger years (laughs).
What's your guiltiest pleasure? Watching The Bachelor.
What do you like to do outside of work? It's usually family stuff like the kids' soccer games. I also really like to work out. Recently my husband talked me into pickleball.
What's your favorite restaurant in Charlotte? Deejai Thai.
What's your favorite adult beverage? A good dark beer. In law school in Texas, Shiner Bock became a favorite and still is.
What's your favorite way to spend an unscheduled day with your kids in Charlotte? If it's good weather, we bike from our house to a local park, bring a soccer ball, and play on the playground. On cold days we love board games. My son is super into Scrabble and Bananagrams, and my youngest is infatuated with puzzles.
What's your favorite way to spend a night without your kids? Deejai Thai for dinner and tickets to a concert. We love Old Crow Medicine Show or the Old 97's. The crème de la crème would be if we get home and the kids are asleep.
What's your biggest parenting fail to date? I don't like saying it's a fail. A lot of the counseling I do with my clients is about making mistakes. Maybe it's a mistake, but it's only a fail if you do it over and over again.
What's the best parenting advice you ever got? When my oldest was really little, we took him on his first trip to the dentist. We worried about him sitting still in the chair, having stuff put in his mouth, his gag reflex…all of that. But it was smooth sailing. The pediatric dentist said, "never under-estimate your own child," and I've tried to carry that with me.
What do you want your kids to learn from watching you in your career? When my kids first asked what I do for work, I told them I go to court and talk to people. That got me some really confused looks. A friend told me to say I work really hard to help people make good decisions. It's important for kids to understand what you do and be proud of what you do.
What's the single best piece of advice you can give as it relates to co-parenting? Follow your parenting gut. If it doesn't feel right, your gut will tell you.
THIS OR THAT?
Chocolate or cheese? All of the above on a charcuterie platter
Coffee or tea? Coffee, except in winter when I like a warm cup of tea by my desk all day
Beer or wine? Both.
Olivia Pope or Ally McBeal? Ally McBeal
Power suit or yoga pants? Lately, yoga pants. But a power suit has its moments
Reality or fiction? Reality
Comedy or drama? Comedy
More sleep or more free time? More sleep
Facebook or Instagram? Instagram