LILY BAKES: S'mores Biscuits
The latest from our resident kid baker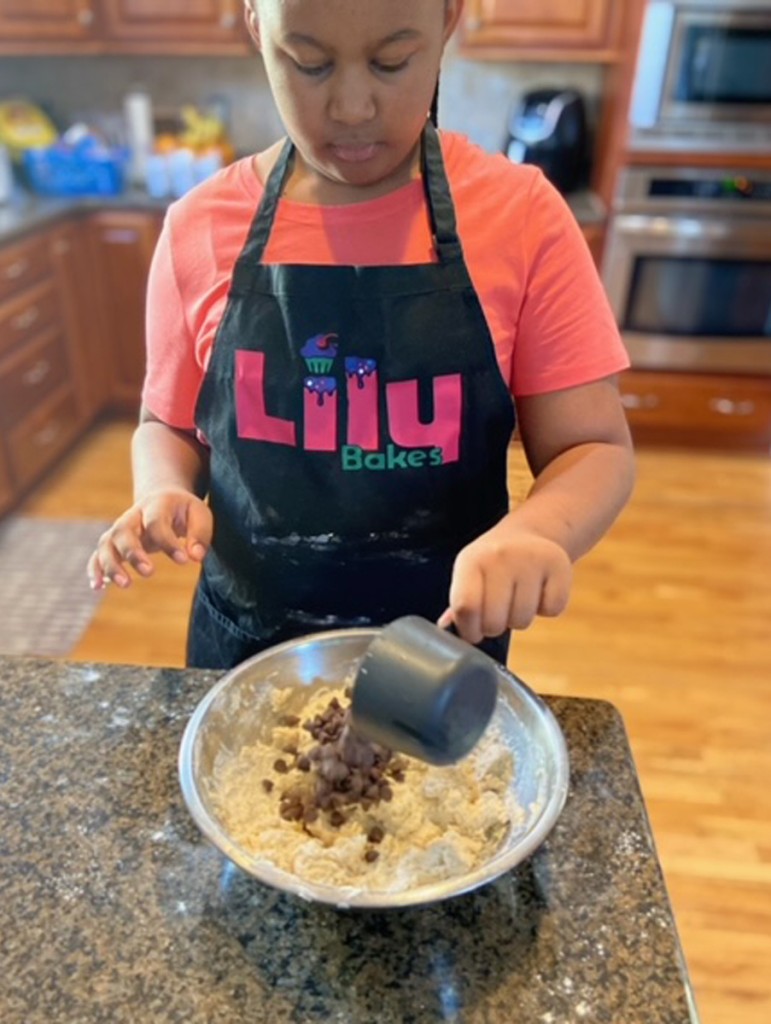 Lily Barnes is our 10-year-old resident kid baker. Each month she shares an original recipe that kids can make at home with their parents, plus a few behind-the-scenes tips and tricks to make your treat extra special. Here is Lily's recipe for S'mores Biscuits:
S'MORES BISCUITS
I think this will be fun for other kids to make at home because it has most of the s'more ingredients, and you get to knead the dough and roll it out. Those were my favorite steps.—Lily
INGREDIENTS
BISCUITS:
2 cups AP flour

1

½

tablespoons baking powder

1 tablespoon granulated sugar

¾ teaspoon salt

½

cup unsalted butter, cold & diced

1 cup whole milk

½

cup sour cream

1 tablespoon vanilla extract

8 ounces mini marshmallows

8 ounces chocolate chips
MARSHMALLOW GLAZE:
3 tablespoons unsalted butter

8 ounces mini marshmallow
DIRECTIONS
Making the dough:
Cut butter into small cubes and keep chilled.

In a large mixing bowl, mix flour, baking powder, sugar, and salt.

Add cold butter and mix it into the flour with your hands until you have small pieces.

Add milk , sour cream, and vanilla extract.

Fold in marshmallows and chocolate chips
Rolling the biscuits:
Remove dough from the bowl and transfer to a floured surface. The dough will be sticky… add a little flour dusting.

Pat dough into a square and use a rolling pin to flatten it to about 1 inch thick. Using a biscuit cutter, cut out 12 to 14 biscuits, depending on cutter size
Bake Biscuits:
Arrange biscuits on a parchment-lined baking sheet slightly touching each other and bake at 450˚F for 12 to 15 minutes, or until the tops are golden brown and biscuits are baked through. While biscuits are hot, brush the tops with a tablespoon of melted butter. Transfer to a wire rack to cool for 10 minutes, then serve.
Optional: Marshmallow Glaze (ask for a grown-up's assistance)
Using a nonstick skillet, melt butter until just melted, then add marshmallows. Mix well until butter and marshmallows are fully melted and mixed together.

Drizzle glaze over hot biscuits