Kids Already Signed Up for Camp? Here's What You Need to Know
How prominent camps are handling this period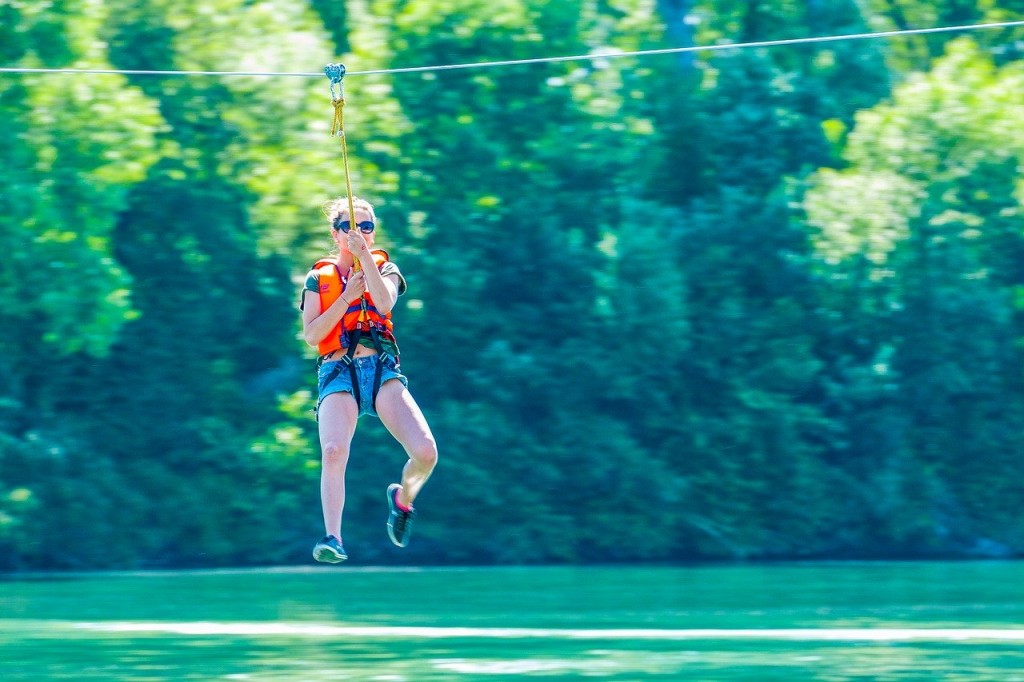 As Charlotte moves into Phase 2 of reopening, many local camps have announced plans and adjustments for their summer programs. Here's what parents need to know about how some of the area's most popular camps plan to handle the coming months.
YMCA of Great Charlotte (the Y) offers traditional, preschool, specialty, sports and fitness, and swim camps at locations across Charlotte.
Location: Find branch and camp locations on Camp Central website
Contact: Contact YMCA of Great Charlotte at 704-716-6200, or find individual camp contacts and FAQ on the Camp Central website.
Camp Plans: Some camps will be canceled while others remain as scheduled. According to Heather Briganti, senior director of public relations and communications, parents can expect to see smaller groups, increased sanitation practices, and screening for staff and campers. Find more information online. Registered families have received refund information via email.
Kick-Start Camp began on May 18 and will continue through June 12. This resource for parents who are returning to work operates out of branches that are also providing emergency childcare for essential healthcare workers. Find Kick-Start Camp at Harris YMCA, Johnston YMCA, Keith Family YMCA, McCrorey YMCA, Morrison Family YMCA, Simmons YMCA, Brace Family YMCA/Hemby Program Center, and Stratford Richardson YMCA.
U.S. National Whitewater Center
Campers ages 8 to 18 engage in whitewater, flat water, and land activities while developing skills and having fun.
Location: 5000 Whitewater Center Pkwy.
Contact: 704-391-3900
Camp Plans: Summer camps will continue as scheduled at USNWC. The center has increased current sanitization procedures, and COVID-19 related updates will be posted to the online calendar. According to Jesse Hyde, strategic director at USNWC, USNWC is currently offering refunds, and parents may call guest services for more information. Those who have already registered will receive more information via e-mail once Phase 2 guidance is released by the NC Governor's Office.
My Gym offers activity-filled camps for young campers. Indoor play areas, and active camp counselors give little campers a memorable experience.
Location: 5110 2D Park Rd.
Contact: 704-522-6966
Camp Plans: Summer camps will happen on a modified schedule, and more camps may be offered as summer continues. In compliance with state regulations, My Gym camps will operate at 30 percent capacity, and parents will drop off and pick up campers outside the gym doors. Families who want credits or refunds may reach out to My Gym via phone or email.
Queens University of Charlotte Athletics Summer Camps
Queens University of Charlotte offers camps for a variety of sports and activities like tennis, cheer, swimming, and soccer. Parents can also register their children for academic camps, which include creative writing and 3D printing and modeling.
Location: 1900 Selwyn Ave.
Contact: swarthoutc@queens.edu
Camp Plans: Camps are currently unchanged, though protocols are being reviewed. No decision date for further changes has been set at this time.
Arts+ welcomes students ages 4 to 18 to create music and art. Popular camps include Jazz Camp, Youth Arts Camp, and Suzuki Violin Camp. Find additional camp programs on the website.
Location: 345 N. College St.
Contact: registration@artsplus.org
Camp Plans: While summer camps have not been canceled or postponed, Arts+ camps have gone virtual. Virtual camps offer guests talks with artists across the country, special interest breakout sessions, music production software training, and more. Arts+ is offering partial refunds and credit to enroll in virtual camps as well as full refunds for those wanting to cancel. Contact via email to inquire. Daily screen time expectations and parental expectations can be found online.
Central Piedmont Community College (CPCC) offers a variety of camps, including but not limited to Drone Academy, Culinary Camp, Wizardry Camp, Minecraft Redstone Engineers, and Make Your First 3D Video Game.
Location: CPCC has six campuses and a variety of locations across Charlotte.
Contact: 704-330-6035
Camp Plans: June camps at CPCC have gone virtual. According to Juliette Clemons, assistant director of services corporation for CPCC, July will likely include a combination of virtual and in-person camps, and safety procedures are currently being reviewed. Refunds are available for camps where major changes have been made, but they are unable to provide refunds for virtual camps since they order and send supplies prior to the start of camp. Updated camp information can be found on the website and in emails sent to registrants.
Little soccer stars ages 3 to 8 can run, kick, play, and make friends at half-day or full-day soccer camp on the indoor field.
Location: Indoor Field Address, 8850 Monroe Rd., Suite 400
Contact: mstiner@soccershots.org
Camp Plans: According to Matt Uher, executive director of Soccer Shots Charlotte, they are waiting on the new guidelines before releasing updates, if any, to summer camps.
Campers in preschool through 8th grade can explore science, technology, engineering, and art at Discovery Place's summer camps. Optional extended care is also available.
Location: 301 N. Tryon St.
Contact: 704-372-6261
Camp Plans: Camps will take place as scheduled at their respective locations, and Discovery Place will enact new policies and procedures to address the safety of campers and staff. According to Kristen Swing, director of communications, they'll follow all federal, state, and local guidelines related to COVID-19. Discovery Place will communicate updates or refund information with camp registrants via email, and guests can find additional information on the website.
UNC Charlotte's Camps on Campus offer coding and game design, reading skills, social impact and sustainability, and SAT/ACT prep camps for various ages.
Location: 9201 University City Blvd.
Contact: 704-687-8900
Camp Plans: UNC Charlotte has canceled on-campus programming and replaced it with new virtual options. Any camper enrolled in a canceled camp is eligible for a full refund including the deposit. Payments will be automatically refunded in the original form of payment within 30 days of receiving refund confirmation email. Find information regarding the new virtual options on the Online Youth Programs website.
Soccer players ages 3 to 19 can participate in Charlotte Independence Summer Camps at a variety of locations from Davidson to Rock Hill. Options include shooting and finishing, ball mastery, goalkeeper breakfast club, and more.
Location: See website for complex locations.
Contact: info@independencesoccer.club
Camp Plans: According to Patrick White, camp and futsal director at Charlotte Independence, some camps will be canceled, and others will be adjusted. For the first few weeks, participants are encouraged to stay six feet apart, and camps will focus on individual training. If Charlotte Independence cancels camps, participants will have to option to get refunds, adjust to another camp, or apply payment to fall season dues.