In Step With…Aarthi of Magpies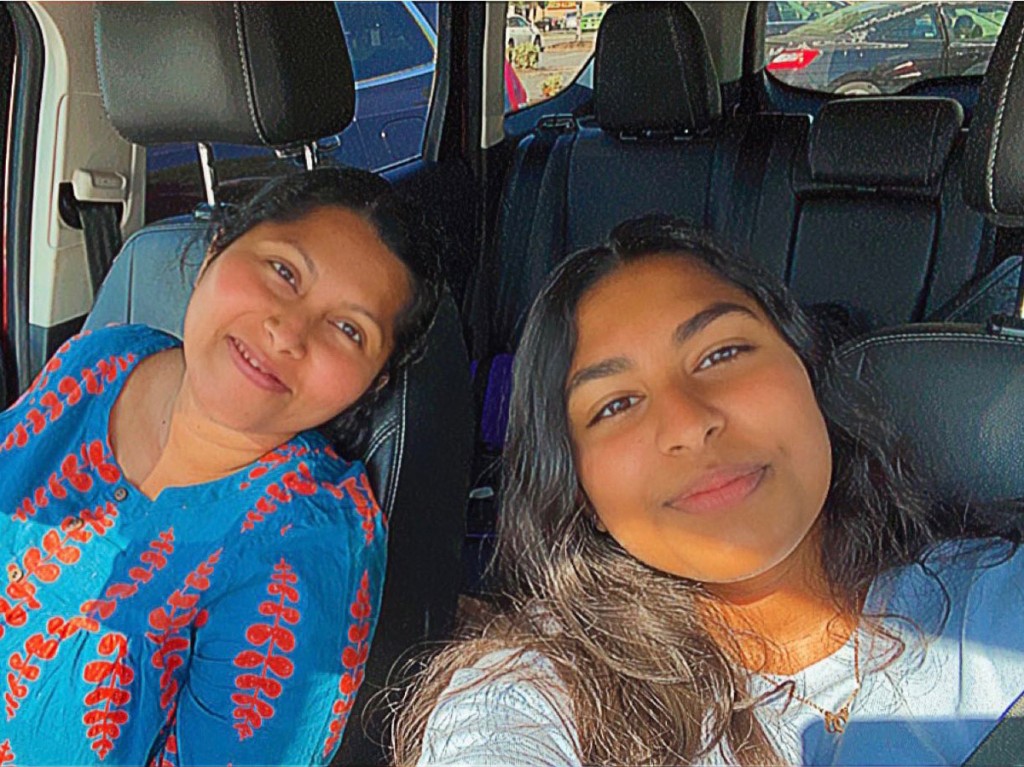 We sat down with Aarthi of the mother-daughter duo behind Magpies to learn more about their pop-up bakery.
You may know Aarthi and Addy from: Magpies, their bakery that pops up around town at farmer's markets. The name is a short form of "magical pies" because Aarthi wants people to have a magical experience.
Children: 15-year-old Addy
Hometown: Chennai, India
Currently Lives: Charlotte
Currently Reading: Genghis: Birth of an Empire by Conn Iggulden
Favorite Sports Team: I like watching football, like NFL, so any good professional game
I first got involved in baking when…I baked cookies and cupcakes from maybe around 2011 on and off, but baking pies was something new I started with Magpies.
I have been running Magpies since…2019.
One thing I want parents to know about Magpies…It's made fresh, is local, and is good for the kids. We don't add any preservatives… and we use fresh fruits as opposed to a premade filling.
One thing I want kids to know about Magpies is…it's tasty.
The COVID-19 pandemic has forced me to change…We were still able to sell in the farmer's markets, and we have an online store now that we started during the pandemic. People can order for delivery.
After the pandemic, I'm most looking forward to…I like to travel, so personally I'm looking forward to taking more trips.
If I'm not at work, you're likely to find me…My ideal spot would be a beach, but you can find me anywhere outdoors.
Find Magpies at Uptown, Matthews, South End, and North End farmers' markets, or order directly from the website. Connect with Magpies via Facebook and Instagram.