HOLIDAY GIFT GUIDE: 2022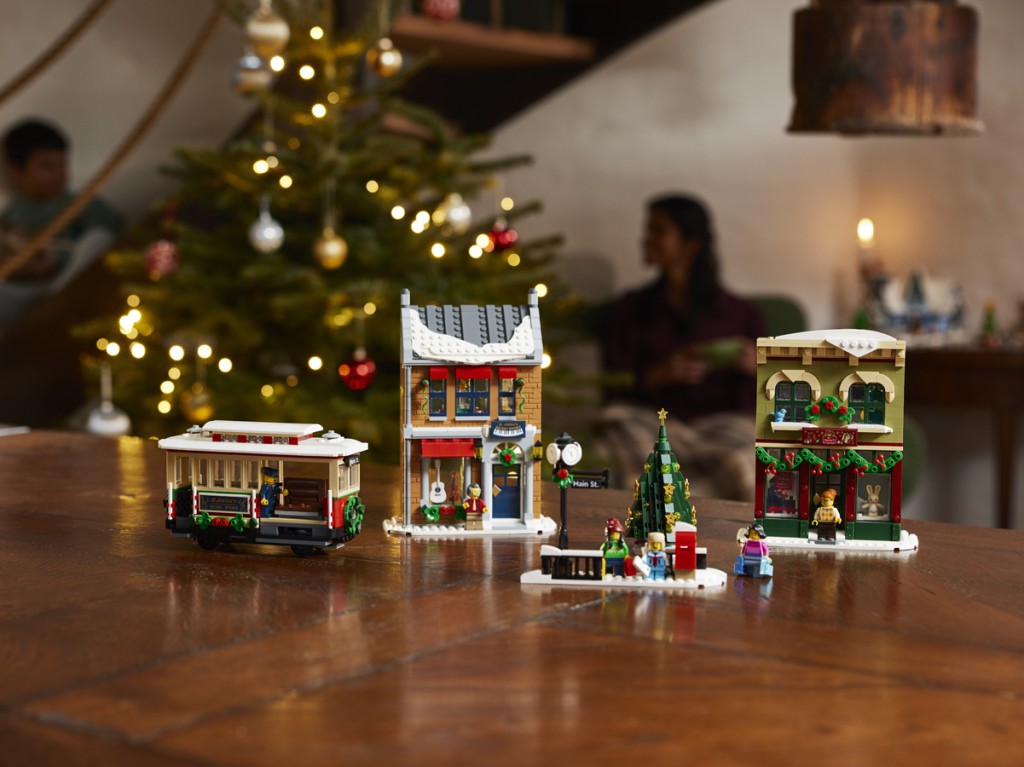 It's that time again, so we caught up with our resident expert Dan Weiss, owner of Harper & Skyler's Toys & Sweets, to find out which items have been flying off his shelves this season. Our gift guide also includes familiar brands you can find around Charlotte and online. Remember to shop now and place your orders early!
*All products, styles, and sizes subject to availability, and prices are subject to change.
FEATURED STORE
Harper & Skyler's Toys & Sweets
4317 Park Road, Ste. B
For anyone who wants to shop local this season, look no further than Harper & Skyler's Toys & Sweets. This independent toy store is Charlotte's go-to treats, candy boards, toys, and accessories for newborns up to teens. You'll find a few big brands like Lego and Hasbro, but the majority of their merchandise is a curated mix of trendy and unique toys from lesser known manufacturers and local vendors. Below, owner Dan Weiss shares his top eight picks for the 2022 holiday season. (styles and sizes subject to availability)
Want more gift inspiration? Check out Charlotte Parent's top picks for 2022:
It's All Me!® Madame Alexander Dolls ($49.95)
These 8-inch dolls are a mash-up of kids' favorite activities. They come with accessories for two different activities, like art and cheerleading or basketball and paddleboarding. madamealexander.com
Kickit Soccer Tennis Game ($79.99)
Play an epic game of soccer tennis with this portable net that takes less than 30 seconds to set up. The game also includes a ball, pump, and needle, and it's built for all surfaces so you can use it in the backyard, on the driveway, or at the beach. www.kickit.net
Purse Pets ($34.99)
Grab your friends and strut your stuff with this purse collection featuring Hello Kitty, Chococat, and My Melody. Each Purse Pet purrs, blows kisses, and plays fashion show music. Available at Amazon, Target, and Walmart.
Pop-A-Shot ($299.99)
Be a baller at home with Pop-A-Shot's most popular game, the Home Dual shot. It has a solid backboard, wheels for mobility, a heavy-duty nylon ball ramp, and extension tubes so you can tailor the height of the game (it even fits under 7-foot ceilings). It has 16 game types, from the classic 1-on-1 competition to individual skill challenge, and a user-friendly control panel on the front of the game. popashot.net
Drops: Holiday Series ($9.99)
These huggable 6-inch plush animals have different facial expressions, oversized heads, and tiny drop-shaped bodies filled with beans. The new Holiday Series includes Ginny Ginger, the silly puppy; Benny Burr, the happy polar bear; and Webster Waddles, the cheeky penguin. GUND.com
Air Hogs Flippin' Frenzy ($48.40)
Duel styling, two stunt modes, and super soft technology tires make it safe to go wild indoors. Parents will love the soft tires that leave no damage around the house. Available at Amazon and Target.
LeadHER Craft Kits ($29.99)
These craft kits for pre-teen girls are themed around mighty women like Rosa Parks, Amelia Earhart, Amanda Gorman, and more. Each kit tells the story of a wise leader and includes discussion questions that encourage girls to chase their dreams and use their voice for change. ​​For every purchase made, Kids Crafts donates a portion of the proceeds to organizations working to empower girls across the globe. Kidscrafts.org
Merry Magic Packets ($15)
The Merry Magic packets include 25 engaging winter-themed sheets focused on literacy, numeracy, fine motor skills, and repeatable activities. These activities are perfect for keeping little ones busy over the holidays and have fun learning! Each packet is $15. Shipping is available, too. theboxfull.com
National Geographic Break Open 10 Premium Geodes ($29.99)
Budding geologists and scientists can crack open real geodes and see the natural beauty inside. These real specimens may be as big as a tennis ball or as small as a ping-pong ball. amazon.com.
Crayola Ultimate Light Board Drawing Tablet ($28.55)
Engage kids' creative side with this light drawing tablet from Crayola, featuring six washable gel markers. The built-in marker storage keeps this art set for kids organized and easy to transport. amazon.com
Star Wars Micro Galaxy Squadron Millennium Falcon ($44.99)
This iconic vehicle is loaded with features including an opening cockpit, rotating cannons, retractable landing gear, light up thrusters, motion activated sounds (batteries not included), and more. The set also includes Han Solo™, Chewbacca™, Princess Leia™, and Obi-Wan Kenobi™ micro figures that are compatible with any Star Wars Micro Galaxy Squadron craft. Available at Target, Walmart, and Amazon.
LEGO® Holiday Main Street Set ($99.99)
Grow (or start) your winter village collection with the LEGO® Holiday Main Street set. The package includes two shops, a Christmas tree, a trolley car, and a host of minifigures and gifts. Build it as a family or let the kids assemble it when you need to keep them busy over the holiday break. Lego.com