PARENT TO KNOW: Dan Weiss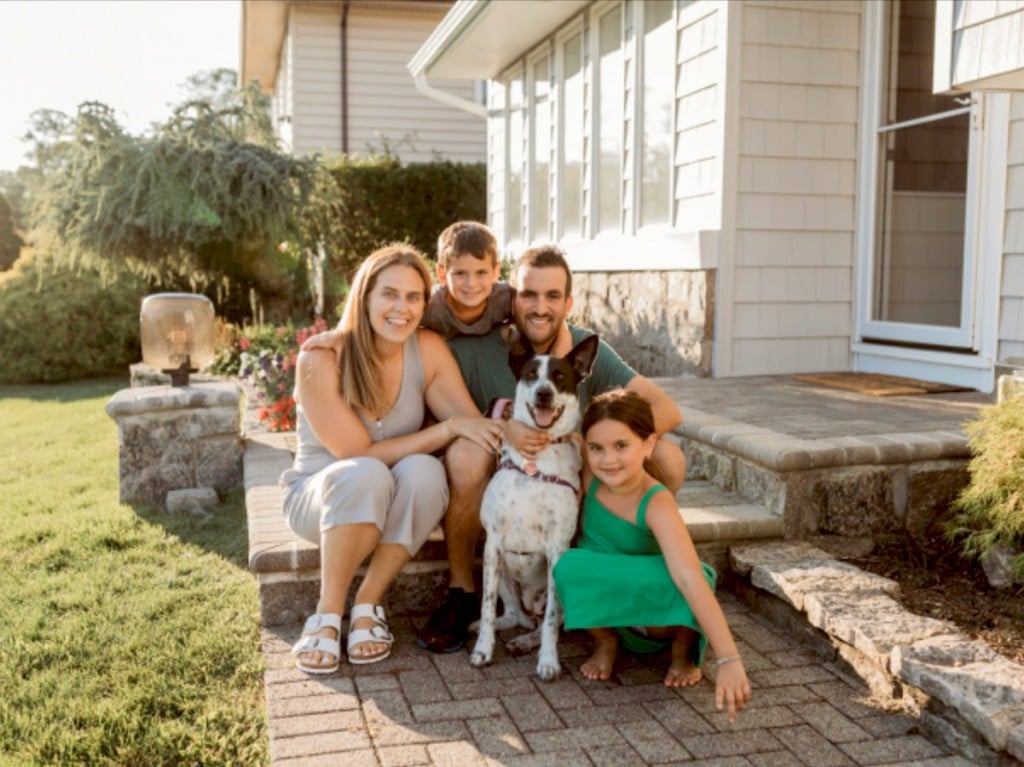 Dan Weiss is the owner of Harper & Skyler's Toys & Sweets, which opens on October 1 in Park Road Shopping Center. The New Jersey native has more than a decade of experience in the toy business after running a successful toy store in Manhattan. He briefly went into real estate before the pandemic derailed those plans, so this summer, he and his family left their home in Long Island to move to Charlotte where he could get back into the business he knows best. The toy store's name is a nod to his two children, 8-year-old Harper and 5-year-old Skyler. We caught up with Weiss to get the scoop on his new store and find out how his own kids are helping build the business.
How did you get into the toy business? I always wanted to go into business for myself. I ran a toy store in Manhattan for 10 years, but when that lease ended I decided to go into real estate. Then pandemic hit, so we thought, 'Why don't we try something different?' My wife's brother had been here for seven years. Once we decided to go, I looked into doing a store. I knew the toy industry, and there wasn't much down here, so I started looking at spaces.
What can we expect at Harper & Skyler? I'm giving people a toy store experience, but with bulk candy and premade cake platters. We'll offer personalization and put kids' names on bottles, cups, clipboards, etc. It'll have a welcoming feel with music playing, and we'll have stuff for newborns to up to the tween market…trendy pajama pants, building sets, dolls, fidgets…we're appealing to every age group.
Why is it important for you to carry lesser-known collections as opposed to big name brands? From a pricing standpoint, it doesn't make sense for me to sell a Barbie for more than another retailer does. There are a lot of cool products out there that people don't know about. We can explain everything and show it to you. You don't want to be known for a having a product everybody has.
Tell me about the sweets we can expect. We'll have chocolate covered pretzels, candy platters, pre-made cakes, plus custom cakes you can order. We can make specific candy boards themed around whatever you want, like a college acceptance letter, birthday, or a new baby.
Do your kids get to help out at the store or help choose the merchandise? My kids aren't big on toys, ironically. My daughter is into slime and fidgets, and my son is all sports. There's no Legos or building sets in our house. Harper has picked out all the candy, and Skyler's picked out the sporting equipment. Harper is our self-proclaimed social media director, so she'll post videos of new stuff coming in. I think that helps give it a good community feel, though. There's a family behind this, and you'll get to know our family.
Will we see you in the store once it opens? I'll definitely be the face of the store. I don't believe in being the guy just behind the counter or behind the scenes. When you're part of the community, you have to talk to the customers daily.
What's your favorite way to spend an unscheduled day with your kids in Charlotte? Right now, we've been doing a lot of farmer's markets. We've been exploring different restaurants, we go the pool a lot, and soccer starts soon. We're using the weekends to learn the area.
What's your favorite adult beverage? Tequila.
What's your biggest parenting fail to date? Letting my daughter wrap me around her finger. That girl knows how to push my buttons and still get what she wants.
What's the best parenting advice you ever got? Enjoy the time you have. Especially during the pandemic, there were so many ups and downs. But almost two years into this, and there are so many memories we've created. So yeah. Enjoy the time you have.
What's one thing you hope your kids learn from watching you as a small business owner? Work ethic. Laziness in people drives me nuts. Get up and do something, and if you don't like it, do it anyway, then move on to something else.
THE TOUGH STUFF:
Chocolate or cheese? Chocolate
Coffee or tea? Never had either
Beer or wine? Beer
Reality or fiction? Reality
Comedy or drama? Comedy
Hot dog or taco? Hot dog
Legos or Fidgets? Fidgets
M&Ms or skittles? Skittles
Ice cream or cake? Ice ream
Baby Shark or Baby Einstein? Baby Einstein
More sleep or more free time? Free time
Facebook or Instagram? Instagram