GUIDE: Alternative Schooling in the Year of COVID-19
A few options for parents for the months ahead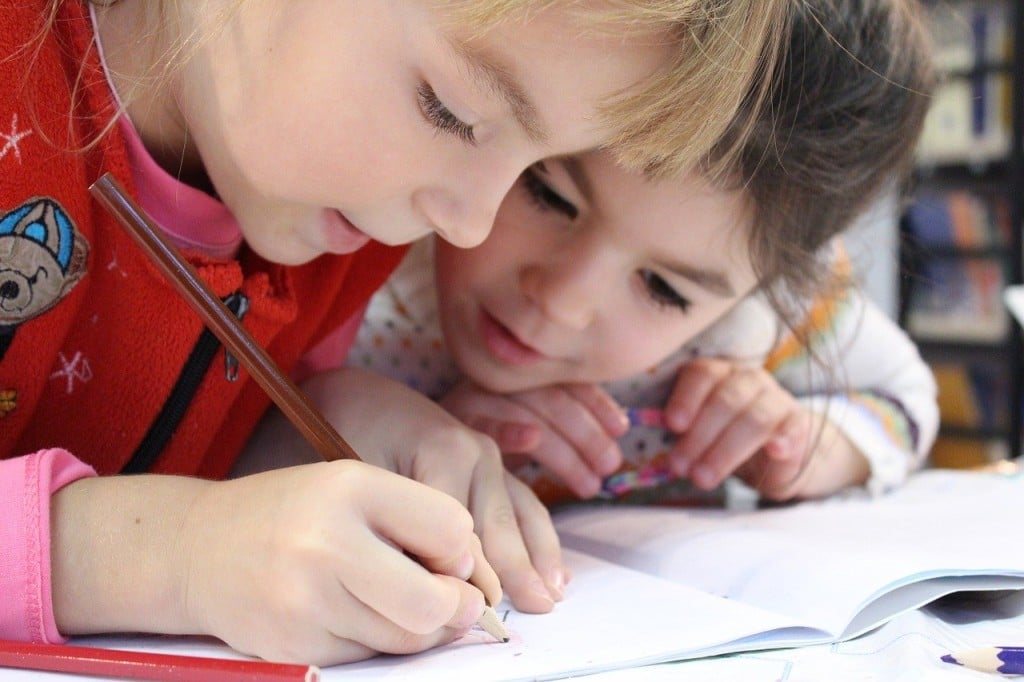 Questions and concerns regarding Charlotte-Mecklenburg Schools' (CMS) plan for the upcoming school year have many parents looking into alternative schooling. On July 14, Governor Cooper announced K-12 education guidelines for the 2020-2021 school year, and CMS will release a more detailed plan based on the governor's announcement.
With or without CMS, many parents are seeking unique solutions to ensure safety while maintaining education standards during the COVID-19 pandemic. Here are a few of those options:
CMS Remote Learning
Charlotte-Mecklenburg Schools (CMS) announced three potential plans for the upcoming schools year, and given the recent ruling, CMS will choose between two of them.
Plan B outlines a blend of in-person and remote learning with schools and vehicles operating at no greater than 50-percent capacity.
Plan C assigns all students and staff to remote learning.
Both plans include a virtual learning option for parents opting to keep children home. CMS will utilize the most effective practices learned from the last quarter of 2019-2020. According to district communications, students can expect a more positive experience with remote learning.
Homeschool Co-ops and Programming
Parents looking to reduce risks associated with contracting COVID-19 or who are unsatisfied with current public offerings can opt for homeschooling by joining a co-op or attending homeschool programs.
"It took me a while to understand and embrace the concept that homeschooling is not re-creating school at home," said Brittany Dixon, mother of two and local blogger of A Healthy Slice of Life. "While every education option has its pros and cons, it's important to celebrate those that are unique to homeschool, like doing math in pajamas, picking your childhood favorites as read-alouds, and of course, sleeping in!"
Homeschool co-ops are groups of homeschooling families. Groups meet for play dates, academic enrichment, projects, field trips, or other extracurricular activities. This social network provides support and interaction for students and parents. A few local co-ops include the following:
A variety of Charlotte-based organizations offer homeschool programming. Some programming, such as that offered by Mecklenburg County Parks and Recreation, is not yet planned for the upcoming school year. Many organizations await CMS decisions and guidelines.
ImaginOn in uptown presented monthly Homeschool Rally sessions in years past. Programming for 2020 has been canceled, but programming for 2021 is in the works.
ASC Greenway in Fort Mill will offer its Nature Explorers Homeschool program this fall.
Mecklenburg County Park and Rec in the past has offered programming including but not limited to nature center meetups and homeschool physical education sessions. As programs become available, families can register online.
Outdoor Schools
Outdoor schools use nature-based classrooms. The case for outdoor lessons includes benefits from natural science exploration, reduced stress and anxiety in children, additional unstructured play time, and increased imagination skills and physical activity.
Micro-schooling
These small schools "micro schools" place students in mixed-age classrooms with small class sizes. The small, family-style learning environment can help limit exposure to COVID-19. Micro-schooling may sound like a school for Laura Ingles Wilder, but the classrooms can be equipped with modern technology.
Different ratios of homeschooling, unschooling, parental involvement, flexibility, and private schooling vary between micro-schools. Parents can pool their resources to create micro-schooling environments for their children, which can be a cheaper alternative to private school.
The Micro-School Coalition does not currently list any North Carolina micro-schools in its directory, but the website offers tips on starting one.
Online Schools
Online schools offer a student body, organized curriculum, and remote teachers and classrooms. Some programs also offer clubs and activities. Here a few popular choices:
North Carolina Virtual Academy is a virtual, tuition-free public school. This school uses the K-12 The North Carolina State Board of Education curriculum, and teachers are licensed in NC.
South Carolina Department of Education offers Connections, a full-time virtual public charter school. This tuition-free option follows a curriculum that meets SC education standards. Connections is not yet available in NC at this time.
Pearson Online Academy serves students across the nation, as well as English-speaking students living abroad with expat parents. Tuition ranges from $4,880 to $6,880 plus fees; discounts and financial aid are available.