31 Ways to Have a Howling Halloween in Charlotte
Make this Halloween your best Halloween yet.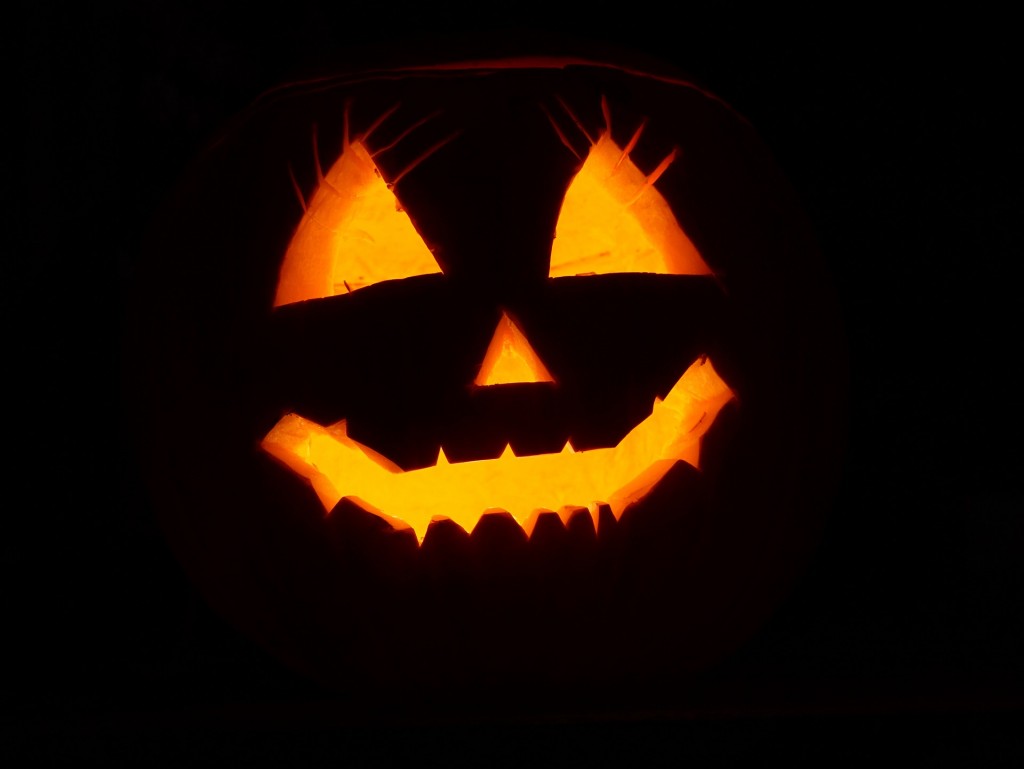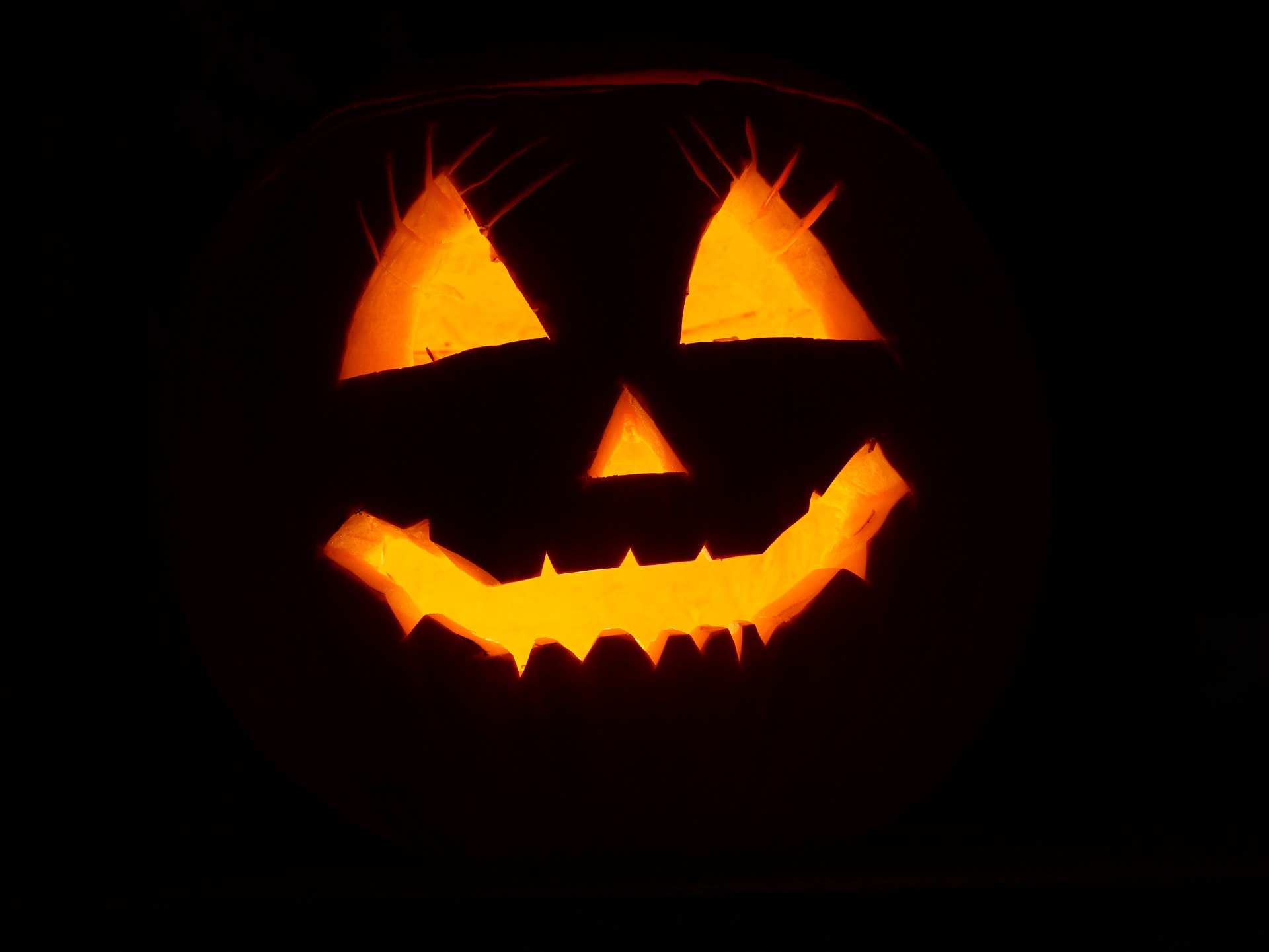 Halloween is a fun time for the whole family. Make the most of October and venture around Charlotte to see some sights and have some frights.
---
Ride a ghost train.
Enjoy safe, scary fun on the Ghost Train at Tweetsie Railroad located in Blowing Rock, North Carolina. Fridays and Saturdays, Sept. 21 to Oct. 27. Advanced tickets $38.
Make a jack-o-lantern. Make it scary, make it goofy, but make it together!
Take a family bike ride to look at Halloween decorations.
This is a fun fall past time that gets the family moving.
Bake a pumpkin pie.
You need a reward for that bike ride, right?
Go pick a pumpkin at a pumpkin patch.
The list of pumpkin patches is long, but make it a day of fun at Fall Frolic, the last three weekends of October beginning Sat., Oct. 13, at Anne Springs Close Greenway in Fort Mill. Or check out Harvest at the Haven, Oct. 20 from 10 a.m.-noon at Children's Garden at Wing Haven Gardens located at 260 Ridgewood Ave., Charlotte.
Read spooky stories.
Foster their love for reading with special Halloween books.
Roast marshmallows and make s'mores over a fire in your backyard barbecue.
Nothing beats time together with family and friends.
Bring your sweet tooth to Halloween Cupcake Wars.
Come in your costume and make homemade fondant and buttercream. At Flour Power Kids Cooking Studio at Rea Farms, Oct. 19, 6 to 8 p.m. $39.
March in the costume parade at Boo-seum.
Celebrate with a not-so-scary event with games, crafts and a costume parade at Main Street Children's Museum, located in old town Rock Hill, S.C., Oct. 21, 1 to 4 p.m.
Watch "It's the Great Pumpkin, Charlie Brown!"
A classic for the whole family.
Make scary Halloween ghosts to hang.
All you need is a paper plate and some toilet paper and you have a haunting new friend to hang in the yard.
Stuff a scarecrow.
Even if you aren't on a farm, a scarecrow is a fall decoration that has been around forever.
Plan a Halloween costume party.
Invite your kids' friends and their parents for a Halloween party. Stream in spooky tunes and play silly games.
Find your way around a haunted corn maze. 
Go at night with the tweens and teens in your family, or go by day with kids of all ages. Rural Hill in Huntersville has a large corn maze, or check out Country Days Corn Maze in Indian Trail. Other options include Lewis Farm Festival in Huntersville (lewisfarm.org) and Scarrigan Farms in Mooresville.
Plan a trip to Scarowinds.If you're into a frightfully good time,
Scarowinds (at Carowinds) doesn't disappoint with its mazes and scare zones, and all-to-real terrifying costumed actors. Open Friday through Sunday through Oct. 28. Scarowinds has corn mazes, face painting, and lots more fun for the younger set during the day.
Visit a Halloween store and try on different costumes.
To help decide on the perfect costume, bring the whole family and make it a fashion show.
Go to your local library on Halloween Day to hear some spooky ghost stories before you begin trick-or-treating.
Charlotte Mecklenburg Library will be working on literary skills combining their love of spooky stories. Appropriate for all ages.
Attend the Spirits of Rosedale Tour.
Take a night tour through the  house at Historic Rosedale Plantation and encounter living-history team that presents a family-friendly program and stories about spirits bound to the plantation. Oct. 19-20 and 31. $15.
Get festive at Halloween Daze and Spooky Knights.
Trick-or-treat the festival with free treats throughout the Renaissance Festival Village located on Poplar Tent Road between Huntersville and Concord. $25 for adults; free for children 12 and younger. Oct. 27, 10 a.m. to 5:30 p.m.
Make Strawberry Ghosts.
Dip strawberries in melted white chocolate chips, cool, and then use baking markers to make scary ghost faces.
Bob for apples at your Halloween party.
It is one of the most classic Halloween games that must live on forever.
Spookify your yard with fake cobwebs and spooky lights.
Take a Saturday and get the family outside to make the yard as spooky as possible.
Watch "Hocus Pocus" as a family.
Laugh and scream as a family at the three Salem witches, or pick another Halloween favorite to enjoy together.
Spend an afternoon with your child creating a trick-or-treat candy bag to use on Halloween.
Buy an inexpensive canvas tote bag and use fabric pens and paint, googly eyes and glitter to make the best bag on the block.
Play Pin the Wart on the Witch.
A pin-the-tail-on-donkey type game with a Halloween twist. Witch print-outs are easily found on Pinterest.
Buy and make Halloween cookies.
If you don't have the time to make them from scratch, buy the classic prepackaged Halloween cookies.
Find a cute costume for your pet.
Why should everyone get to dress up except the animal?
Walk the Schiele Trail-o-Treats.
Come in costume for an evening of treats, planetarium shows and hands-on activities. Bring your own flashlight. Oct. 27, 5-9 p.m. Schiele Museum, Gastonia. $7-$9.
Collect left over candy and give it to the homeless shelter and children's hospitals.
Once Halloween is over, share the candy bounty. Some local orthodontists offices also collect candy for other prizes.
Host a trunk-or-treat at your church or neighborhood community center.
Great for little kids who don't have the stamina to walk the neighborhood on Halloween night.
Eat candy corn. 
It's only around once a year, so enjoy it now!