Yogurt-Dipped Fruit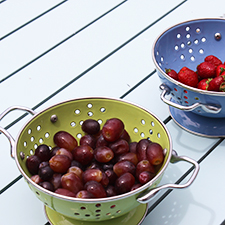 I know it is challenging to find healthy snacks, but our family's favorite is vanilla yogurt dipped with fruit!
Ingredients:
quart of plain yogurt
4 tablespoons brown sugar
4 teaspoons vanilla
Mix up ingredients. Take your favorite fruits and dip! Our family's favorite fruits are pineapple, strawberries and grapes. Make sure brown sugar is dissolved before dipping.