Where to Skate in Charlotte: 2023
Lace up your skates for family fun at these rinks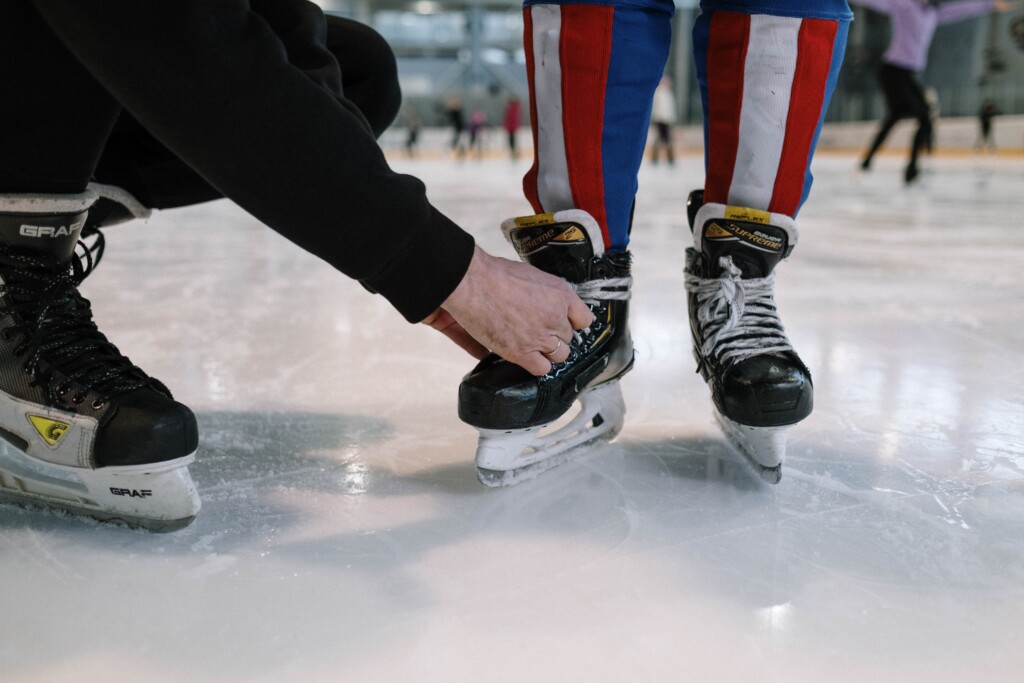 Whether you want to glide across the ice or race across the boards, visit these spots for roller and ice skating in the Queen City.
Roller Skating
Frye's Roller Rink
Open for matinee and evening skating, this rink offers a number of classes including speed skating, beginners, and advanced beginners. All skate classes are $10 per class.
Kate's Skating Rinks
Beloved family-owned roller rinks in Indian Trail and Gastonia offer family fun and adult skating nights. A pro shop is also on site.
Skateland USA
Features a large, 170-foot, round wooden floor, a concession area, and arcade. Choose from regular quad skates, inline, or speed skates at this fun spot in Kannapolis.
Ice Skating
Extreme Ice Center
Head indoors to the home of the Queen City Royals, the metro area's youth hockey league. At the Extreme Ice Center, you can learn to skate, take to the ice for open skating, and children ages 4-12 can sign up to try hockey for free. The center is also home to a year-round figure skating training facility. Day passes are $20.
Pineville Ice House
This NHL-sized rink offers public skating and learn-to-skate classes for all ages, private ice skating instruction and adult and youth hockey leagues. There's also a pro shop and restaurant on site. Confirm public skating hours before you visit. $15 per session.
Seasonal Skating
Carowinds 
Show off your ice skate skills on Snow Flake Lane at Carowinds. The skating rink is open on weekends through Feb. 26. $17 in addition to park admission. Luxury igloo rentals are also available.
U.S. National Whitewater Center
Among the array of activities offered at USNWC is an ice skating trail on its Upper Pond. It consists of a 24,000-square-foot ice rink with four different skating trails. At the center of it all is an Airstream that serves hot and cold beverages when skaters need a break. Open through mid-February. Single activity passes are $25.