Where to Observe Martin Luther King, Jr. Day in Charlotte
Visit these sites that honor the slain civil rights leader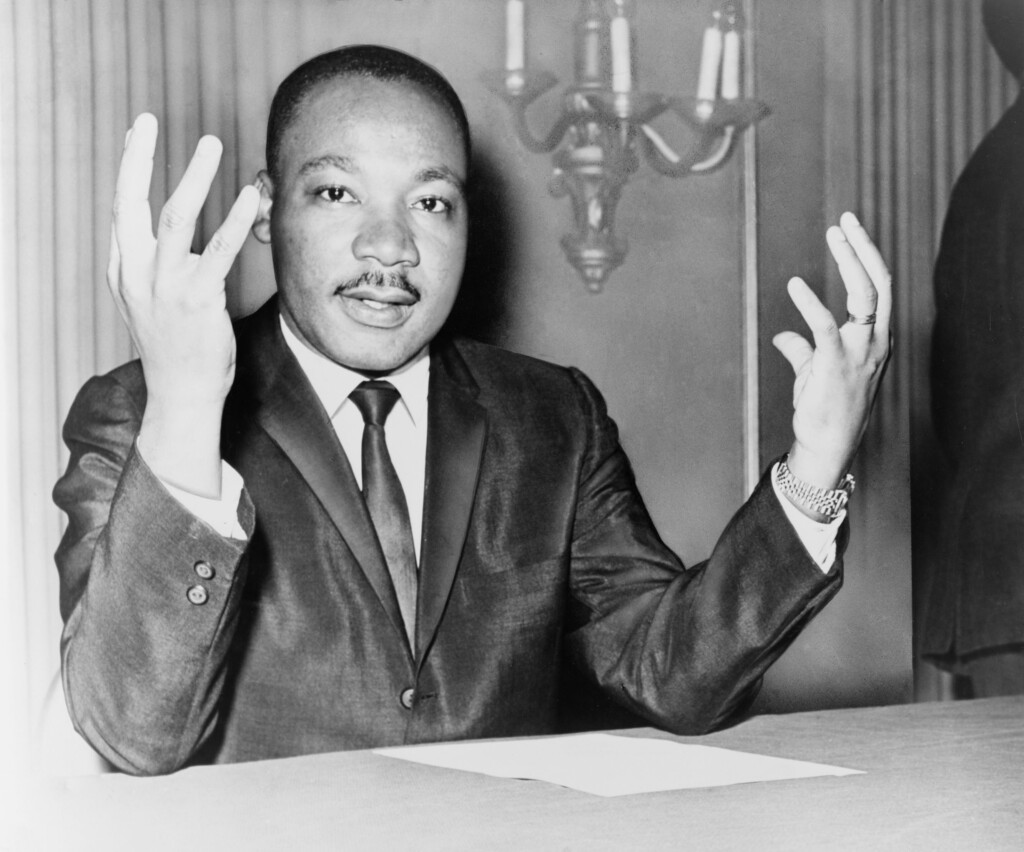 Dr. Martin Luther King, Jr. was born in Atlanta on January 15, 1929. Inspired by the teachings of Gandhi in seminary school, he later took up the same pulpit as his father and grandfather before him at Ebenezer Baptist Church and ultimately led the Civil Rights Movement. At 35, he became the youngest person ever to receive the Nobel Peace Prize. Honor King's memory and work through these community events and celebrations.
January 14
2nd Annual MLK Weekend Celebration. An uplifting event with a Gospel Explosion extravaganza. Stanly County Agri-Civic Center, 26032 Newt Road, Albemarle, 3-7 p.m.
Western York County NAACP Annual Martin Luther King Jr. Parade. This jubilant procession is the longest-running MLK parade in South Carolina. 22 E. Liberty St. in downtown York, SC, 1-6 p.m.
January 14-16
MLK Weekend Celebration. Kannapolis and Concord feature a weekend full of events that follow the theme "Injustice Anywhere is a Threat to Justice Everywhere: Holding Fast to The Dream." Watch the MLK Dream Day parade on Jan. 14, attend the Keeper of the Dream awards banquet on Jan. 15, and take part in a march and wreath-laying ceremony on Jan. 16. Full details here.
January 15
Dr. Martin Luther King, Jr. Memorial Service. Pay homage to King at this brief service and wreath-laying ceremony sponsored by Atrium Health. MLK Statue at Marshall Park, 800 E. 3rd St., 3 p.m.

Martin Luther King, Jr. addresses the crowd from the steps of the Lincoln Memorial after his "I Have a Dream" speech in Washington DC in 1963. (©United States Marine Corps)
January 16
A Celebration of Change. A display features works by local schoolchildren reflecting on King's address to Spelman College in 1960. Aldersgate United Methodist Retirement Community, 3800 Shamrock Drive, 3-5 p.m.
Dr. Martin Luther King Jr. "It Starts With Me" Holiday Arts Showcase. Celebrate MLK through the visual, literary, and performing arts as Gastonia youth compete for prizes. Erwin Community Center, Gastonia, 2 p.m.
MLK Day 2023: It Takes a Village. The Gantt and Levine museums come together for a joint celebration supporting the Gantt's "Men of Change: Power, Triumph. Truth" exhibition. Activities include a children's story time, a feature film, arts and crafts, MLK trivia, a look at the exhibition and much more. Harvey B. Gantt Center for African American Arts+Culture, 9 a.m.-4 p.m.
MLK Holiday Celebration. Honor King's legacy at this annual breakfast put on by the YMCA of Greater Charlotte. "Equitable Leadership in Challenging Times" is led by a panel of local leaders and features prayer, music, dancing and spoken-word performance. Crown Ballroom at Charlotte Convention Center, 8 a.m.
Town of Davidson Dr. Martin Luther King, Jr. Day Celebration. Visit Davidson Town Hall for a lineup of speakers, spoken-word performances and musical selections. 216 S. Main St., Davidson, 10 a.m.
January 18
Together We Rise. The Charlotte Symphony explores the themes of freedom, strength and justice through the works of a diverse range of composers. Sandra Levine Theatre, Queens University of Charlotte, 2319 Wellesley Ave., 7:30 p.m.