WEEKENDER: Washington, DC
A family-friendly visit to the nation's capital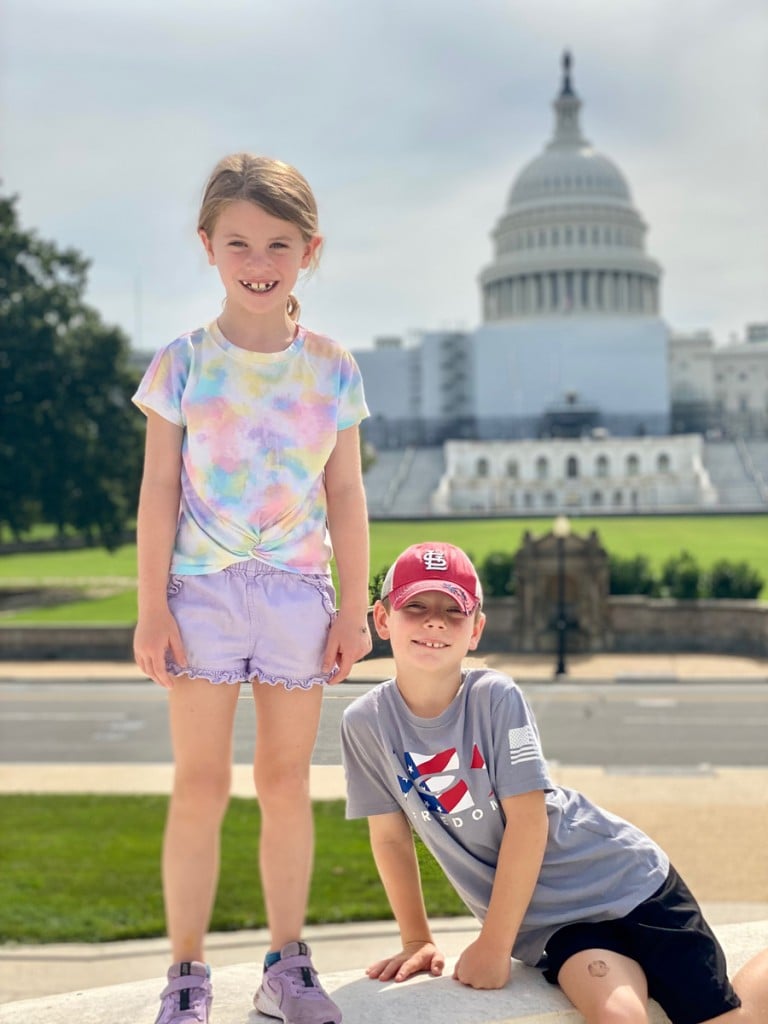 Much like Disneyland and The Grand Canyon, a visit to the nation's capital is an essential family vacation. Washington DC teems with iconic monuments, sights, and museums that give kids a glimpse into the country's history. Tour famous landmarks like the Lincoln Memorial, Washington Monument, and The White House, and explore as many of the 17 Smithsonian museums as time allows (bonus: admission to each one is free!). The city is easy to navigate on foot, or you can get a SmarTrip card at just about any Metro station and zip from place to place. DC is an easy six-hour drive from Charlotte, making it a great destination if you find yourself with a long weekend this fall.
STAY
The Westin Georgetown puts you within walking distance of Dupont Circle and the Foggy Bottom Metro, which connects you to DC's top attractions. The Hyatt House Washington, D.C/ The Wharf is an extended-stay hotel with a rooftop pool and spacious rooms equipped with kitchenettes. The Omni Shoreham Hotel is a short walk from Rock Creek Park, Woodley Park Playground, and the National Zoo; the hotel can arrange bike rentals to use during your stay, or you can rent them from the kiosk at Calvert Street NW and Connecticut Avenue NW. Capitol Hill Hotel has family-friendly rooms with kitchenettes, and their Capitol Kids program provides parents of littles with high chairs, pack 'n plays, and roll-away beds.
EAT
Head to Ted's Bulletin, a classic diner with three locations across the city. Splurge on oversized cinnamon rolls and all-day pancakes from the kids menu, which come in a "Mr. Breakfast" shape with bacon for the mouth and bananas and berries for the eyes and nose. For solid pizza and desserts, visit Comet Ping Pong. Parents can enjoy a seasonal beer by the firepit on the back patio while kids play on the ping pong tables. Unconventional Diner serves brunch everyday until 4 p.m. and a dinner full of comfort foods like meatloaf, fried chicken, and chili. For a fancier night out, book a table at Filomena Ristorante in Georgetown and feast on Italian classics like linguini, gnocchi, and ravioli.
PLAY
If you can't schedule a public tour of the White House, drop by The White House Visitor Center. Admission is free, and kids can take an interactive touchscreen tour of the White House, see archival footage of administrations past, and view over 90 artifacts from the White House collection. Stop by The Smithsonian National Museum of Natural History to travel through oceans, deserts, and rainforests, then take a stroll through the Smithsonian Gardens, aka "the museum without walls." If you're near CityCenterDC, visit Planet Word Museum, a voice-activated museum with galleries and exhibits that teach kids the stories behind many words we use today. See a 22-foot wall of words, sing karaoke to learn how songwriters come up with lyrics, and write your own advertisements to understand the power of words.
UP, UP, AND AWAY
After closing for renovations in 2018, The National Air & Space Museum reopens on October 14 with eight new galleries and 1400 new objects on display. Check out the new "One World Connected" exhibit and see an array of satellites and other tools that make global interconnection possible. "Destination Moon" examines the resources and technologies that allow humans to walk on the moon. "The Wright Brothers & the Invention of the Aerial Age" looks at the contributions of Wilbur and Orville Wright and how the world first reacted to their revolutionary invention. At the center of the gallery, the iconic 1903 Wright Flyer will be on display. Free timed entry passes are required to visit the museum, which can be reserved here.