Turning Your Wellness Plan Into Action!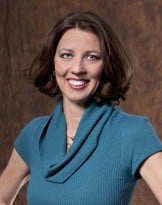 This week I've been working with both families on their wellness action plans. These start with a set of questions each family answers, then we use them to identify a four-week and eight-week goal for each.  I am helping both familes pick goals that are right for them and align with their core values.
The Bacons and McMasters have stated that time and stress management are top priorities. Reaching a balanced lifestyle that incorporates the activities they love, alongside their responsibilities, is very imporant to both. They each are looking for ways to incorporate healthy habits into their routines in a way that also allows for lots of quality family time.
When making positive lifestyle changes, it is important not to try and change too much too fast. This is why we're only going to focus on a couple changes at a time. This clarity will give everyone more focus and motivation over the eight weeks. I'll be here every step of the way to make sure they have support, confidence, accountability, and ultimately success in reaching their stated goals.
I'm really looking forward to sharing in this journey with them. Let's give them all lots of praise in this endeavor!
Maureen Carlomagno is the founder of Your Wellness Coach, which offers a wide variety of services to the community. She teaches classes that aid in saving time and managing stress, and provides a variety of workshops, small group and individual sessions. Maureen looks forward to inspiring change and serving as a resource to the Bacons and McMasters during the 2015 Fit Family Challenge..
Want your family to get healthy, too?
Join the challenge to get moving with your family toward a healthier lifestyle and to win fun family prizes. Find out more and sign up here.