Tips to Ease Back-to-School Butterflies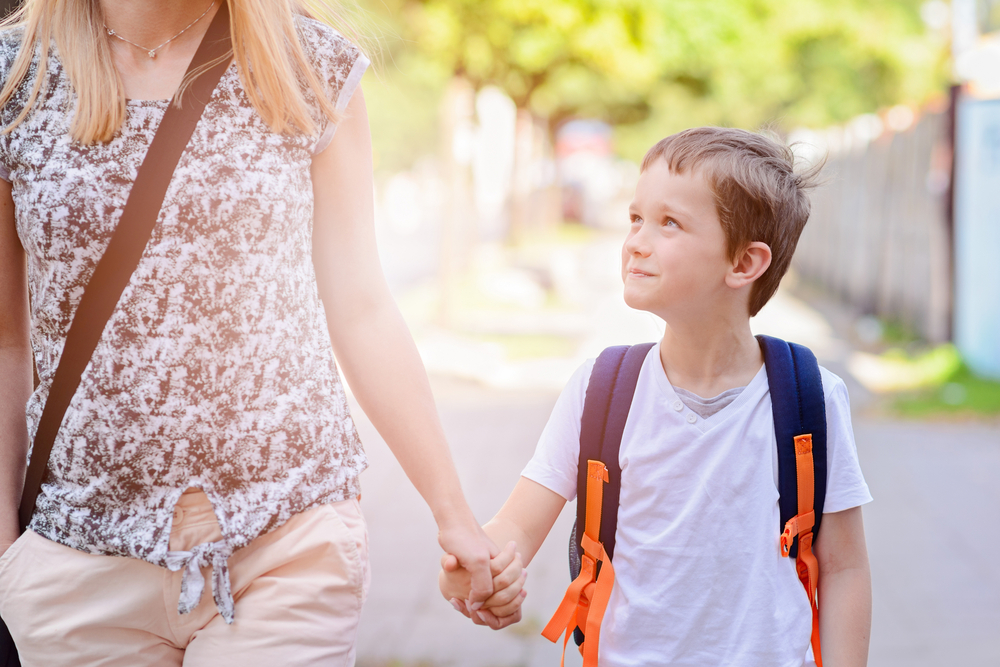 Whether your child is starting kindergarten or is a returning student, the first day of school can be as stressful as it is exciting. "It's common for young children to experience separation anxiety or shyness," says Dr. Jennifer Squires of Novant Health Elizabeth Pediatrics. "While you won't be able to necessarily eliminate all feelings of anxiety associated with the first day of school, there are some things you can do to reduce your child's worries and discomforts."
In addition to scheduling routine medical exams before school starts, she recommends the following to help ease the butterflies and make an easier transition.
1. Meet new teachers and classmates ahead of time.
2. Establish new routines two weeks in advance.
3. Listen to and discuss your child's worries to help ease anxieties.
4. Show your optimism and confidence about the beginning of school so your child can model your behavior.
5. Don't linger in your child's classroom during the first few weeks as it may make the transition more difficult for your child to fully settle in.