The Pint-Sized Foodie: Orto
An introduction to Orto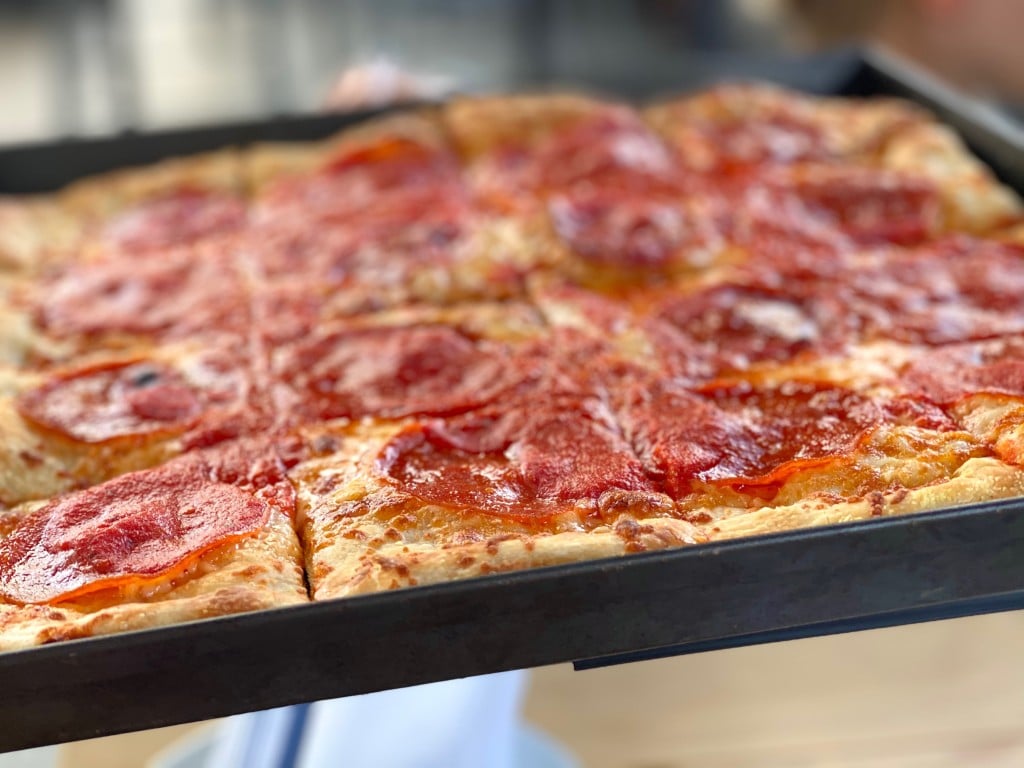 Each month, our 8-year-old resident foodie visits a different Charlotte-area restaurant that's kid-friendly—but not a kid-topia. He orders something he's never tried before and reports back with his recommendations for kids and their parents. Here is his review of Orto, an Italian restaurant in the Novel NoDa Project:
What we ordered:
We got the Scallops ($16) for everybody except my sister to share, but I ate almost all of them. Daddy got some pasta but I can't remember how you say it (read: Fusilli Bolognaise – $17), and we ordered a big Pepperoni Pizza ($17) for everybody. Oh, and our waiter brought us a bowl of really yummy warm bread with hummus and olive oil.
How it works:
You have to park your car in the parking garage and that took forever because Daddy had to download some app on his phone to pay for our spot. Then you walk by the light rail and past Jeni's Ice Cream and the restaurant's next door to that. You can sit inside or outside so we got a table outside so me and my sister could watch the light rail. Then a waiter takes your order.
Why I liked it:
NoDa's really fun 'cuz there's murals everywhere and everyone walks around with their dogs. The pizza was soooo good and it was in a square, not a circle like most places. They brought it out pretty fast, too. Like, faster than Mellow Mushroom!
What I didn't like:
It was a little noisy from the cars on the street. Maybe they should have music playing outside so you don't have to hear that so much.
What I tried for the first time:
The scallops were in this yummy sauce I never heard of (read: tomatoes, olives, capers, lemon, parsley, garlic, and olive oil). Our waiter brought more bread for us to dip in that. The bread was kind of different too—it had these green things in it that made it taste like how a garden smells (read: rosemary).
Why other kids should try it:
Ummmm, every kid likes pizza, Mommy. You can order ones with more grown-up toppings like mushrooms and stuff, but kids can get plain cheese or pepperoni. This one was cut into squares and they brought it out on a big pan and left it on the table. Me and my sister both had like three or four pieces, and we still had a few pieces to bring home!
What else kids should know:
They have dessert there, but Mommy promised we could go to Jeni's after if we had good restaurant behavior so we did that. Then we walked around the neighborhood and looked for murals while we ate our ice cream.
What I liked best:
Hmmmm…I think the bread was the best part. Like, the bread for dipping but also the pizza crust was sooooo good. Also the ice cream after.
Why parents will like it:
Because who doesn't like pizza and pasta?
Why I would come back:
The square pizza! We should order that at home sometime, Mommy.—T.B.