THE PINT-SIZED FOODIE: An introduction to State of Confusion
The latest from our kid food critic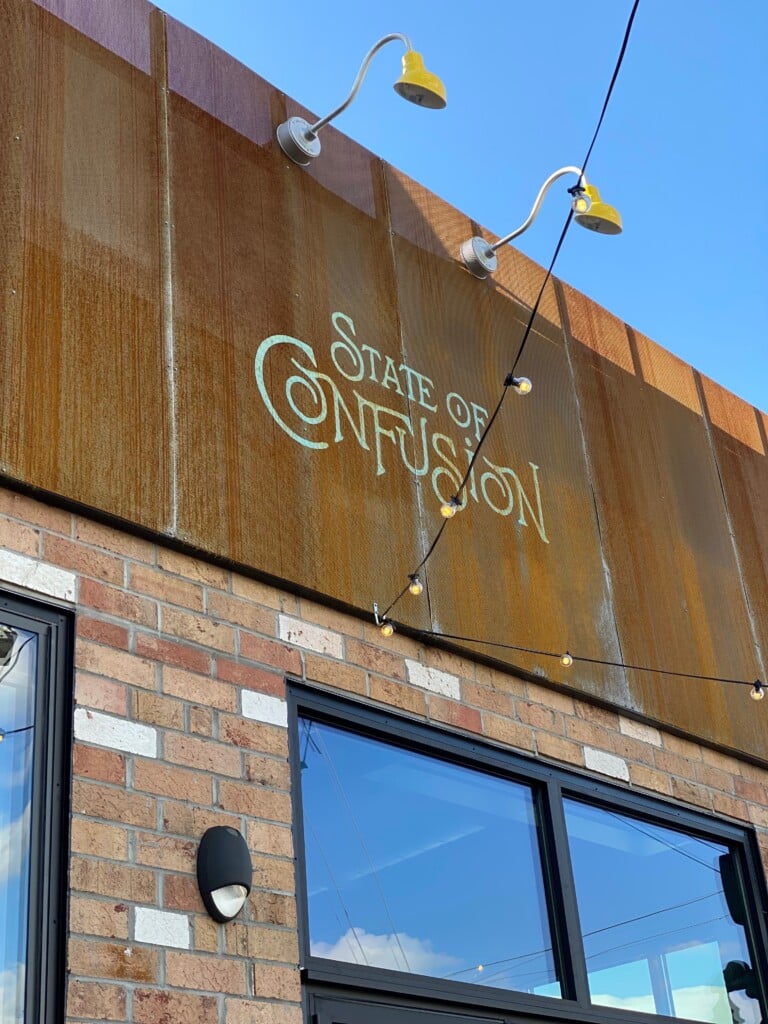 Each month, our 9-year-old resident foodie visits a different Charlotte-area restaurant that's kid-friendly—but not a kid-topia. He orders something he's never tried before and reports back with his recommendations for kids and their parents. Here is his review of State of Confusion.
What we ordered:
We got some Monkey Bread ($9.95) to share. For dinner, I got the Jambalaya ($23.95), my sister got Fried Beef Tacos ($10.95), Mommy got those green noodles with the shrimp (read: Peruvian Pesto Shrimp Linguine, $23.95), and Daddy got the steak with French fries (read: Skirt Steak Chimi, $24.95).
How it works:
There's a ton of places where you can sit—outside on the patio, inside the restaurant, upstairs on the rooftop patio, or in a cabana. We sat on the downstairs patio and the waitress took our orders, but then me and my sister got up to go play Connect 4.
Why I liked it:
The games were fun and there were lots of other kids there, and you can bring your dog if you sit on the patio. It's a weird building cuz nothing matches and it looks like a shipping container from the outside. There's also TVs so you can watch the Charlotte FC game.
What I didn't like:
The menu was kind of confusing, like, there were so many different types of food! Too many choices!
What I tried for the first time:
Jambalaya. I never had that before and I like spicy food so I wanted to try it. Daddy said he would trade me his steak and fries if I didn't like it. I had a few bites, but then Daddy and I switched 'cuz I liked his steak better.
Why other kids should try it:
There's a kids menu with Mac 'n Cheese, Chicken Tenders, and a Bologna Sandwich, which sounds really weird. (Editor's note: All kids' items are $6.95 and come with a choice of fries, chips, Confusion Potatoes, steamed rice, grilled vegetables, asparagus, or fruit.) But the grown-ups menu has some good stuff, too, like the tacos my sister got. Daddy said they tasted like the kids you get at Jack in the Box.
What I liked best:
The Monkey Bread! It's not like the sweet kind with cinnamon and sugar. This has lots of cheese and comes in a skillet.
Why parents will like it:
There's a ton of tables so even though it was crowded, we didn't have to wait at all, and our food came out really fast. Also, they had that drink Mommy likes (read: mojito), and you can watch the guy at the bar put the sugarcane into that grinder thing and make the drink.
Why I would come back:
Connect 4 rematch!