THE PINT-SIZED FOODIE: An introduction to Stagioni
The latest from our kid food critic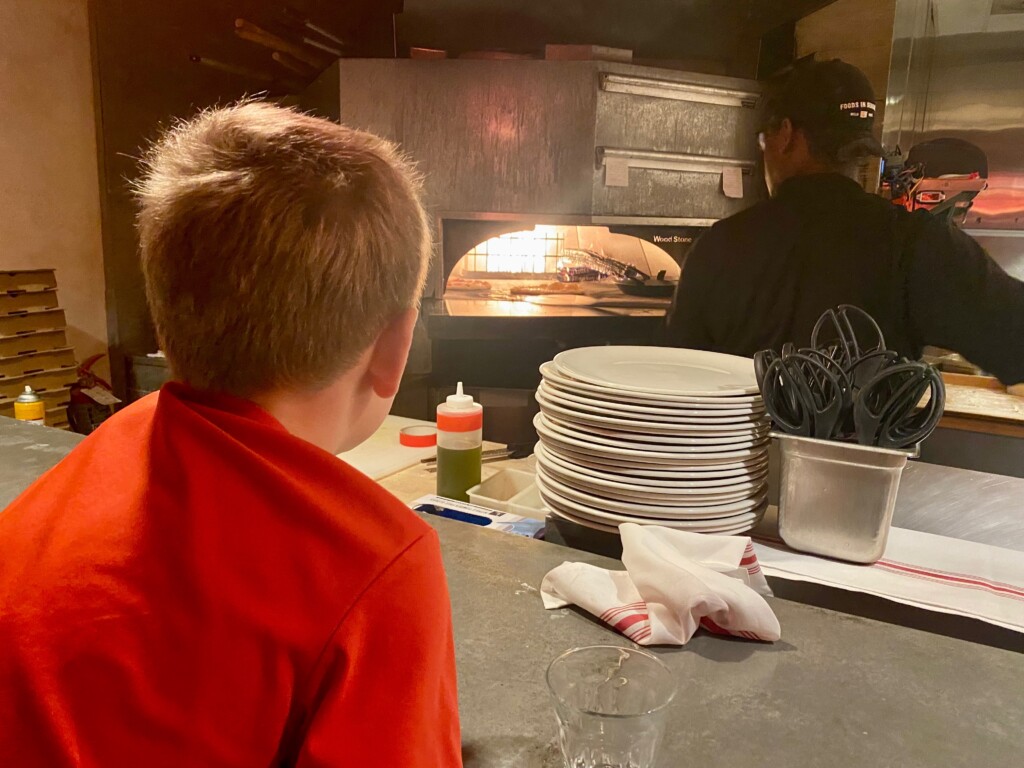 Each month, our 9-year-old resident foodie visits a different Charlotte-area restaurant that's kid-friendly—but not a kid-topia. He orders something he's never tried before and reports back with his recommendations for kids and their parents. Here is his review of Stagioni.
What we ordered:
I got a Pepperoni & Sausage Pizza ($17). Mommy got the Bolognese ($30) and my sister got a Cheese Pizza ($16).
How it works:
You can sit at a table in the dining room or at the pizza counter if those seats are free. We got there early so it wasn't too crowded yet and we got three seats at the counter.
Why I liked it:
I like Italian food a lot, especially pizza. This was cool 'cuz I got to watch the chef stretch the dough and throw it in the air and put all the toppings on. Then he put it in that huuuuge oven and it cooked in like 5 minutes!
What I didn't like:
Nothing! It was awesome.
What I tried for the first time:
I had everything we ordered before, but the pizza from that oven was kinda different. The crust was crispier.
Why other kids should try it:
I think other kids would like to sit at the pizza counter and watch them make all the pizzas.
What I liked best:
Watching the pizza come out of the big oven! Also, I learned Stagioni means "seasons" in Italian.
Why parents will like it:
The food comes out pretty fast, and kids can watch the cooks so they don't get bored.
Why I would come back:
To get some more of that really good pizza.