THE PINT-SIZED FOODIE: An introduction to Lee's Hoagie House
The latest from our kid food critic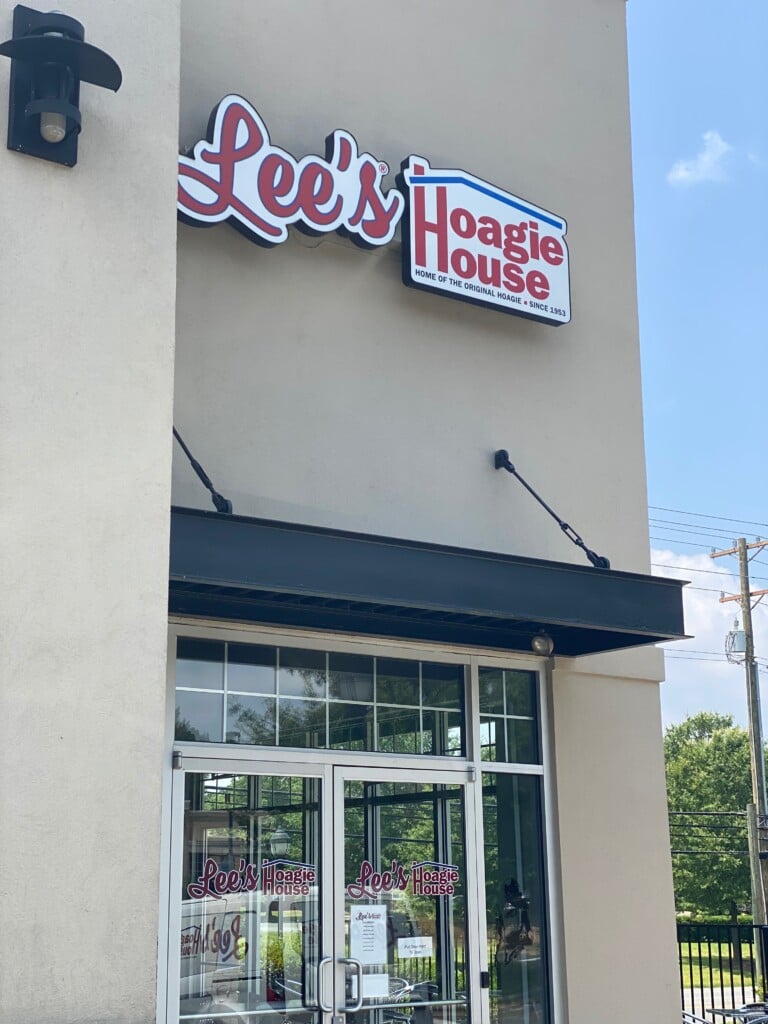 Each month, our 10-year-old resident foodie visits a different Charlotte-area restaurant that's kid-friendly—but not a kid-topia. He orders something he's never tried before and reports back with his recommendations for kids and their parents. Here is his review of Lee's Hoagie House in Ballantyne.
What we ordered:
We got to have lunch with the owner, Mr. Robert, and his son, Chase, so they let us get a LOT of stuff to try. I ordered the Wings ($14 for a 10-piece order) with a sweet and spicy sauce. We also got the Cheese Bites ($4.99), regular French Fries ($3.99), and Old Bay Fries ($3.75) to share. I got the Buffalo Chicken Cheese Steak ($8.50), Mommy and Chase both got a Cheese Steak ($9), and Mr. Robert got the Ultimate Chicken Wrap ($10.50).
How it works:
You go to the counter and order, then they bring it to your table. You can sit inside or there's a few tables on the patio. There's a soda machine where you get your own drinks, plus a wall with grown-up drinks like beer and that bubbly wine you like (read: prosecco). It works like the soda machine where you fill up your own cup, but for the grown-ups they give you a card to scan first. I guess that's to keep track of your refills so you don't go back too many times.
Why I liked it:
It was kind of like a sports bar with TVs on the walls, and Mr. Robert likes a lot of Philadelphia teams so there were jerseys from the Eagles and 76ers. It's a fun place to hang out and eat wings, and it's not a big deal if you get wing sauce all over your face. Which I did. But that's why they give you those wipes to use after.
What I didn't like:
Hmmm…those Old Bay Fries were maybe a little too salty? They made me soooo thirsty!
What I tried for the first time:
The Cheese Bites. They were kinda like mozzarella sticks only smaller. I liked those. Oh! Also, the chef brought out some wings that aren't on the menu yet, with garlic and parmesan. I hope he puts those ones on the menu cuz they were pretty good.
Why other kids should try it:
There's a kids menu with Grilled Cheese, Chicken Fingers, and Mac 'n Cheese. There's also a hot dog named after Chase ("Chase's Famous Hot Dog") and a dessert named after his brother, Tyler ("T's Sweet Treat"). We didn't order that one but it sounded really good. They take pieces of the sandwich bread and fry it and then put ice cream and chocolate sauce on top. Let's try that one next time, OK?
What I liked best:
Probably the wings because they were kind of sweet but a little bit spicy. Also, there's desserts you can get next to the register. I got a chocolate chip cookie and Chase got a rice crispy treat. I think there were brownies, too.
Why parents will like it:
The cheesesteaks are really good, especially if you're from Philadelphia and know what they're supposed to taste like—I heard you and Mr. Robert say that. There's also lots of other stuff like burgers and wraps and other sandwiches if cheesesteak's not your jam. Chase says it's a good place to come for dinner after soccer practice. (Editor's Note: Every Tuesday from 4 to 8 p.m., dine-in customers receive one kids' combo meal free with every purchase of an entrée meal.)
Why I would come back:
The wings! Can we do that next Super Bowl Sunday, Mommy?