Strength Train With Your Family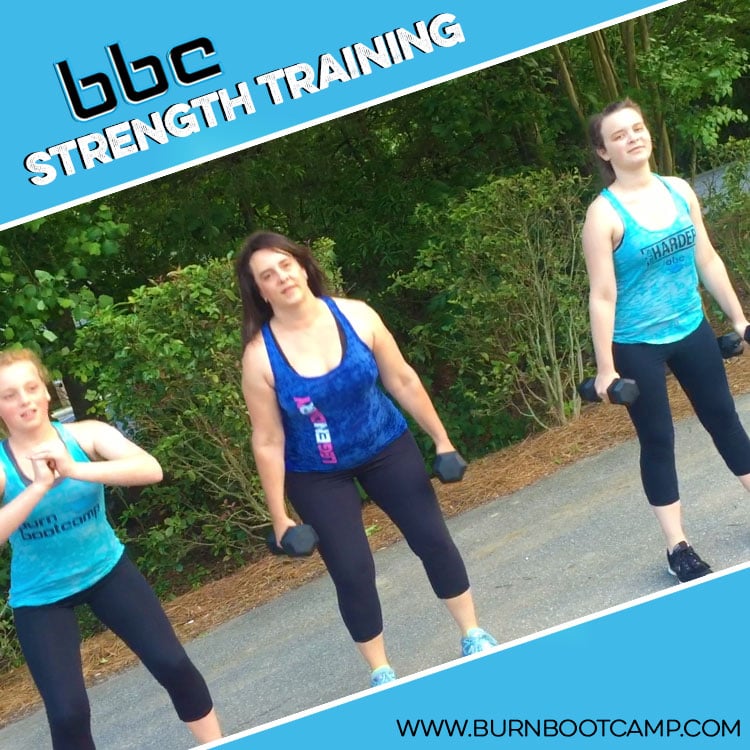 Strength Training is the name of the game in Week 2 of The Fit Family Challenege. Devan Kline, of Burn Boot Camp, is back to challenge you to hop up off that couch and get in a full body strength workout with your family!
Outside of better overall performance, strength training has multiple benefits that far reach that of obtaining a toned look! Strength training can improve your overall health by increasing bone, tendon and ligament strength, improved joint function, improved metabolism, and cardiac function. And how's this for a little extra icing on the cake, so to speak… It can elevate your HDL or good cholesterol. Who doesn't want extra strength for everyday functional activites?
A few things to point out, children 11 and under should not participate in strength training. That being said, body weight exercises are perfect for children. Not only will this allow for them to get stronger in a way that their body supports, it will also encourage great form at a young age. Children 12 and older are welcome to give strength training a try with parental guidance and appropriate weight!
Watch this video of Mila and her daughters showing off a few strength training exercises, and then, GRAB YOUR FAMILY, get to your gym, head outside or move that living room table and get moving!
Looking for another workout? Give last week's challenge a shot – Burst Train With Your Family!
Remember, no fitness training works without first getting your diet right. We've got you covered though. Next week, we will be back with some great family meal prep tips. Don't miss it!
For more information about fitness, health and nutrition, please visit www.BurnBootCamp.com
---
Devan Kline is a 28-year-old entrepreneur, trainer and owner of Burn Boot Camp, that offers family-oriented camps and sessions with a focus on fitness for moms. As a certified personal trainer and fitness nutrition specialist, Kline is excited to mentor the Howe and Hill Spotlight Families for the Fit Family Challenge.