Sleepovers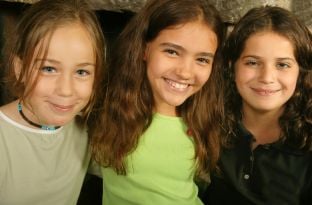 As friendships grow, your child might start receiving invitations to sleep over at a friend's house. Chances are that the first invitation for your child to spend the night away will cause more anxiety for you than your child.
Slumber parties are an important rite of passage in a child's life, but making sure the first experience is a positive one can set the tone for the years ahead.
Ask the Important Questions First
Dr. Chris McShea, a pediatrician at Levine Children's Hospital, says there is no "magic age" that determines when a child is ready, as all children mature differently. She adds, "I would say not under age 6, unless it is a grandparent or relative sleepover. After the age of 8, most kids are developmentally ready, independent and able to adapt to new situations."
The important part of your decision is assessing the child's readiness. Ask yourself:
• How independent is my child?
• Does he or she have a simple bedtime routine or just go with the flow?
• How well does my child (and me) know the family who is initiating the invitation?
• Does my child have anxieties at night, such as a fear of the dark? The solution may be as simple as packing a special, small flashlight he or she can rely on if things get a little spooky. Finally, accidents can happen, but making sure they don't can be the most important part of sleeping somewhere new. Make sure to talk to your child about using the bathroom before bed and remembering where the bathroom is. If accidents happen at home, being nervous about staying over at a friend's house may make it worse. There are undergarments for protection for children of all ages available to wear under their pajamas.
Be Clear With Communication
Preparing your child for what to expect is a big part of calming any nerves he or she might have. Placing a call to the inviting parent can provide you with details that will help your child mentally prepare for what's ahead. McShea suggests asking about sleeping arrangements. "Ask about the bedtime routine and where the parents' room is in relation to where the children are sleeping in case your child needs something during the night." You also should inquire as to whether your child will need a sleeping bag, or if an extra bed is available, as sharing a bed or sleeping on the floor may be new to your child. If you do not know the parents, ask to meet for a play date before the sleepover. This will allay any nerves for both you and your child, as sleeping somewhere new is a challenge for anyone.
Also make sure any food allergies or medications your child may be taking are explained to the parents. If you have concerns or rules about video games or television, be sure to communicate those, as well.
And talk to your child about his or her behavior. Your child should be aware of your family's rules and also know to obey the rules of the house where he or she will be staying.
Pack It Up Right Pajamas, a change of clothes and a toothbrush are a given, but don't forget those favorite stuffed animals or that special blanket that make all the difference at bedtime. Include a little family picture or a note if you think it will bring a smile. A favorite book to share would be fun, too, and will let your child take a piece of home with him or her.
In Case of Emergency
Let your child know that no matter what time, or what the trouble, he or she can call you at any time to say goodnight or to request to be picked up. Knowing that Mom and Dad are a phone call away can be great for peace of mind!
If you decide your child is ready, celebrate the send-off with a huge hug and a reminder to have lots of fun!