School Supply Checklist for the New School Year
Classroom essentials as we approach back-to-school season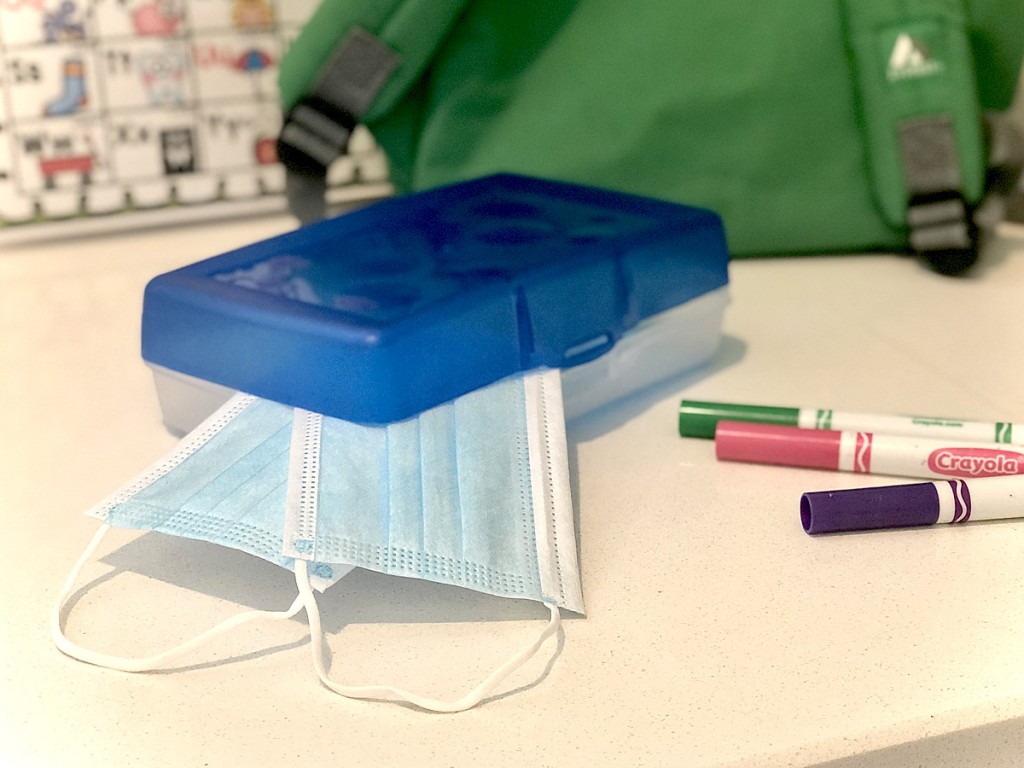 In addition to backpacks, notebooks, and markers, kids will likely need a few extra supplies as they return to in-person learning this fall. We've got a roundup of classroom essentials to help with your back-to-school shopping.
MASKS
Charlotte-Mecklenburg Schools will require masks to be worn in schools for the 2021-2022 school year. Find fresh looks at local retailers like Girl Tribe Co and Pura Vida Worldly Art, while supplies last.
Scoop up free disposable masks at YMCA branches and local breweries. Atrium Health is leading a private-public partnership with Mecklenburg County and other Charlotte-area organizations to offer masks free of charge. Find dates and locations for distribution sites on the website.
HAND SANITIZER
Send kids to school armed with their own hand sanitizer. Small, travel-size containers are perfect for backpacks, lunchboxes, and even pockets. Visit Paper Skyscraper for the "Dude, 6 Feet" hand sanitizer that retails for $9.95 per bottle.
The $12.95 HandiGuru is a 15ml refillable wristband that can carry hand sanitizer, bug repellent, or sunscreen. With 15 to 20 pumps per fill, this bracelet will be your child's BFF at school.
LABELS
Stop passing items and germs with personalized labels. Charlotte-based Etsy shops have decals, labels, and stickers to mark your territory with style. Check out Nicole's Plans, SammyDoodleDesigns, and The Blushing Hippo for a variety of options.
Pen Monogram Decal with Customized Name, Initials, or Branding, $3.67+, Credit Nicole's Plans
FIDGET SPINNERS
Keep little fingers busy and away from faces with a fidget toy, like the popular spinner. Find the 3-inch Metallic UFO Hand Spinner at Toy Mania in Cotswold Village Shopping Center for $4.99.
SANITIZING WIPES
Do your teacher a favor and send your child with cleaning wipes to help them disinfect high-touch areas. Big-box retailers have more options in stock than last year, so pick some up at Walmart or Target.
WATER BOTTLE
Avoid unnecessary stops and germs at the water fountain with a reusable water bottle. Stop by Jesse Brown's Outdoors in the Sharon Corner's Shopping Center to pick up something durable like the Hydro Flask Wide Mouth 32-ounce Bottle with Straw Lid for $44.95.