Rookie Dad: Crazy 'Bout Collecting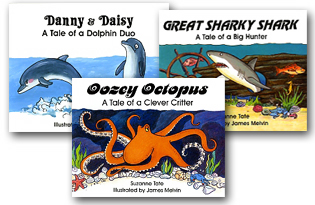 When you're a kid, collecting things can be an exhilarating — and sometimes exasperating — adventure. After starting a new collection, the thrill of the hunt often can lead to the realization that your collection will never, ever, ever be complete. And that knowledge can drive you crazy.
Getting Hooked
I recall a simple second-grade assignment I was given to collect different types of leaves. I canvassed the neighborhood with purpose, collecting an impressive sample of maple, oak and birch leaves in a variety of greens, reds, oranges and yellows. I was quite proud of myself. Until I walked into the classroom the next morning. Looking at all of the other kids' leaves — most of which weren't represented in my suddenly-meager-looking collection — I discovered you just can't keep up with the vastness of nature.
It's also very difficult to keep up with the vastness of the toy industry's manufacturing prowess. As a child, I was hooked on Star Wars figures. My brothers and I acquired quite a collection, which we stored safely inside one of those large Darth Vader carrying cases.
Yes, it was cool. Still, for all of the figures we did own, there were even more we didn't. George Lucas' mind for weird-looking space characters ran too deep. Despite receiving Star Wars figures as gifts for birthdays, holidays and every occasion in between, there was no way we ever would collect every Star Wars figure. That's the harsh reality of collecting.
Sea Creatures
Recently, my two young sons started their first big collecting adventure. I'm proud to report it revolves around books. In particular, they're dedicated to an absolutely terrific set of books called "The Nature Series," by Outer Banks, NC-based author Suzanne Tate.
Wonderfully illustrated by James Melvin, who also lives on the Outer Banks, each book in the series tells the story of a different creature. Some are sea creatures, some are land creatures, — all are fascinating. The stories promote the conservation of nature in a fun, engaging way. They're anything but heavy-handed.
We've found the books to be the best bedtime reading material around. Each book is the perfect length for bedtime— not too long, not too short. And they're written at an age-appropriate level – and by that I mean Tate knows little kids are capable of understanding some higher-level stuff. Our 3-year-old now can tell you what a mollusk is, thank you very much.
The collection started out innocently enough. The boys' grandma discovered the series in the gift shop of her local zoo in Florida. She thought the books looked interesting, so she bought a copy of "Oozey Octopus: A Tale of a Clever Critter," and mailed it to her grandsons. Oozey's wild adventures — highlighted by being devoured, then spit out by a large fish and losing a tentacle in the process — totally captivated the boys. And the book totally captivated me.
Immediately, I called the phone number listed on the back cover — a direct line to Tate's studio — and ordered three more books. They arrived a few days later and were just as good as "Oozey." We repeated the process and the book collection grew. At the same time, Tate kept publishing new books in the series, and the boys added them to their collectors' wish list.
The mania became so great, in fact, that the boys began making up their own titles for new books. I suggested they let the author in on their ideas, so they wrote her a letter. And to their delight, she quickly replied with a handwritten note thanking them for their enthusiasm.
Eventually, my kids collected 31 of the 32 books in the series. It all came down to one book about a wise fish, "Old Reddy Drum." We discovered, however, the book had gone out of print, and Tate's studio didn't have it. Online bookstores didn't have it. The boys were out of luck. Like many of my boyhood collections, this one seemed destined to remain agonizingly incomplete.
But then the miracle happened. On a family vacation to Myrtle Beach, we happened upon a small country store with a long dirt driveway. I pulled in. We perused watercolor paintings, scented candles and old-fashioned hard candies — all the usual country store fare.
Then, suddenly, our older son let out a whoop and jumped up and down as if he had just found the needle in the haystack. He did: There in his hands was a copy of "Old Reddy Drum." With their collection complete, the boys are enjoying sweet satisfaction … until Tate writes another book.
Brian Kantz doesn't collect anything anymore, except the bills for his kids' collections. Visit him online at www.briankantz.com or drop him a note at thenewbiedad@yahoo.com.