Read Charlotte Launches 'Commit to 80'
The community is being asked to pledge commitment March 7-21 and ultimately get involved throughout the year.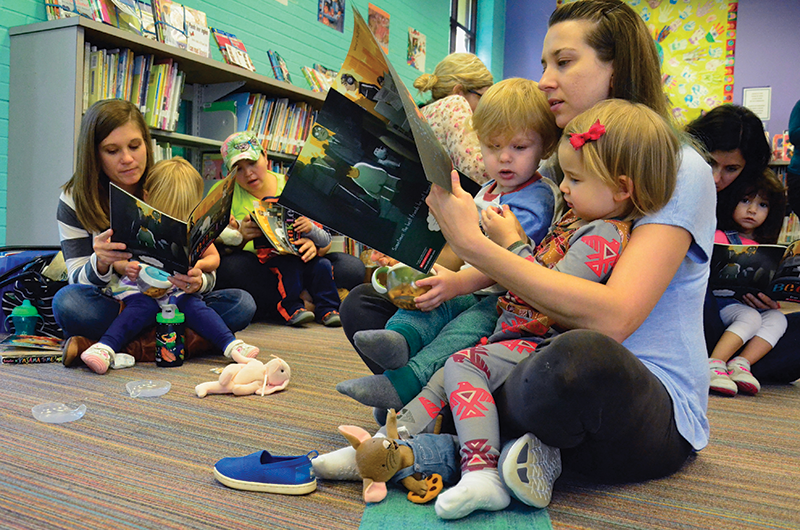 Only 39 percent of third-graders in Charlotte read at grade level according to research by Read Charlotte. Children struggling with reading in third grade are four times more likely to end up dropping out of high school, as this is the pivotal moment in a child's education when they have to shift from learning to read to reading to learn.
Read Charlotte is working to bridge the gap between for struggling readers with the help of the Charlotte community through its Commit to 80 campaign. The campaign's mission aims not only to raise awareness of the importance of children's literacy, but to also activate residents in Mecklenburg County to commit to do their part to reach the community goal of 80 percent of third-graders reading at proficiency by 2025.
Wells Fargo's Duke Energy Center will be lit in green and blue to commemorate the launch of Read Charlotte's inaugural #CommitTo80 campaign on Wednesday, March 7.
The community is being asked to pledge commitment March 7-21 and ultimately get involved throughout the year.
"Read Charlotte was launched in 2015 as a community-wide effort to change this alarming statistic," explains Executive Director Munro Richardson. "Third grade is the critical dividing line between learning to read and reading to learn. We spent the first two years digging into the research and finding what works to move the needle for kids from birth through third grade. In 2017, we began implementing what works to improve early literacy, working alongside dozens of committed community partners to move toward this goal of doubling the number of Charlotte-Mecklenburg third-graders reading proficiently. The early momentum is encouraging but it will take an army of dedicated people "committing to 80" with us. Everyone has a part to play. We know that working together, we can do this."
People are invited to choose one or more ways to get involved in helping improve children's literacy throughout the year. Ways to help include adopting a classroom through Tutor Charlotte, organizing a community or corporate book drive, as well as committing at home to reading at least three times a week with your child and signing up for a reading workshop or for Dolly Parton's Imagination Library.
The "Commit to 80" campaign will target families and caregivers at home and in child-care programs (primarily with 0-5 year olds), volunteers in schools, professionals at work, as well as various community and faith-based groups, all in an effort to educate and increase engagement around what works to improve early language and literacy.
"At the root of it, this work is part of a strong commitment to systems change," says Richardson. "This means improving and realigning programs, policies, and practices so that more children move down the reading success pathway."
Visit CommitTo80.org to participate March 7-21. (Participants may also pledge their commitment by calling 980-819-1431.)