Project L.I.F.T., TeamSmile Partner for Pediatric Dental Clinic
Volunteer dentists, assistants and hygienists will provide care for 250 students.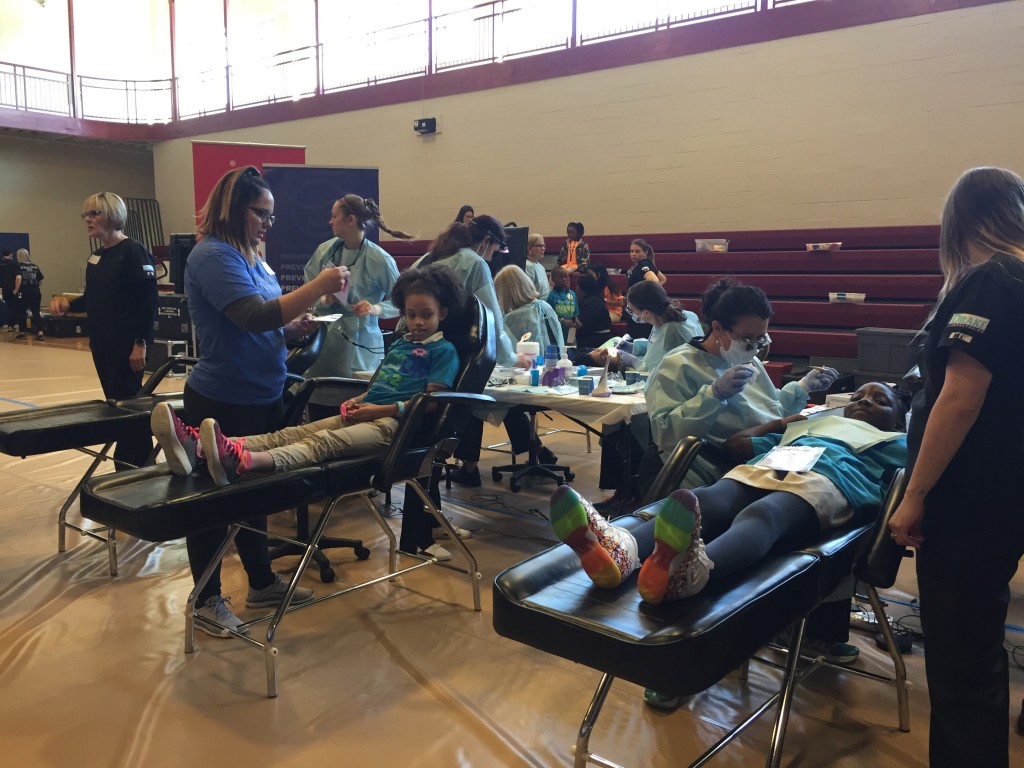 Thanks to the efforts of Project L.I.F.T. and TeamSmile, a pediatric dental clinic will be held Friday, March 2 from 7:45 a.m. to 3:30 p.m. at Friendship Missionary Baptist Church, 3400 Beatties Ford Road in Charlotte. Project L.I.F.T. has opened the clinic to students at several Charlotte-Mecklenburg Schools whose families are underinsured.
The annual Pediatric Dental Clinic is a community event. Volunteer dentists, assistants and hygienists from around Charlotte have donated their time to make the clinic possible. The TeamSmile organization contributes 16 examination chairs in addition to materials and supplies. More than 50 volunteers will be on-hand that day to register students and escort them to their appointments.
"It's our job to ensure every student has a well-rounded education, which includes teaching children self-respect and self-care," says Dr. Denise Watts, Project L.I.F.T. learning community superintendent. "In addition to getting dental cleanings and oral screenings, these children will learn brushing two times a day for two minutes will keep their smiles healthy for the rest of their lives. What a great lesson!"
"The dental community is honored to support education in this way," says Dr. James Herron, spokesperson for TeamSmile. "Helping children learn good oral hygiene and its importance is essential to a lifetime of healthy smiles."
Since starting regular dental clinics in 2013, Project L.I.F.T. has served more than 1,335 students.
For more information, visit Project L.I.F.T Charlotte.