PARENTS TO KNOW: Dawn and Joe Hewitt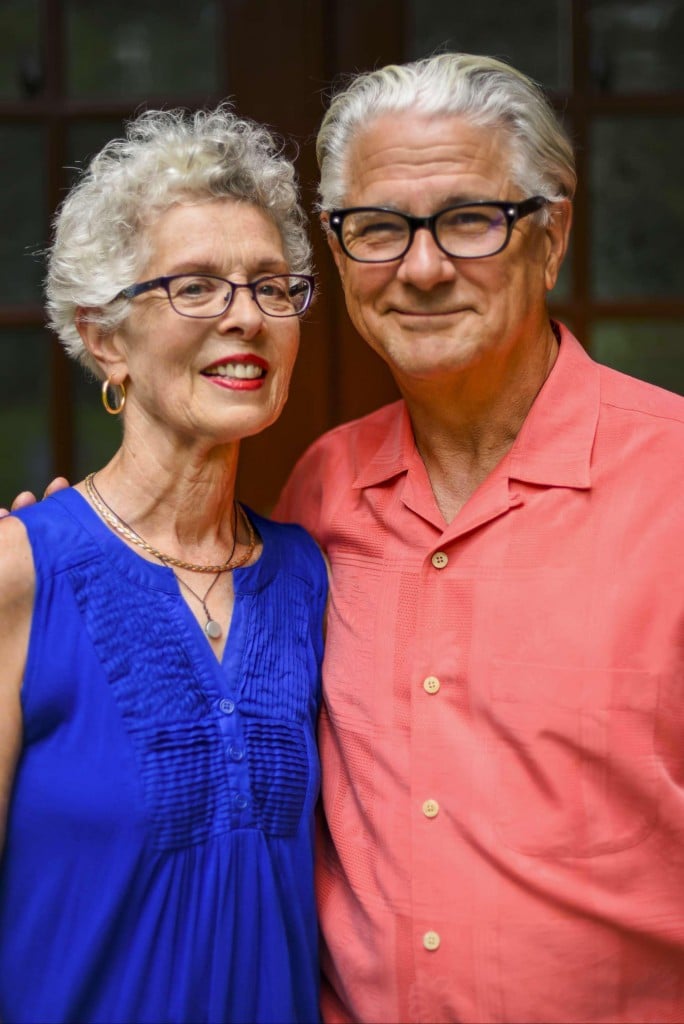 As parents of four, Dawn and Joe Hewitt understand how hard it is to coordinate a myriad of activities and schedules. It's why the Huntersville-based couple founded Groupeasy, an app to help busy parents streamline all of their email-based communication and organize it in one place. They used their backgrounds in software and IT development to build an app that includes a calendar, newsboard, surveys, galleries, member directories, and more. We caught up with the husband-and-wife team to find out how they make it all look so easy.
How long have you been married, and what are the ages of your children?
Dawn: We've been married for 30 years and just celebrated our anniversary at the Rolling Stones concert. Our daughter is 34, one son is 29, another son is 24, and we took custody of our 14-year-old nephew. We're also caregivers to my mom who is 91.
Describe your parenting style when your kids were young. How did you run your household?
Joe: I was a road warrior. I left Monday and came back Friday. Dawn had everything running like a clock. Then I'd come in at the tail end of the week and disrupt everything all weekend (laughs).
Dawn: We were blessed with healthy, normal kids. I worked, so our kids were in daycare and after school, so I suffered from guilty mom syndrome. The kids were in sports, choir, dance. They had to be pretty independent as far as keeping up with their own stuff. Nobody got off without any chores. But they're all healthy and thriving, and we've had no boomerangs.
What were the biggest challenges with coordinating so many schedules?
Joe: We were in groups professionally, socially, and because of our kids. It was a lot of, 'Where is that email? I know I saved it on the hard drive. I told you to put that thing on the refrigerator!'
Dawn: As long as everything was bumping along, we managed. The struggles came when Joe's schedule changed or choir practice wasn't on Wednesday night but Thursday night.
When did the idea for Groupeasy come to you, and when did you start to pursue it?
Joe: This wasn't like coming up with a TikTok video. We decided to bring our backgrounds and perspectives to solve these problems we experience while raising our children.
Dawn: Corporations solved this problem years ago by having integrative platforms where the team has a common calendar that everyone can see. We knew there just had to be a way of doing this, so that anyone juggling Sunday school, neighborhood clubs, and running a business can have an integrated view of their life. We spent awhile doing the process models and we brought all these pieces together. It was designed in a way that it would be intuitive.
How so?
Joe: Most people use less than 5% of what's available in Word or Excel. The more features you add, the more overwhelming it gets. People don't want to go through training to use an app. It has to be dead simple and easy to use.
What were the biggest challenges of developing an app?
Joe: Coming up with the idea is the easy part. You need an adult to run these types of things. The buzzword is an 'integrator,' or someone who helps the creative entrepreneur. We've got an excellent crew.
Dawn: We are self-funded, so it's taken a while to put together the PR, marketing, graphic design, and web implementers.
Joe: We finalized the idea in early 2018, and by the end of 2019 we had a product being used at a beta level and were getting feedback. We officially released the product in July 2021.
Do you make periodic tweaks or updates to the app based on user feedback?
Joe: We're a continuous improvement shop. Being connected to people is our passion. Our kids are our board of directors. We rely on their feedback.
Do you use the app yourselves?
Joe: Yes, we have a group called the Hewitt Triad. We all stay coordinated on that. We put all birthdays on that—even our extended family uses it.
What's the one thing you hope your users take away from the Groupeasy experience?
Dawn: We're both problem solvers and life learners, but we truly believe this is something that can help people, especially during Covid, to have everything in one place. You can pretty much run whatever's going on. For homeschooling parents, this is a ubiquitous solution. It fits a lot of folks.