PARENTING WITHOUT A PARTNER: 5 tips for raising a child alone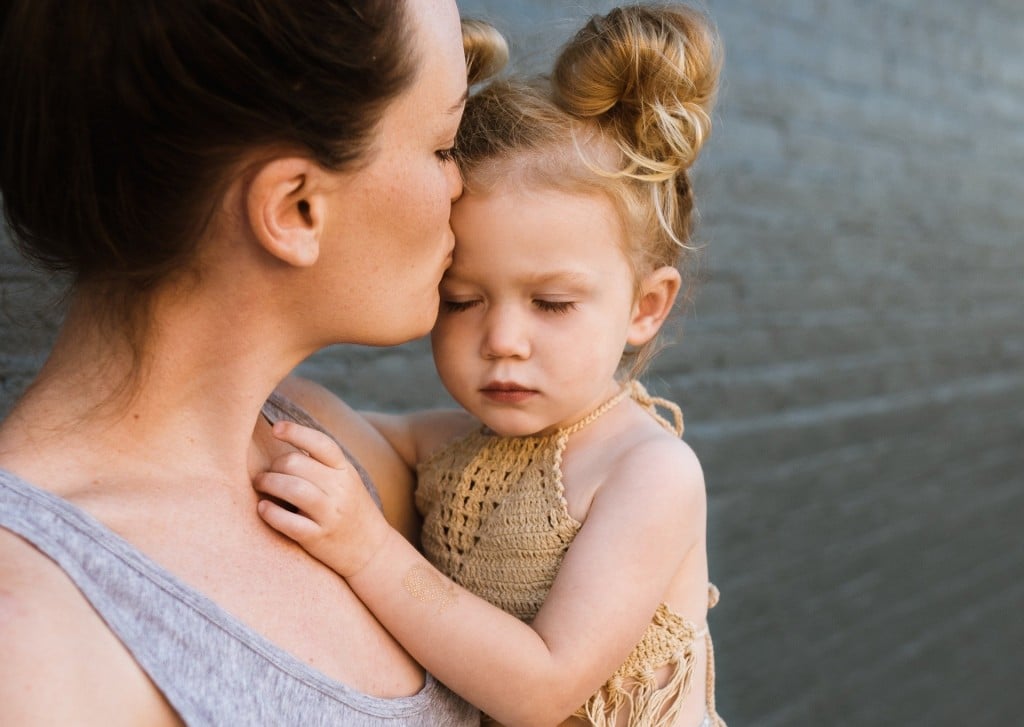 In 2016, Krista St-Germain became a widow and single parent of two children overnight after a drunk driver killed her husband. "Being a single parent can be overwhelming," she says. "You are the only person taking on the parenting load. When you parent with a partner, you have someone to bounce decisions off. As a solo parent, you are the only decision-maker, and this can create a lot of anxiety."
It's become more common than ever for parents to raise a child without a partner. A 2019 Pew Research Study found that in the United States, 23% of children under the age of 18 live with one parent and no other adult.
Whether widowed, divorced, or never married, parents raising children alone face some unique challenges. Below are some expert tips for managing it all.
MANAGE THE GUILT
SueEllen Hayes, membership advisor Parents Without Partners (PWP), became a single parent to her four young children when her husband suddenly left. "Even though I was the parent who was a constant," she says, "I felt guilty that my kids just had me and not two parents to depend on."
While guilt is something all parents face, it can be more prevalent for solo parents. "You want their lives to be as easy as possible because you feel like your children have already been through so much," St-Germain says.
Remember that all children (and adults) will have negative experiences and bad days. Parents can't protect their children from all disappointment, but they can offer unconditional love, support, advice, and compassion.
SELF CARE
When Hayes first became a single parent, self care fell to the bottom of her to-do list. "I didn't go anywhere without them for two years, " she says. "I felt bad leaving them to do something for myself and I didn't want to use our limited funds to pay for a babysitter."
But a parent who is depleted, physically or emotionally, can't take care of others. "It isn't as simple as getting a manicure or pedicure," St-Germain says. "Solo parenting is a marathon, not a sprint. It's about healthy self care and not feeling guilty when you take some time just for you."
FIND SUPPORT
"We don't all follow the steps of grief in order; everyone processes grief differently," St-Germain says. "It can be hard for friends to see you in pain or be around your big feelings." While friends and loved ones are essential, professional counselors and support groups specifically for single parents can offer another kind of support.
When a friend who was also a solo parent suggested Hayes join her at a PWP meeting, she was reluctant. "I was hurt by my husband's leaving and embarrassed," she says. But she was surprised by the comfort she found through the support group. "At the first few meetings of PWP I attended, I didn't say anything. But I listened a lot. I felt understood being surrounded by other single parents, more so that I did with some of my longtime friends who were married."
A support group or counselor can also help children of single parents. "Our chapter had family activities," Hayes says. "My kids bonded with the kids they met over their shared experiences. My son is now married with children and he is still friends with kids he met through PWP."
ACCEPT HELP
Single parents may be reluctant to ask for help, but all parents benefit from a community of friends and family to lean on.
If you know what you need, ask. And if you're not sure, that's OK too. "After my husband died, people kept asking how they could help," St-Germain says. "They meant well, but the questions overwhelmed me. What I really appreciated was someone just took something off my to-list without asking, like mowing my lawn or buying my kids their school supplies."
MAINTAIN AN OPEN DIALOGUE WITH YOUR KIDS
Some days will be harder for your kids than others. Hayes recalls her children being very upset when their dad missed events where other children had both parents in attendance. "I told my ex about events and tried to keep him involved,' Hayes says. "But sometimes he didn't show up. I remember my son would ask, 'Why doesn't Dad love me?'"
While it hurt her to see her children upset, Hayes avoided saying anything negative about her ex to her children. "He was still their father," she says. "I Instead, I said to my son, 'I love you and we will work things out.'"
Even though kids are resilient, like everyone, they'll have bad days where they feel life hasn't been fair to them. "Kids are not exempt from feeling human experiences," St Germain says. "As parents, we have to provide a safe space to express their pain."
Parents should be honest about their own feelings, too. "We don't want to scare them; wailing crying is best done away from the kids," St. Germain says. "But it's beneficial to let them know emotions are problems and to normalize expressing our feelings."
Randi Mazzella is a freelance writer specializing in parenting, teen issues, mental health, and wellness. She is a wife and mother of three children. To read more of her work visit www.randimazella.com.