PARENT TO KNOW: Patrice Gopo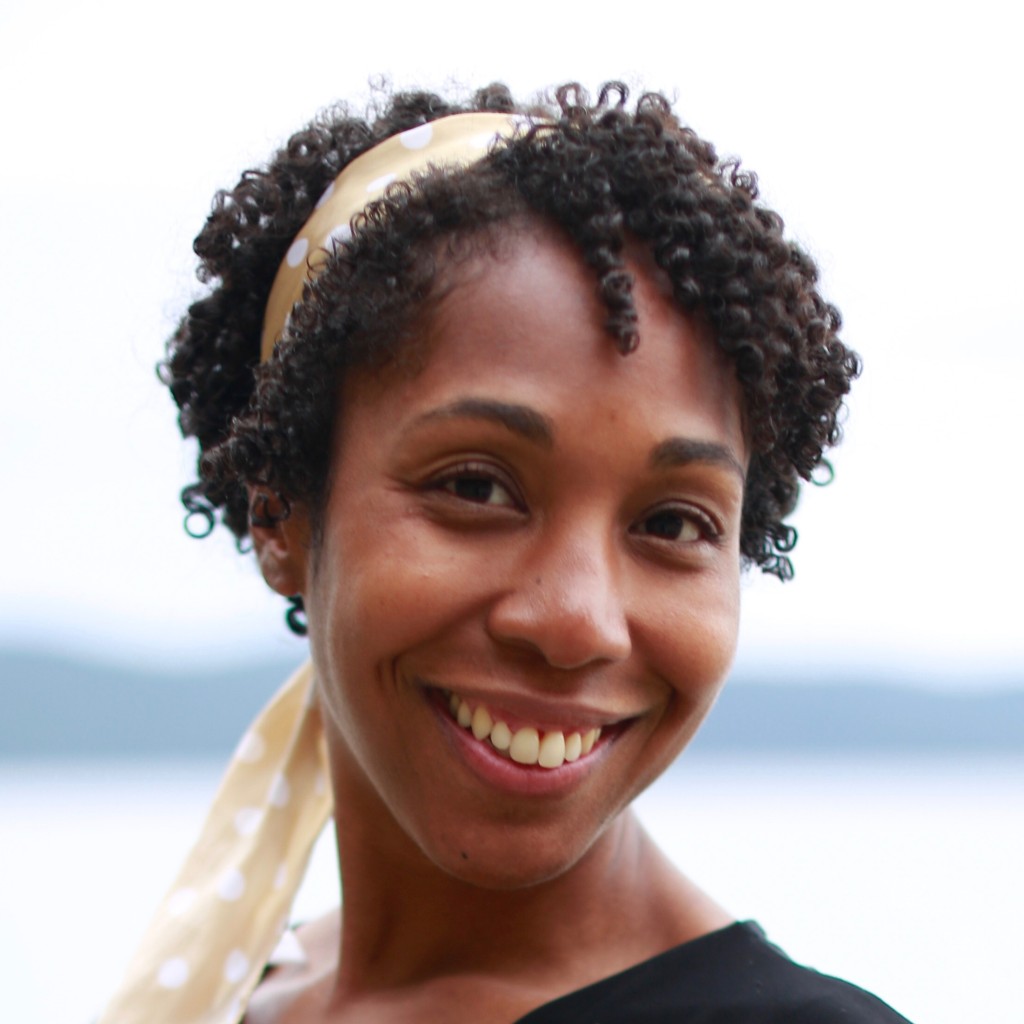 Patrice Gopo is an award-winning essayist and author who often returns to themes of race, immigration, identity, and belonging. Her essay collection, All the Colors We Will See, was a Barnes & Noble Discover Great New Writers selection. Her debut picture book, All the Places We Call Home, was inspired by one of the essays in her collection.
Here, she talks cultural identity, creating with kids, and the oh-so-relatable breakdowns at Target.
Tell us about your family. How many children do you have and what are their ages? So, the quick story about me: I am the child of Jamaican immigrants, and I was born and raised in Anchorage, Alaska. After grad school, I went to South Africa for a few months, and I met a guy from Zimbabwe. After we married, I moved to South Africa, and my first daughter was born there. Over a decade ago, we moved from Cape Town to Charlotte and added a second daughter to our family. My oldest in now in middle school and my youngest is in elementary school.
Your children's book, All the Places We Call Home, explores the concept of identity. Why did you think this topic was important for kids? All the Places We Call Home is a window into an experience many children live. Our world is one where movement across state and country borders is part of the reality for many families—and the children growing up in those families. These children may consider their home to be where they take an afternoon nap. However, they can also recognize their connection to distant places they may rarely visit and people they may rarely see—places and people that contribute to the formation of their unique cultural identity.
I hope that this story will inspire children and caregivers alike to celebrate the vastness within each of us. We are all complex human beings. It matters that we speak to our children about the reality of identity and identity formation because this helps them recognize that vastness within themselves. In turn, they begin to also recognize that vastness within other people.
You call yourself a creator, and clearly have a very strong artistic expression. How has that shown up in your parenting? A home overrun with supplies for creating (knitting needles, endless yarn, watercolors, patterned scissors, blank journals, books with writing prompts…) Endless encouragement to make something, draw something, paint something, bake something, write something, try something, and see what happens. Spontaneous ideas (that, honestly, my children don't always love), and creative solutions to problems.
What are some of your other favorite children's books? Oh, soooooo many, but here are a few recent ones I love that touch on some of the themes I explore in my work:
Where Are You From? | Written by Yamile Saied Méndez and Illustrated by Jaime Kim
The Day You Begin | Written by Jacqueline Woodson and Illustrated by Rafael López
A History of Me | Written by Adrea Theodore and Illustrated by Erin K. Robinson
American Desi | Written by Jyoti Rajan Gopal and Illustrated by Supriya Kelkar
Magnificent Homespun Brown: A Celebration | Written by Samara Cole Doyon and Illustrated by Kaylani Juanita
Hardest part about being a mom? Hmmm, probably finding balance: balance between encouraging my children to try something new and recognizing when they just aren't interested; between activity and rest; between my career and my home life; between giving my girls space to deal with the struggles they may encounter and wanting to swoop in and solve the issue; between offering answers and encouraging them to embrace their questions; between holding on and letting go…
Favorite part about being a mom? The hugs and laughs, the joy and the delight. Listening to my little people recall stories and memories they love. Watching them, day by day and year by year, become the people they were created to be. Honestly, that last one can take my breath away.
Biggest parenting fail to date? I know there have been sooooo many parenting fails, but I'm struggling to think of one right now. I tend to generally—for better or worse—forget those moments after they happen.
I do remember crying in a Target once when I realized that I completely misread some sort of costume my youngest needed for school. But let's be honest, if you're crying in Target, you're probably not crying about what you think you're crying about.
Best parenting advice you ever received? A few months after the birth of my first child, a friend with nearly grown children held my daughter, giving me a rare hands-free moment to sip a cup of tea. She looked over at me and said, "Try to remember what you like to do. They grow up. One day you'll want to remember what you liked to do before they were the only thing you did." At the time, I was finding my way into both motherhood and writing, and her words struck me then and have remained with me over the years. The reminder that parenting is a part of me, a beautiful part of me, but not the only part of me.
Marriage advice for new parents? Extend grace and forgiveness to the other person AND yourself. Plus eat more ice cream…
Parenting support you could not live without? Ummm, can I say CMS? Truly, I'm super grateful for my girls' schools and the teachers they've had—now and in the past. Their teachers have poured such goodness into their lives. Thank you!
Phase you feared your child would never grow out of? The not sleeping through the night thing! Yeah, those days were kind of rough. But the days passed, and it's kind of now a distant, blurry memory that mostly recalls how tiny and snuggly they were (and seems to sideline how tired I was. Haha).
Favorite way to spend an unscheduled day with your kids in Charlotte? Oh, definitely a day at the bookstore! Park Road Books or Main Street Books in Davidson or Shelves Books if they have a pop-up event. Followed by ice cream, of course. My girls joke that I will always say YES if they ask to go to the bookstore. They are so right! But if we just went to a bookstore super recently, I might also opt for the UNCC Botanical Gardens, especially in spring.
Guilty pleasure?If it's food: Ice cream, plus anything from Daphne's Bakery in Mint Hill. If its clothes: cute clothes that feel (not look!) a little bit like pajamas. Gotta be comfortable in this writing life. And books, of course! But I don't feel guilty about that.
You have a whole day to yourself. What do you do? That sounds lovely. OK, a couple of possible things could happen:
If I feel social: I'll take a class (maybe a writing class through CharlotteLit or a SkillPop class), go for a really long walk in a place where I don't usually walk (basically outside of my neighborhood), meet up with a friend for dinner, and maybe see a play.
If I feel like I want to keep to myself: I'll go to the Well of Mercy for a spiritual retreat (even better if I have a whole day plus overnight plus most of the next day).
And then there are the days when I just want to stay home, curl up with my pile of books, and read, read, read.
Favorite Charlotte restaurant? Ummm, just one? I'll list several. So, Optimist Hall is always super fun because there are multiple restaurants rather than just one! (are you seeing a theme that I like choices) And for a nice dinner, I like Santé. I also really love Daphne's Bakery for the sweet fix. I won't name an ice-cream scoop shop because I visit them all.
Favorite place to shop in Charlotte? Oh, I love BraveWorks (formerly Fashion & Compassion) for lovely jewelry and other fun things, plus I love the vision for their work. And lately, I've also been visiting Boutique 42, one of the vendors in the Homestyles Gallery. A great place to find some unique clothing.
What local amenity/retailer/service could you not live without? The Charlotte Mecklenburg Library. They are one of my favorite friends! I love them for books, of course. Sometimes, though, I also need to do research for my writing. They've always been super, super helpful. In addition to all that, they have wonderful programming!