PARENT TO KNOW: Jessica Russell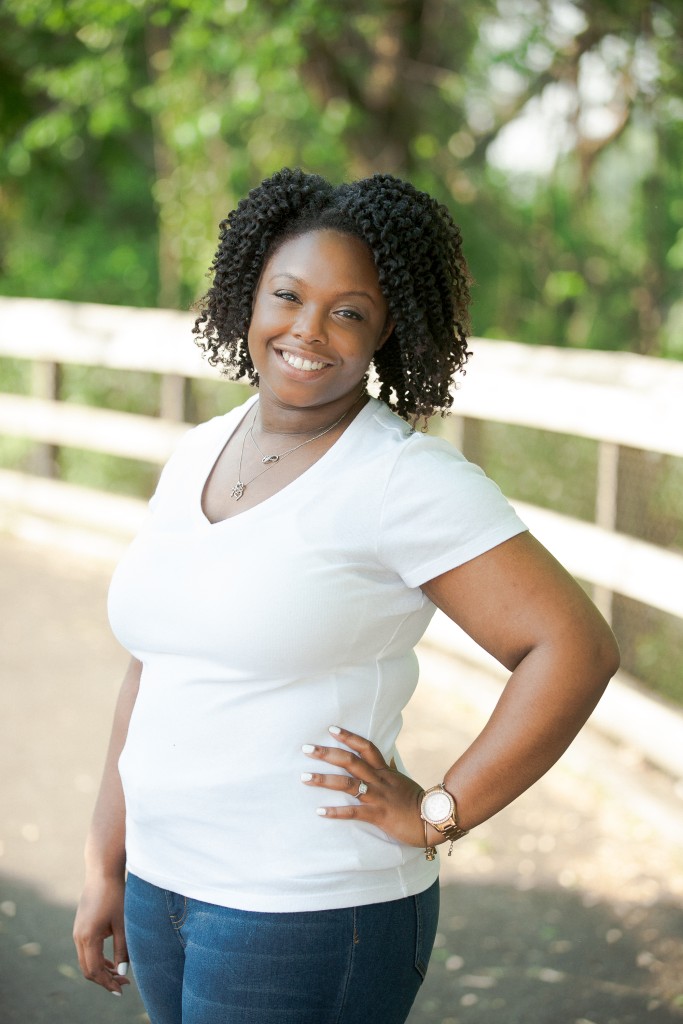 The pandemic's consequences on young people's mental health has been significant. But Jessica Russell, a licensed clinical mental health counselor with Thriveworks, is encouraged to see more kids and teens discussing their mental health as a result.
For the last nine years, she has worked with children and adolescents ranging from 5 to 18 years old seeking assistance with depression, anxiety, trauma, and family therapy. Here, the new mom shares with us some insights on children's mental wellbeing, emotional vocabulary, and being a listening ear.
Tell us about your family. How many children do you have and what are their ages?
My husband and I are the parents of an active 1-year-old boy. After about two years of managing infertility we welcomed our son.  This is our first child, and we are exploring growing our family.
You've worked a lot with children and adolescents. Have you noticed any consistent themes in working with these age groups? 
A few of the common themes I see with children and adolescents are low self-esteem and challenges with communicating their emotions. When working with children and adolescents, behaviors are a form of communication. Once we give them the emotional vocabulary and a safe space to share, a child can truly flourish.
Based on your experience talking with kids and teens, what do you wish more parents knew?
Children are like sponges and can absorb more knowledge than adults tend to recognize at a young age. Children are watching and seeing how their parents are responding to certain situations. We certainly want the best for our children. A series of talks and discussions can only go so far. Modeling really puts into action the phrase "Practice what you preach."
We've heard a lot about the effects the pandemic has had on young people's mental health. What challenges are you seeing as we resume normal life, and how can parents best support their kids through those challenges?
The effects of the pandemic have encouraged young people to be more open about their mental health. Some of the challenges that may have been minimized or "manageable" have heightened, such as anxiety and depression. I encourage parents to be a listening ear for their children and look into the benefits of having their child meet with a mental health professional. As a therapist, I always advocate for children to have a space where they can freely discuss matters that they may not be so open to discussing with family or friends.
Women took a big brunt of the pandemic lifestyle hit. As a mom yourself, how do you practice self-care?
Self-care is something that I am re-exploring as a mother.  I am finding that tending to my basic care needs, such as eating lunch, is pivotal. I am also reaching out to my closest friends more. Despite living in different states, that connection has helped me so much.
Biggest parenting fail?
I would say that finding a routine has been a challenge, specifically with bedtime. Once I feel like we've found the rhythm, everything changes. Parenting is a marathon, and I am learning that each failure is a lesson.
Best parenting advice you ever received?
The best parenting advice I ever received was to establish boundaries. As a first-time mother, I had to find out what worked for me rather than what other people thought would work best. I can appreciate others' perspectives and still make my own decisions.
Favorite way to spend an unscheduled day with your kids in Charlotte? 
My son loves the outdoors, and we try to get him outside as much as possible. We love to ride around the city and surrounding areas to find parks for him.
Favorite place to shop in Charlotte?
Shopping is a bit different as a mother now. I love going to SouthPark to shop and make a day in the city.
Favorite Charlotte restaurant?
I feel like I find a new restaurant in Charlotte at least once a week. I love pasta, and Mama Ricotta's is the place for pasta. My husband and I also enjoyed Seoul Food. The ribs are impeccable! Also, the lobster mac and cheese served at Cuzzo's Cuisine is amazing.
Guilty pleasure?
Reality television, specifically Married at First Sight.
What local amenity/retailer/service could you not live without?
All of the area restaurants have given me a chance to explore new foods. Not to mention, take a break from kitchen duties!
THIS OR THAT?
Day to yourself or day with friends? Day to myself
No more cooking or no more laundry? No more laundry. I find cooking therapeutic.
More sleep or more hours in the day? More hours in the day.
Coffee or cocktails? Coffee.
Cheese or chocolate? Chocolate.
Heels or flats? Flats all day.