LILY BAKES: Blueberry Pancakes
The latest from our resident kid baker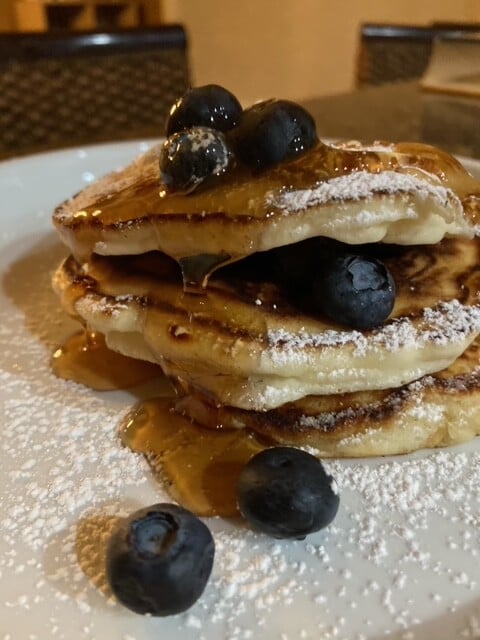 Lily Barnes is our 11-year-old resident kid baker. Each month she shares an original recipe that kids can make at home with their parents, plus a few behind-the-scenes tips and tricks to make your treat extra special. Here is Lily's recipe for Lily's Blueberry Pancakes:
BLUEBERRY PANCAKES
I LOVE pancakes! It is not baked, but it is really delicious! I like to add blueberries to make them fruity and not so basic. It's fun to make with family because everyone can add their favorite toppings to their pancakes. Sometimes I use different fruits, sprinkles, or whipped cream. There are so many options!—Lily
INGREDIENTS
1½ cups all-purpose flour

2½ tablespoons Granulated sugar

1 tablespoon brown sugar

1 teaspoon salt

2 teaspoons baking powder

2 teaspoons baking soda

1 large egg

½ tablespoon vanilla extract

1⅓ cups cold milk

3 tablespoons oil

1 tablespoon melted butter

2 cups blueberries
DIRECTIONS
In a bowl, whisk milk, butter, extract, egg, and oil together.

In a different bowl, combine all dry ingredients.

Slowly add liquid to dry ingredients and whisk well. Let sit for 5 minutes.

Fold in blueberries.

Add butter to a pan on medium heat.

Make pancakes any size, allowing the tops to form bubbles before flipping.

Cook until both sides are golden.

Serve with warm syrup and more fresh blueberries or any topping of your choice.