Is Now the Right Time for a Baby?
How the pandemic has affected family planning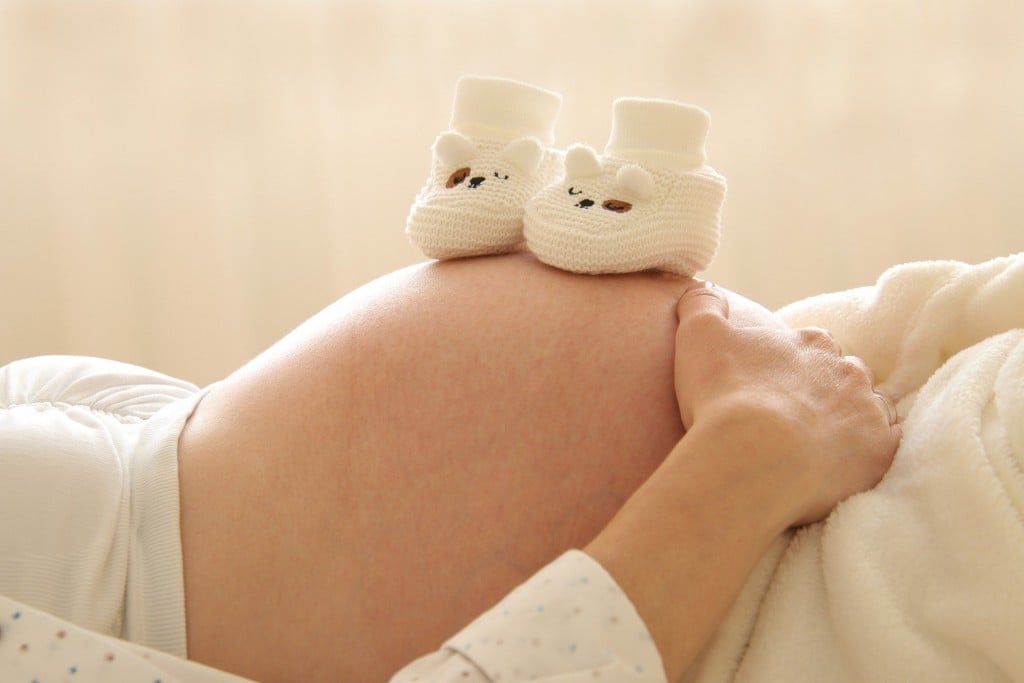 When deciding the right time to have a baby, considerations like maternal age, finances, and ages of other children come into play. For more than a year, the pandemic has given couples even more reason to wonder, "Is now the right time?"
"Many people decided to put their desire to expand their families on hold due to the fear and stress of the all the unknowns," says Dr. Aimee Eyvazzadeh, MD, MPH, a California-based fertility specialist and host of The Egg Whisperer podcast. "It just didn't seem like good time to get pregnant."
Once the vaccine became available and COVID cases were on the decline in most states, many women thought it was safe to try getting pregnant. Then the Delta variant arrived. "The unknowns continued throughout the year," Eyvazzadeh says. "Although I encouraged my patients to get the COVID vaccine before becoming pregnant, many worried about the constantly changing guidelines, the possibility of needing a booster, the emergence of new variants and the vaccine's efficacy against new variants."
Now we're more than 18 months into this pandemic, and biological clocks continue to tick. "I have women coming to me now who are having trouble getting pregnant," Eyvazzadeh explains. "These women wish that they had come to my office sooner and didn't let so much time pass."
So what should you do if you want to have a baby in the next year or two? Dr. Eyvazzadeh weighs in:
Talk to Your Doctor
If you're afraid to go to the doctor's office for fear of catching COVID, remember there are safety protocols in place. Most doctor's offices limit the number of patients in the waiting rooms, require face masks for patients and staff, offer tele-visit options, and pre-screening before in-person appointments. If you still have concerns, call your physician's office to make sure you're comfortable with their safety protocols before you schedule an appointment.
Consider Fertility Testing
Fertility specialists offer a wide range of tests for couples that check hormone levels, genetic markers, and ovulation. Often this can reveal the cause of infertility. "Pre-conception tests empower women and help guide them to make informed decisions about family planning," Eyvazzadeh says. In cases where the cause can't be identified or corrected, your doctor can recommend a course of fertility treatments.
Think Ahead
Many women have put their pregnancy plans on hold, so there may be a backlog. Even if you don't think you want to get pregnant for a few months, schedule an appointment now. "Some fertility specialists have six month long wait lists, and many fertility centers are short-staffed due to COVID, childcare issues, and burnout," Eyvazzadeh explains.
Find Out Hospital Protocols
At the height of the pandemic, many hospitals only allowed patients inside—no visitors or support people. Concerns about not having a partner or loved one in the delivery room made many couples put their reproductive plans on hold. But most hospitals have lifted this ban, so check with your local hospital about current guidelines.
Get Healthy Now
"Many women start taking care of themselves once they become pregnant," Eyvazzadeh says, "but the time to start a healthy lifestyle his months before conception." This includes getting enough sleep, eating a well-balanced, nutrient rich diet, not drinking alcohol or smoking, and minimizing stress.
"Staying healthy during pregnancy is always important, but COVID increases the importance," Eyvazzadeh adds. "The healthcare system is inundated caring for COVID patients. So women need to do all they can to minimize the chance of a high-risk pregnancy or any complications that could put them in the hospital prior to delivery."
Minimize COVID Risk
As of September 29, 2021, the Centers for Disease Control and Prevention (CDC) "strongly recommends COVID-19 vaccination either before or during pregnancy because the benefits of vaccination outweigh known or potential risks." The most recent data shows more than 125,000 laboratory-confirmed COVID-19 cases have been reported in pregnant people, including more than 22,000 hospitalized cases and 161 deaths. According to the CDC, he highest number of COVID-19-related deaths in pregnant people in a single month of the pandemic was reported in August 2021.
In addition to getting vaccinated, Eyvazzadeh encourages her patients to maintain social distance, work from home, wear masks at indoor gatherings, and avoid travel. "I have seen many complications in pregnant women due to COVID, including a higher risk of miscarriage and pre-term deliveries," she says. "I advise my patients to advocate for themselves so they can protect their health and their future babies' health."
RANDI MAZZELLA is a freelance writer specializing in parenting, teen issues, mental health, and wellness. She is a wife and mother of three children. To read more of her work, visit www.randimazella.com. ​