How Parents Can Use Technology to Socialize With Their Kids
'I think any time you can join your kid in a shared hobby is a chance to talk with them about what is going on with their lives'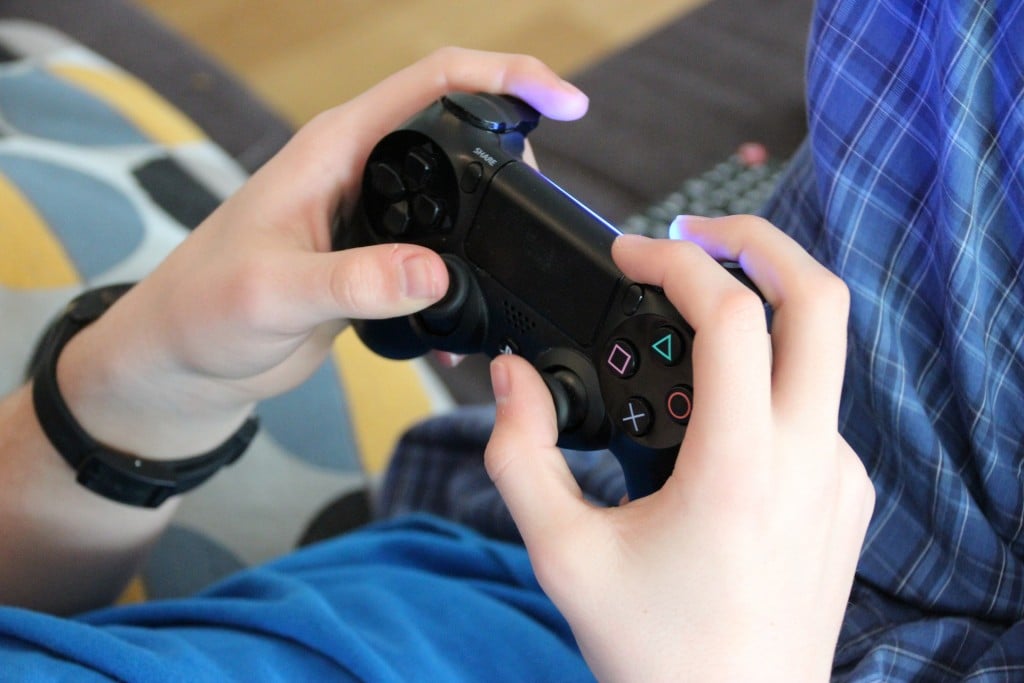 Like many parents, I get frustrated by the time my teenage son spends gaming. I changed my tune during the pandemic, praising video games for keeping my son connected to his peers from a safe distance, but I still worry about too much screen time. I don't want to be a nag, but what other choice do I have?
This might sound crazy, but I joined in. In a May 2020 survey by Activision Blizzard Media, over two-thirds of the 4,000 moms surveyed reported engagement with video games, playing across mobile, tablet, console, and PC. Gamer moms viewed entertainment, including gaming, as an important and positive part of their lives compared to their non-gaming mom counterparts. They are also more likely to feel they can easily relate to their children.
The Benefits of Gaming
Gaming has gotten a bad rap over the years. Time wasting, addictive, and anti-social are some of the ways parents have described the pastime. But this thinking isn't quite right. "Seeing gaming as inherently negative or isolating is antiquated," says Jonathan Stringfield, a sociologist at Activision Blizzard. "Many games are inherently social and are about having a shared experience with friends. Gaming also helps kids to develop their logic, reading and critical thinking skills."
Connecting Through Games
Just as parents can connect with kids through card games or Monopoly, they can connect through video games. "Parents have an opportunity to learn about their child and connect with them by getting involved in the video games they enjoy playing," Stringfield says. "When I ask my kids, 'How was school?' I usually get a one or two-word response. But if they asked them about the video game they are playing, my child is much more animated and has a lot to say."
Moms Got Game
Jennifer Hauer, a senior director of business operations for World of Warcraft, is the mother of a rising college freshman. Hauer found a way to use video games to connect with her child starting around age 6, and the hobby continues to bond them today. "Gaming together as a family was something that had been a part of our lives since he was very small," she says. "William would sit on my lap as I played games online with his dad who was in the other room."
As her son got older, Hauer continued to play video games with her son. In addition to being a fun way to spend time together, she found that it also led them to talk more. "I think any time you can join your kid in a shared hobby is a chance to talk with them about what is going on with their lives," she says. "(His dad and I) have even been invited to join in groups with his friends."
Gaming also lets kids turn the tables on their parents and be the teacher. "My son is now 18 and if I reflect back, gaming was the first thing where he was clearly better than me," Hauer says. "It was a transition in our relationship to get to a place where he was teaching and guiding me."
Get in the Game
If you think gaming is just kids' stuff, think again. "Not only do I stay connected with my son through gaming, but I also connect with my own father," Hauer says. "We always have a Words with Friends game going (or two), and he's 78. Scrabble was a game we played when I was growing up, so this is a natural extension. And we have gamed online with our friends through the pandemic. It has allowed us to stay together and connected with people we wouldn't have been able to see for the last year-plus."
While many parents feel like it is time for a digital detox after a year on house arrest, gaming isn't going anywhere. "It's normal for parents to worry about their kids," Stringfield says. "But with proper limits, gaming can be a valuable part of a children's lives."
So if you want to take a break from the heat this summer, consider asking your child to teach you of their favorite video games. "Don't be afraid to make mistakes," Hauer says. "If you want to improve, watch YouTube videos for tips. Gaming can be as competitive or as relaxed as you want. Most importantly, have fun."
RANDI MAZZELLA is a freelance writer specializing in parenting, teen issues, mental health, and wellness. She is a wife and mother of three children. To read more of her work, visit www.randimazella.com. ​