How To Integrate More Healthy Habits Into Your Routine
Two healthy habits that are easy to add to your regular routine.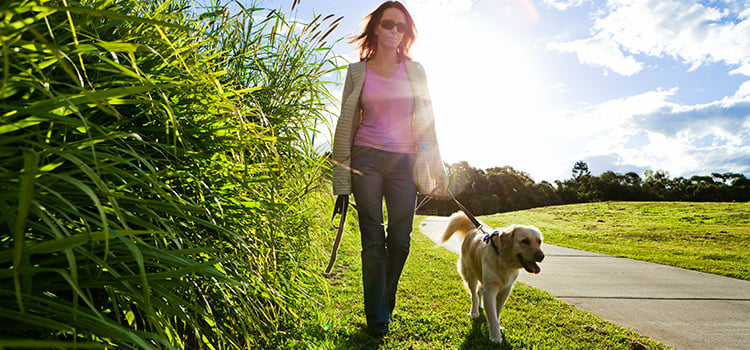 This week I'd like to share two healthy habits that are fairly easy for most people to add to their regular routine.
---
1. Make a habit to walk more often each day.
"My grandmother started walking five miles a day when she was sixty. She's ninety-seven now, and we don't know where the heck she is." – Ellen DeGeneres
Walking can be one of the easiest forms of exercise you can do. It is free, doesn't require extra equipment, and can be done just about anyplace. Walking regularly has been shown to improve your health by helping you lose body fat and improve your heart rate. Those who walk consistently have a better chance at avoiding heart disease, type 2 diabetes, osteoporosis and some cancers.
There are various clubs, venues and strategies you can use to make walking an enjoyable and social part of your lifestyle. You can ask a friend or family member to walk with you. Instead of going out to eat, go for a walk! Set a consistent day and time to meet so you can hold each other accountable.
There are also groups that meet at local parks, shopping malls, and school tracks to walk together. Others meet for hikes in the woods. Local gyms and running or sporting goods stores are good places to ask as well.
---
2. Drink more water.
"Drinking water is like washing out your insides. The water will cleanse the system, fill you up, decrease your caloric load and improve the function of all your tissues." – Kevin R. Stone
Most of us take water for granted when thinking about our health. However, water is truly vital for the human body. It regulates your body temperature, pH levels and electrolyte balance. Water helps your skin stay supple and maintains normal bowl function, preventing constipation.
When your water intake does not equal your output, you can become dehydrated. Since the body relies greatly on water, it is important to replace fluids regularly to compensate for this loss. Try to have a non-sweetened, non-alcoholic beverage every time you eat a meal or snack.
A portion of our fluid intake comes from foods. Food with high water content tends to require more chewing, and is absorbed more slowly by the body, which helps you feel full. Water-rich foods include fruits, vegetables, broth-based soups, oatmeal and beans. Water and water rich foods are also a great substitute for higher calorie beverages, so consuming those aids in weight loss.
---
Questions of the week:
How can you incorporate more walking into your lifestyle?

Do you drink enough water each day? If not, how can you modify your habits to include more water?

What other simple habits have you been able to incorporate into your routine during the Fit Family Challenge?
---
Maureen Carlomagno is the founder of Your Wellness Coach, which offers a variety of work/life balance services to the community. She teaches classes on managing stress, personal health lifestyle assessments, and work life balance seminars. In her free time, she enjoys spending time with family and friends, and participating in local wellness events. Carlomagno is excited to mentor the Howe and Hill Spotlight Families for the Fit Family Challenge.