How Does a Busy Family Make Time for Healthy Living?
Follow these simple tips for success.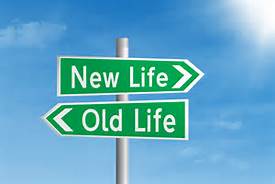 This week I touched base with our spotlight fit family, the Howes. One word to describe this family is "determined." When I first spoke to Jennifer Howe at the beginning of the Charlotte Parent Fit Family Challenge, her hope was that her family would embrace this challenge as a new beginning, but she had her doubts. Jennifer is a busy working mom, and her husband Todd has some job-related travel; and their two kids, Tyler and Molly play various competitive sports throughout the year.
How does a busy family make time for healthy living? The Howe family just does it! What exactly do they do?
They dropped the fast food, they meal plan for healthy dinners.
They grew a garden.
They've tried new foods.
They drink mostly water.
They're making time for exercise.
Best of all, no one is complaining, in fact everyone seems to prefer these new habits. And as a bonus, both Jen and Todd are closer to their healthy weight goals. They make it look easy, but in fact they've had some hardships and medical challenges along the way. I'm amazed with their progress, because those challenges could have derailed their commitment, but instead, it made the Howes even more determined to find a balanced and healthy lifestyle. Well done Howes!
---
Tricia Azra is a registered dietitian nutritionist, and has been practicing nutrition in the North Carolina region for 19 years. Azra is excited to mentor the Howe and Hill Spotlight Families for the Fit Family Challenge.