Holiday Meal Etiquette Tips
Quick tips to handle family holiday opportunities.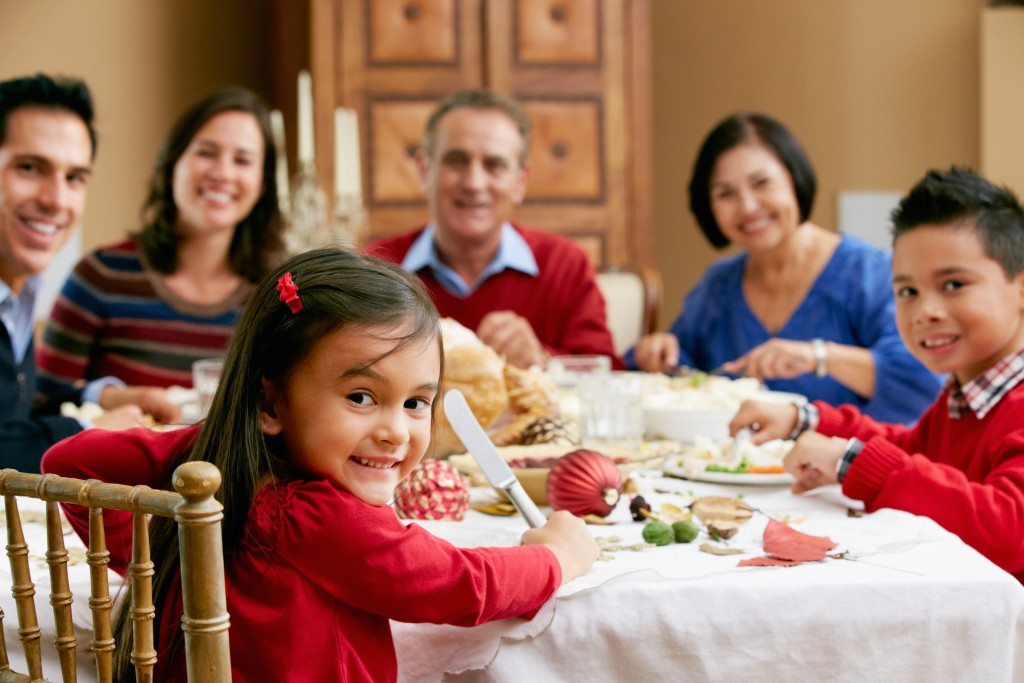 I'm looking forward to hosting my in-laws over Christmas, but I have "heard" that some other families may have "issues" when everyone gets together for a holiday meal. Below are some pointers that you could share with these other families to help ensure stress-free family gatherings.
Picky Eaters
If a guest is a picky eater it's nice to cook something you know they will/can eat, but it's also OK for you to tell them they are welcome to bring their favorite dish to share.
If you're going to someone's house for dinner and one of your family members has food issues, you can tell your host and offer to bring something for him/her to eat so the host doesn't have to worry.
---
Unruly Kids
If you're hosting kids who seem to run wild in your house, set up a special place for them to be entertained. Depending on ages, buy activity books, games and fun things and then rent a holiday movie for the kids to watch together.
If your kids are the problem, share expectations and practice with them ahead of time such as polite greeting skills, proper table manners and what it means to be a polite guest. Set reward and consequences for good/bad behavior as well.
---
Dining Dilemmas
If you're worried your guests will bring their cell phones to the dinner table, put out (or pass around) a basket that has a sign saying something like, "I'm thankful for the family and friends here today so please leave your cell in the basket so we can be present with one another."
If you have family members whom you know should not sit next to each other, make place cards and put them on the table beforehand.If you're worried that there won't be much conversation, or if the conversation will get "heated", buy or create some "Table Topics" or conversation cards that pose questions of guests. I get my kids to create some and place them on the table. They are questions like, "If you could go anywhere, where would it be and why?" Have everyone answer each question. It's fun and you really get to know more about everyone.
---
​
If you are having a full meal, you can go for the full place setting, but you can also minimize the setting to suit your family's style. Key things to remember, forks to the left of plate, spoons and knife to the right, bread and butter plate at top left and glasses to top right.
Photo courtesy of Pacific Party Canopies
---
Lazy Guests
If you're hosting and you'd like help, don't feel bad about asking your guests to do certain things for you like setting the table, taking out the garbage and pouring drinks.
If you're a guest in someone's home, be sure to offer to bring food and/or drinks, and then to help once you're there.
---
Have 5th, 6th or 7th Graders? Want them to have nice manners and confident social skills? Click HERE for information on "Impressions: The Modern Cotillion for a New Generation." Class is filling up quickly for this winter modern cotillion in the Lake Norman area.