Holiday Gifts That Last All Year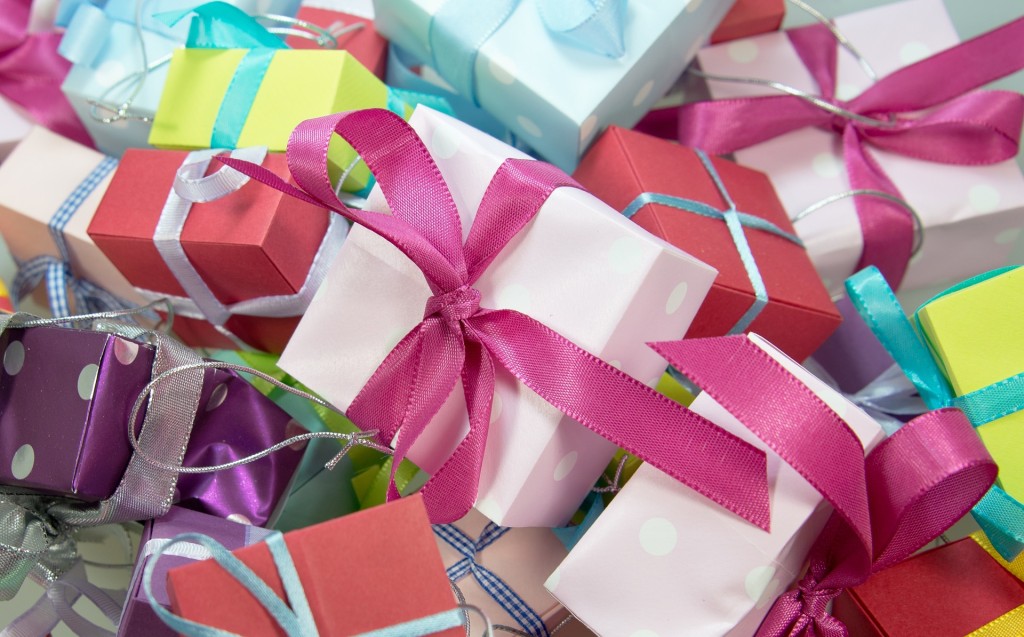 Last November, when I asked my sister-in-law for gift ideas for my nieces and nephew, she was stumped. My 9-year-old nephew had a few items on his list for me to choose from, but my twin 6-year-old nieces weren't asking for anything specific.
Rather than add to the slew of wrapped gifts they would receive for the holidays, my sister-in-law suggested a subscription kit. I wound up buying one that both girls have enjoyed all year. They look forward to receiving their surprise in the mail each month.
Here are some great subscription kits for kids based on their interests:
For Bakers: Baketivity is the subscription service I purchased for my nieces.
Each kit has an easy-to-follow recipe, pre-measured ingredients (all you need to add is eggs and oil), and some activities to do while you wait for your treats to bake. It's been a great rainy day activity for my nieces. I love getting photos of their creations (although I wish I lived a little closer so I could indulge in some of the sweet treats they have made with their kits.)
For Chefs: Raddish Kids offers a cooking subscription, a baking subscription, and a global food option. Each kit includes three recipes, a cooking tool, an apron patch, and activity cards. The kit does not have actual ingredients, which allows kid chefs to cook on their own schedules (and no food goes bad.) The shopping list is emailed each month before the kit arrives. Raddish also offers a baking subscription as a global food option.
For Adventurous Eaters: Although not specifically geared toward children, Universal Yums is a fun way to introduce kids to foods and cultures all over the globe. I bought Universal Yums for my adult daughter as a holiday gift in 2020. An avid traveler, the pandemic put her dreams of going to Europe on hold. She enjoyed getting a taste of what awaited her once traveling was safe again.
For Readers: Owl Crate subscriptions are ideal for ages 14+ (There is also Owl Crate Jr. for ages 8-12). Bookoroo has several monthly kits, from board books for beginners and more advanced options, perfect for middle schoolers. Each kit contains a YA hardcover novel signed by the author, a letter from the author, a collectible enamel pin, a monthly magazine, and some other bookish goodies. The Just Like Me Box curates books with characters of color. The child gets two to three age-appropriate books in each kit that promote self-love and self-discovery.
For Crafters: Pipsticks is a fun gift idea for sticker lovers. They offer a Classic Club as well as a less expensive Petite Club. Each comes with several sheets of stickers, a postcard, and an activity book. For older kids, Doodle Crate from KiwiCo offers craft kids to foster creativity and self-confidence. Monthly projects range from making your own soap to creating a felt succulent garden. Supplies and instructions for each project are provided.
For the Traveler: Little Passports has several clubs designed to take kids from 3 years and older on a range of adventures. Part play and part learning, these kits teach kids about geography and new places with activities, art projects, and even souvenirs from their "travels" in the USA and around the world.
For the Science Lover: MEL Science is great for fostering a love of science with safe, hands-on experiments kids can do at home. Kits are available for kids as young as 5 and range from coding to chemistry to medicine.
When you do a subscription, be sure to check the fine print. Most have options of one month, three months, six months, or a full year. However, many subscriptions ask for a credit card to purchase and automatically renew. While most websites stress customers can "cancel at any time," it's on you to remember to cancel on time or risk being billed again for another cycle.
Finally, if you like the idea of a monthly subscription service but are reluctant to use a company, you can get creative yourself! Make a do-it-yourself subscription by picking a theme and then shopping for supplies. By doing it yourself, you control the items included in the kit and get to select the date the package gets shipped. Just be sure to put a reminder on your calendar to send the box each month. Whether through a service or DIY, a monthly subscription lets your little loved one know you are thinking about them all year round.