Hispanic Heritage Month Reads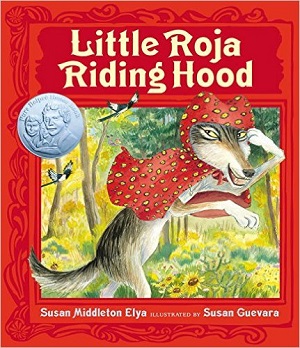 Did you know that September 15th– October 15th is Hispanic Heritage Month? Take some time to read a book that celebrates Hispanic culture from these notable children's authors. From silly picture books to moving historical accounts of famous Latinos, these stories are sure to inspire your child to fall in love with their heritage or help them better understand the vibrant culture of many of their classmates and friends.
Preschool – Early Elementary School
By Susan Middleton Elya
Sharing simple stories about daily happenings, Elya intersperses English and Spanish words seamlessly throughout her stories. Kids will enjoy the universal theme of being out on errands and suddenly needing to use the bathroom in "Oh No, Gotta Go!" She gives a 21st century update to the classics Red Riding Hood and Goldilocks and the Three Bears in "Little Roja Riding Hood" and "Rubio and the Three Osos." Her books provide a glossary of Spanish words for non Spanish speaking readers to consult.
3rd – 5th graders
By Duncan Tonatiuh
Award winning Author/Illustrator Tonatiuh teaches readers about famous Mexicans in his nonfiction books "Funny Bones: Posada and His Day of the Dead Calaveras," "Diego Rivera: His World and Ours" and "Separate Is Never Equal: Sylvia Mendez and Her Family's Fight for Desegregation." His books are relatable, fun and memorably illustrated.
Preteens – Young Adults
Pam Muñoz Ryan-
Ryan's novels share the accounts of characters whose internal strength helps them overcome their harsh circumstances. "Esperanza Rising" tells the tale of a displaced Mexican family who become farm workers in California during the 1920s. She gives a fictional account of the life of famous Chilean poet Pablo Neruda in her award winning novel "The Dreamer."
Emily Long is a Children's Librarian at Charlotte Mecklenburg Library.