Healthy Ways to Lose Track of Time During the Summer
Discover screen-free activities that will help to embrace the summertime.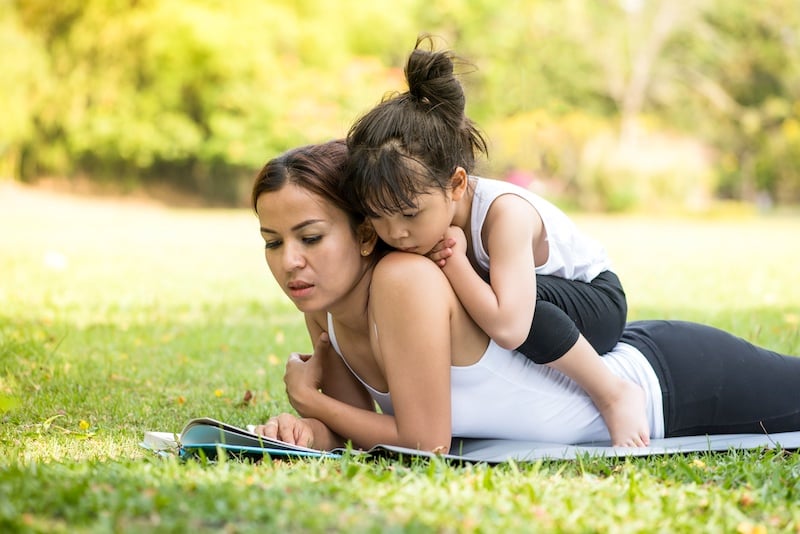 Knowing how to decompress, daydream and play are just as important to your child's brain development as it is to focus, memorize and perform.
During the summer, your child's schedule can quickly fill up with structured activities and social events. When they come home, they often turn to a screen, whether it's a video game or social media to unwind from the day. This pattern of "busy" followed by "zone-out" can make it difficult for children to find the value in quality free time.
Summer is the perfect opportunity to rediscover the joys of unstructured play, exploration and stillness that come from screen-free activities. Here are some ways for you and your child to embrace the joys of losing track of time:
1. Listen to an album. Have your child share an album from one of their favorite bands one week and the next, share one of your childhood favorite albums.
2. Put together a 500-piece puzzle. Have your child choose an image that relates to their interests so there's a catalyst for fun and easy conversations while putting it together.
3. Prepare a meal. Forget the list and carve out extra time to explore the grocery store. Each family member picks out their three favorite items. Then plan and create a cohesive meal using all of the ingredients.
4. Outdoor adventure. Print out three pictures of different nearby parks, waterfalls or trails. Let your child choose the image that most appeals, and that will be the destination.
5. Make art. Gather art supplies, found objects, and family photos to create a piece of art. Focus on the process and having fun, mistakes and imperfections are allowed.
6. Watch a movie. Yes, a movie is a screen however everyone watching must leave their phone and laptop in a separate room so that the movie is the sole focus.
7. Read. Visit the library or bookstore and have your child pick out any book of their choice. Comic books count! Create a comfortable phone-free reading zone in your home or backyard for everyone to use weekly or daily.
8. Phone-free car ride. On your next road trip, use a physical map or printed directions and have your kids help navigate. Designate an hour of phone-free driving and see what conversations or quality silence unfold. Listen to a podcast, audiobook or a favorite album.
9. Try a new activity. Parents are so often in the role of expert that it can be refreshing for your child to see you learn something new. Check the Charlotte Parent calendar for classes, events, performances and sporting events.
10. Backyard campfire. S'mores, songs, stories and stars … enough said!
Here's to savoring summertime!