Healthy Family Meals for the New Year
How to make dinner for your family without feeling like a short order cook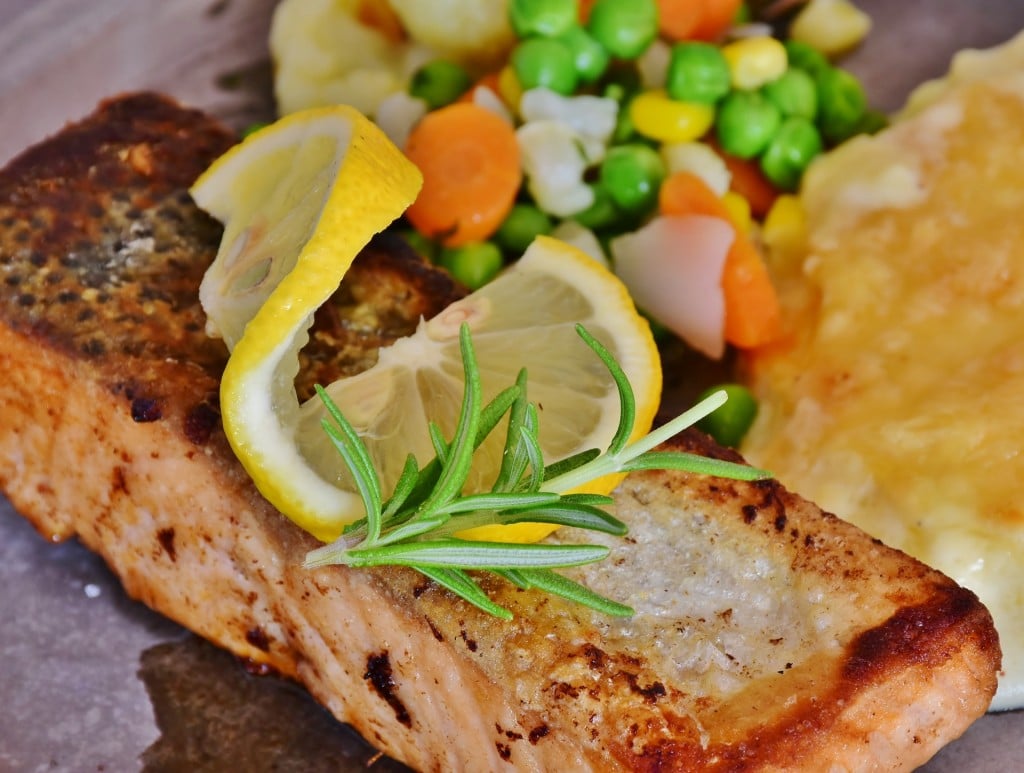 When I was a kid, my mom made one dinner that catered primarily to my father's palate. Unless it was a special occasion, my mom didn't ask my brothers and me what we were in the mood to eat, and we rarely ordered food from a restaurant. If I didn't like what she made, I complained silently to myself and begrudgingly ate what she had served. If I was still hungry, I might grab a snack later.
Today many parents don't believe in a "one size fits all" meal mentality. But that doesn't mean we want to spend hours in the kitchen making different meals for each family member, especially on busy weekend nights.
Is it possible to make one meal for dinner to satisfy the whole family? According to Liz Josefsberg, wellness and nutrition coach and author of the book Target 100, the answer is yes. "With some planning and creativity," she says, "parents can make one meal for dinner that everyone in the family can enjoy." Here are some tips to please everyone at your table.
Get Organized
Busy parents know that feeling well of walking into the house at 6 p.m. after a long day of work or a busy day of carpooling to the inevitable cry of, "What's for dinner?" The key to lowering the stress (and the Door Dash bill) is planning. Devote some time on Sundays to planning your weekly dinner menu. 
Recognize That Everyone Has Different Nutritional Needs
Parents may feel torn about whether they should cater to the needs of picky eaters and make separate meals for everyone. Josefsberg believes that it is less about giving in and more about understanding that everyone doesn't have the exact caloric needs. "My teenage son, who is trying to build muscle, needs to eat differently than I do in my 50s with a slower metabolism," Josefsberg says. "And when my younger son decided to be a vegetarian, I wanted to honor his commitment and make meals that supported his decision."
Pick One Base
To accommodate the needs of all family members without having to make multiple meals, start with one common base. "If you make barbecue slow-cooked chicken in the crockpot, it can be served over rice for some family members and with a side salad for others," Josefsberg says. "I like to cook two pounds of ground beef on Sunday. One night I'll add it to red sauce and serve it with pasta for my husband and kids and over spaghetti squash for me. Another night I will use that same beef for tacos."
 Prep
Just because you need to put dinner on the table every night doesn't mean you need to cook every night. Josefsberg suggests picking a few days of the week to do your meal prep. "If you prepare a protein base, a box of pasta, and cut up vegetables early in the week, you have all the ingredients ready to go to put a quick weeknight meal together."
 Keep Offering New Foods
Don't get discouraged from cooking new foods, even if your kids are picky. "We especially want to continue offering fruits and vegetables which are so nutritional but may be an acquired taste. For adults, make steamed green beans," Josefsberg says. "But then add a little salt and butter to the kids' serving to cater to their more finicky palates." Encourage your child to try new foods and give it a few tries before deciding they don't like something. But don't make them feel guilty if they don't clean their plates. "We want to help children to develop a healthy relationship with food."
Be Creative
Sometimes it's all in the presentation. If my teenage son asks, "What's for dinner?" and I reply, "Chicken," I'm guaranteed to hear him moan, "Ugh, chicken again!" But if I say, "We're having Mexican tonight," I'll get a more enthusiastic response. I can take the same grilled chicken I crave and serve it alongside tortillas, salsa, and guacamole to give him a fun fajita night.
Invite More Cooks to the Kitchen
If you have trouble coming up with what to make for dinner, ask your kids for ideas. Ask them to accompany you to the grocery store and help you plan a weekly menu. "There is so much inspiration online, especially on TikTok," Josefsberg says. Little kids can help with dinner prep, and older kids can take a more active role in the kitchen. During the pandemic, my teens saw Gigi Hadid's Vodka Pasta on TikTok and wanted to try it. I bought all the ingredients and then let them take over the kitchen duty that night. It was a win-win; they loved dinner and I got a night off from cooking.
RANDI MAZZELLA is a freelance writer specializing in parenting, teen issues, mental health, and wellness. She is a wife and mother of three children. To read more of her work, visit www.randimazella.com. ​