GUIDE: Upcoming Events at the Charlotte Motor Speedway
Clear your calendar for high octane adventures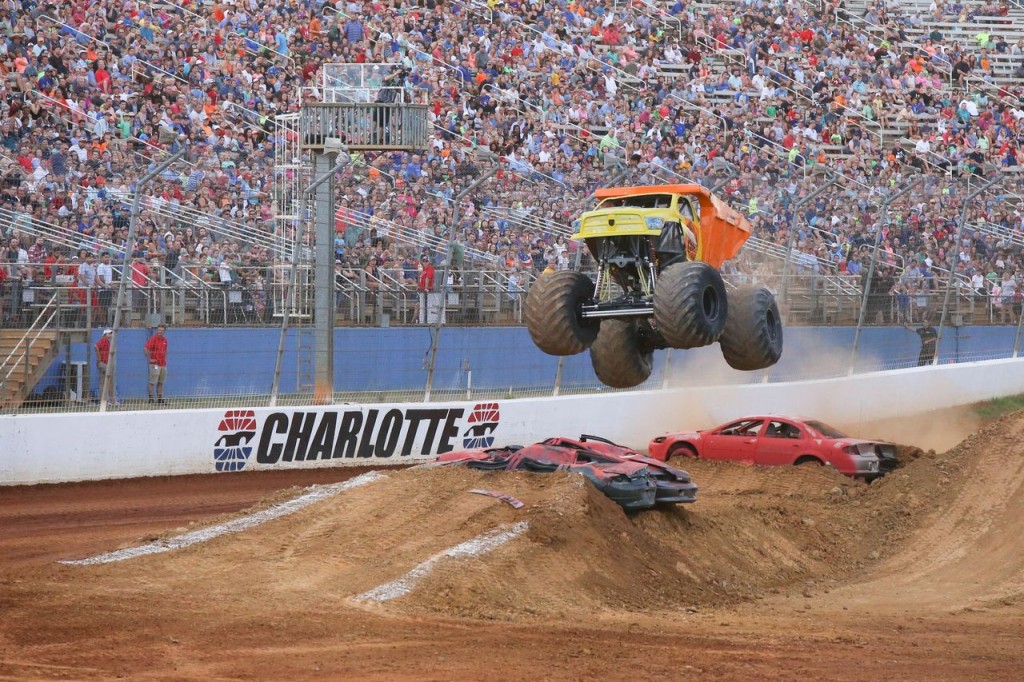 Kick summer into high gear and keep the thrills coming at the Charlotte Motor Speedway! From fast track action at the Memorial Day Coca-Cola 600 to the classic rock tunes from ZZ Top, and lots of car crushing, dirt flying action in between – you and the family can find your nonstop adventure ride here. There are several RV parks and campgrounds in and around the speedway, so pick a good spot and settle in for a quick vacation close to home.
Most events required mobile tickets purchased in advance and usually sell out quickly so make your plans today!
Date: Saturday, July 17 and Sunday, July 18, 2021
What to Watch: Head to the Dirt Track for the scorching hot Carolina Sizzler event. If it roars on wheels you can find it here with competitors representing the American Dirt Racing Association (ADRA), Super Late Models, American All-Star Series, Topless Outlaw Dirt Racing Series, Red Clay Series, Mid-East Modifieds & Street Stocks and 4WD/4-cylinder cars.
Tickets: Click here for tickets.
Pro Tip: Kids tickets for ages 5-12 start at only $15 (not counting taxes or fees).
Date: Wednesday, July 28, 2021
What to Watch: Nobody wears beards, hats and cool shades better than Rock and Roll Hall of Fame inductees ZZ Top. Best known as "That Little Ol' Band From Texas," come hear your favorite tunes and some new hits from one of the longest-running major rock bands in music history.
Tickets: Tickets are sold in pod seating configuration in quantities of 4 to 6. A limited amount of General Admission lawn tickets are available, which may be purchased in any quantity.
Pro Tip: Gates open at 6 p.m. and the show starts at 7 p.m.
Date: Saturday, August 14, 2021
What to Watch: They are big and bad and ready to demolish anything in their way. Head to the Dirt Track to watch these 2,000 horsepower machines crush metal and make sparks fly. This diabolical outdoor course is a fan favorite!
Tickets: Click here for ticket information.
Pro Tip: Gates open at 4 p.m., but if you want to enjoy the rides, slides, bounce houses, autograph sessions, food and souvenirs early, bring school supplies to donate and get in at 3:30 p.m. Opening Ceremonies begin at 6:45 p.m.
Go big or go home with these cool events at the Charlotte Motor Speedway.