GUIDE: Date Night With Your Tween in Charlotte
Options across the city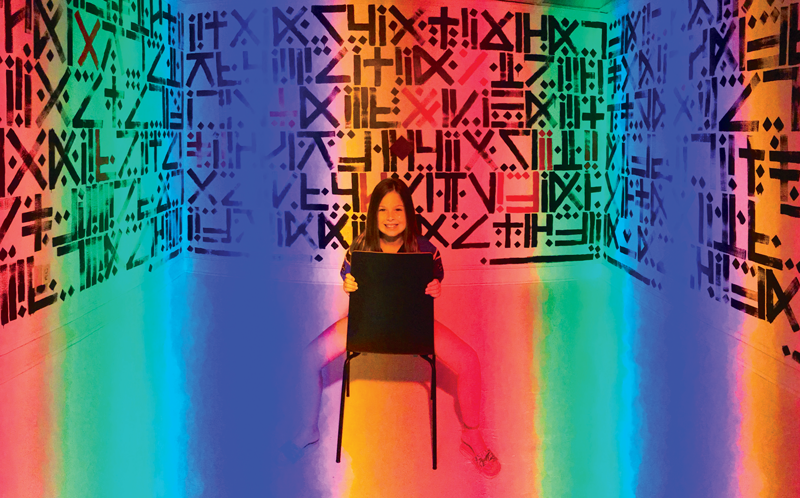 There's something about the tween stage of development that can make parents sigh, roll their eyes and wish for the days of diapering, but with some adjustment on perspective, these years can be a great opportunity to build your relationship with your burgeoning young adult.
Phyllis Fagell, a school counselor, psychotherapist and author of "Middle School Matters: The 10 Key Skills Kids Need to Thrive in Middle School and Beyond – and How Parents Can Help," argues that while this stage may be messy, it's also magical. Rather than taking a step back, parents need to be more available in order to help their children through early adolescence.
One way to be more available is to schedule a "date night" with your tween. Date nights are an opportunity to set aside the distractions of life and spend time connecting with one another. Not only do they provide an opening for the child to better know the parent, but they create chances for the parent to get deeper insight into the child, including hopes, dreams, fears, friendships and maybe even crushes. After all, change happens in the blink of an eye, so spending focused time together can reveal transformation and development that may have gone unnoticed.
Need ideas? Here are a few of our suggestions for a parent-tween dates specific to the Charlotte region:
Get immersed in art. Portal CLT located on Tryon Street in uptown Charlotte offers the opportunity to get lost inside the world of art. This unique art experience encourages people not to just view, but to become part of the art installments. The optical illusions and interactive displays encourage visitors to be hands-on and Instagram-ready. It's sure to spark conversation, laughter and plenty of fun photo opportunities.
Pedal to sweet memories. The Charlotte region boasts a network of greenways. Find one near you to hike or bike. Then map out stops to restaurants, doughnut shops or ice cream parlors near the paths. For instance, hop on the Little Sugar Creek Greenway near uptown and wander your way to Duck Donuts. Or, continue into uptown and enjoy a drink and dessert at Amelie's French Bakery & Cafe, located on College Street.
Blow it off. Enjoy a hands-on art experience with glass blowing at Hot Glass Alley in NoDa. The studio offers make-your-own evenings where you are guided through the process of making a glass creation of your choosing, such as an ornament, paperweight, glass or bowl. They also host demo nights when you can watch master blowers make impressive glass creations.
Make a day of it. Why limit one-on-one time to only evening hours? Spend a day at the U.S. National Whitewater Center. Make lasting memories while rafting, kayaking, paddleboarding, climbing, ziplining and more. With food on site, it's easy to stay all day.
Practice the art of competition. Spend an evening bowling, golfing, roller skating or the like. If your family enjoys watching sports more than participating in them, take in a Panthers, Hornets, Checkers or Knights game. Consider checking out one of the lesser-known spectator sports, such as roller derby, lacrosse or women's football.
Spend free time in nature. Dates don't need to be expensive. Explore the UNC Charlotte botanical gardens and greenhouse for free. The two outdoor gardens and indoor greenhouse are open to the public at no cost (though donations are appreciated). Depending on the season, you can see orchids, azaleas, camellias and more in full bloom, along with the rare titan arum (a.k.a. corpse flower).
Lock-up group time. While one-on-one time is important, making memories with a group of friends is also essential, especially to your tween. Try an escape room experience with other parent friends and tweens. Locations, such as Masterpiece Escapes in Indian Trail, welcome ages 12 and older, and Escape Tactics in Charlotte welcomes ages 10 and older.
Watch a (defiant) love story. Take a more traditional date night approach with dinner and a show. In late October, Charlotte Ballet presents Leonce and Lena, a 19th-century satirical romantic comedy that is described as more Tim Burton than Disney. It is sure to be a night to remember and may spark conversation for the ride home.
Stay in. Carve out some quiet, one-on-one time at home. Make dinner together, watch a movie, roast s'mores around a backyard fire pit or play some driveway basketball.
In a city like Charlotte, there are plenty of opportunities and experiences that can allow you to connect with your child. One key to a rich, memorable experience is to listen to your child and gather his or her input before making plans. For instance, your daughter may have loved princesses as a 2-year-old, but now sports are more her thing, so plan accordingly. Or, if you'd rather surprise him with an activity, then be sure to let him surprise you by planning the next adventure.
Take the time today to schedule a few date nights for the months ahead. Lean in while you can and grow your relationship with your tween. After all, the memories you make now have the potential to last a lifetime.
Meagan Church a freelance writer. She lives in Charlotte with her high school sweetheart, three children and a plethora of pets. Connect with her on Instagram, Facebook and Twitter @mchurchwriter, or visit her website meaganchurch.com.
---