GUIDE: Christmas Light Displays in Charlotte
From free, family-made efforts to professional experiences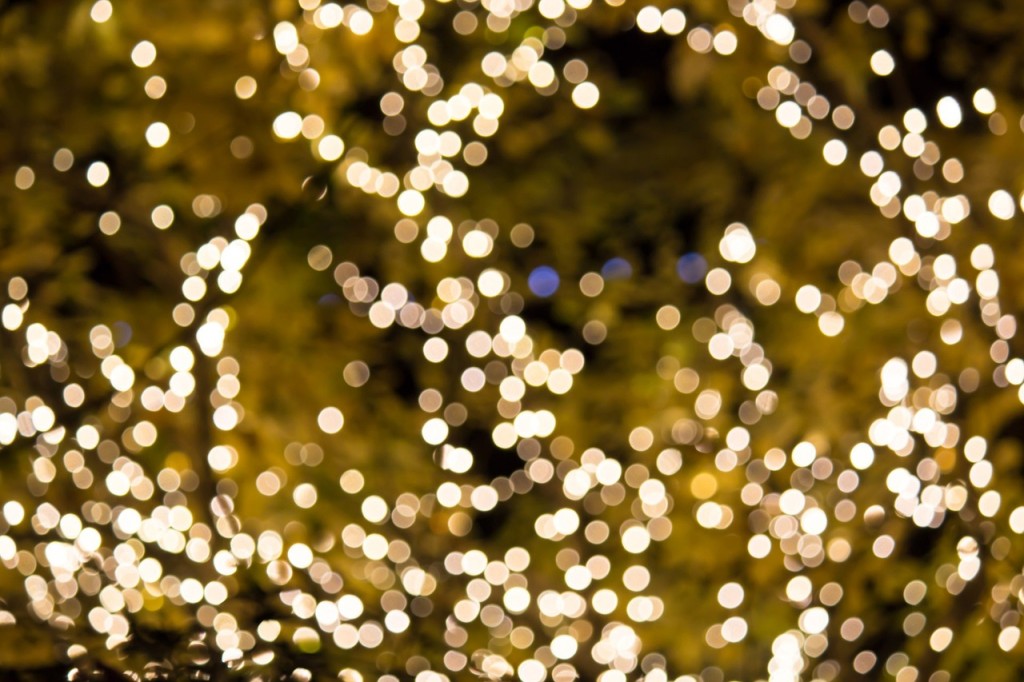 Free Light Displays by Families
Harbin Family Christmas Lights
10223 Summer House Ct.2
Dec. 1-31
Donations go to Make-A-Wish Central & Western Carolina
Queen Family Christmas
3943 Black Sycamore Dr.
Nov. 23-Dec. 25
Benefits Charlotte Rescue Mission and Bethany's Butterflies.
Hillside Holiday Hunger Drive Through
Hillside Avenue
Dec. 1-31
Benefits Loaves & Fishes/Friendship Trays.
Arndt Christmas Lights
14904 Carbert Ln., Huntersville
Dec. 1- Dec. 31, 5:30 p.m.-9 p.m. nightly
Fantetti Light Show
263 Palaside Dr., Concord
Nov. 27-Dec. 25, starting at 6 p.m.
Donations go to charity chosen by family.

Lights on Indian Beech
9592 Indian Beech Ave., Concord
6:00 p.m.-9:30 p.m., Sun-Thur; 6:00 p.m.-10:00 p.m., Fri-Sat
Tune to 87.9 FM for accompanying Christmas music

Hard Family Christmas Lights
1641 Shadow Creek St., Concord
Nov. 27-Jan. 1; 5:30 p.m.-10 p.m. nightly, "with longer hours on the weekends." Tune to 91.5 FM for accompanying Christmas music
Christian Family Lights
565 Keystone Court NW, Concord
Nov. 25-Dec 31, starting at 5:30 p.m.
Tune to 93.9 for accompanying music.

Zimnowski Light Show
15419 Hugh Mcauley Rd., Huntersville
Nov. 24-Dec. 31, 6-10 p.m. nightly.
Tune to 101.3 FM for accompanying Christmas tunes.
Jones Family Holiday Lights
12623 Hollyhock Lane Huntersville
Drive by or park on nearby Riverwillow Drive and go through the walking trail to see the full display, including a penguin ice hockey rink!
Lights on 13th Street
319 W. 13th St., Newton
Nov. 19-January 2; 6 p.m.-11 p.m. nightly
Donations go toward Eastern Catawba Cooperative Christian Ministry. "We will have theme nights this year as follows:
Monday is 80s night 6-10pm
Tuesday is Anything goes 6-10
Wednesday is Disney and Starwars 6-10
Thursday is Transiberian Orchestra night 6-10
Friday is Kids classics Christmas 6-11
Saturday and Sunday is Christmas music 6-11Each night will have unique music so please visit often to experience everything we have to offer."
Please only park on the far side of the street opposite the traffic cones to allow traffic to pass.
Tune to 93.9FM or you can listen to our speakers."
---


Corporate, Paid, or Town-Sponsored Light Displays
Carolina Holiday Light Spectacular
Ballantyne's Backyard
Dec. 12-31, 5 p.m.-10 p.m.
This event at Ballantyne's Backyard features massive snow globes, holiday scenes, light displays, an Alpine Avalanche Snow Tube Slide, hundreds of decorated trees, retail, and much more. On weekends, you'll find live performers (and Santa, too). More info at link above.
Speedway Christmas
5555 Concord Pkwy. S., Concord
Nov. 18-Jan. 8
Cost: $30-$140, depending on day and vehicle size
More info at link above.

Holidays at the Garden at Daniel Stowe Botanical Garden
6500 South New Hope Rd., Belmont
Nov. 25-Dec. 31, 5 p.m.-9 p.m.
Cost: $10-$20
More info at link above.

Tanglewood Festival of Lights
4061 Clemmons Rd., Clemmons
Nov. 11-Jan. 1; 6 p.m.-11 p.m.
$20-23 per vehicle
More info at link above.

Christmas Town USA
McAdenville, N.C.
Dec. 1-26; 5:30 p.m.-10 p.m.
More info at link above.
Lights at Whitewater Center
Whitewater Center
Mid November – Mid February
Light the Knights Festival
Truist Field
Ticketed event dates occur between November 23 – January 6
Tickets start at $10 for admission; season passes available, ice skating and snow tubing for additional charge