GO. PLAY. SEE.: 4 Fun Things to Experience in Charlotte This Month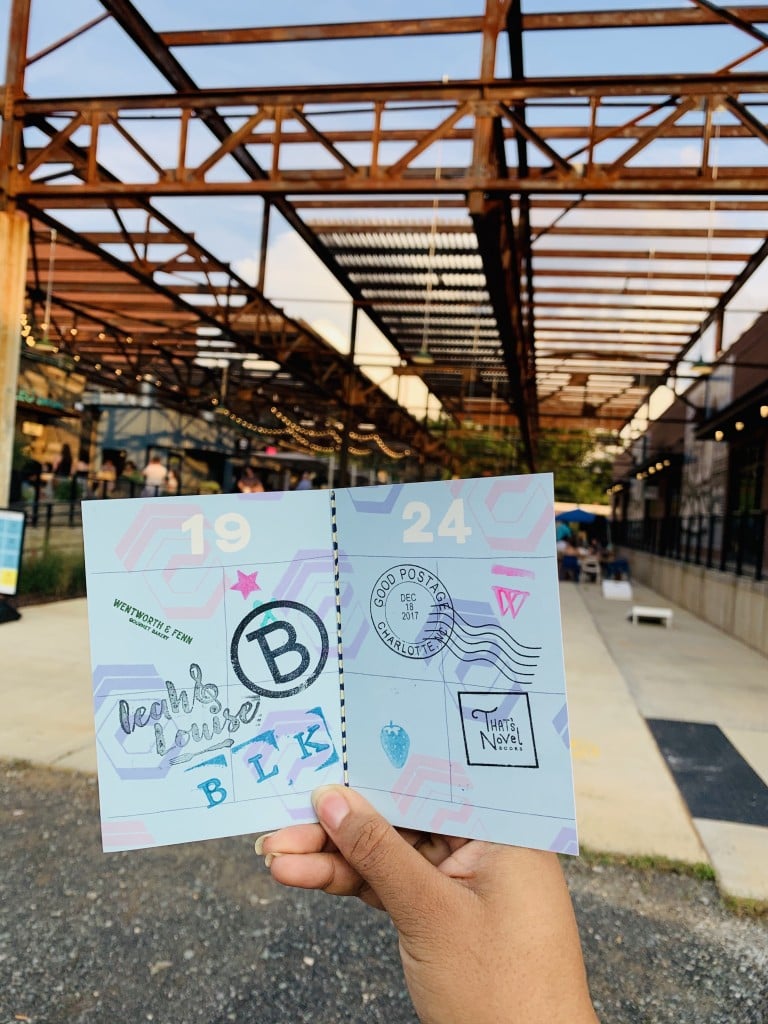 TAKE THE CAMP PASSPORT CHALLENGE
Camp North End will host a Valentine's-themed Camp Passport challenge February 1-28. Pick up a Camp Passport from any of the 16 participating businesses; if you purchase an item from eight of them throughout the month, you can redeem it for limited edition branded Camp North End swag. Participating vendors include Babe & Butcher, BLKMRKT, Black Moth Bars, Bleu Barn, Dupp & Swat, Free Range Brewing, Good Postage, Grow: a plant shop, HEX Coffee Roasters, La Caseta, Lokal by Hygge, MacFly Fresh Co., Plant Joy, Popbar, Wentworth & Fenn and Windy O'Connor Art & Home. Wentworth & Fenn will feature a special Valentine's menu, and Good Postage will be bringing back another rendition of its Guided Paintalong event. Find additional event details at camp.nc.
CHECK OUT MOLI
Charlotte Mecklenburg Library recently celebrated the arrival of MoLi, (pronounced "Molly"), their new Mobile Library. The 33-foot-long vehicle has a wheelchair lift for accessibility, a side awning for outdoor programming, eight public-use Chromebooks, and the capacity to hold up to 2,400 physical materials including books, audiobooks, magazines, CDs, and DVDs. Services will be available on a three-week rotating schedule, which is available on the Library website.
HEAD TO THE MINT
Visit the Mint Museum Uptown to see the new installation Craft in the Laboratory: The Science of Making Things, which opens February 12. Learn how artists use science, technology, engineering, and math play in craft and design. The installation includes 100 works and videos of makers showing and describing their processes. Objects are organized by material and subject throughout the galleries, including precious metals, ceramics, textiles, glass, polymers, wood, and steel. Museum admission is free on opening weekend, February 12-13. Visit mintmuseum.org for more information.
GET YOUR FRENCH FRY FIX
Treat the kids to lunch or dinner at What The Fries, which has added three $6 kid's meals to the menu. Children 12 and under can order Chicken Tenders, Cheesy Quesadillas, or a Cheesy Burger Mini Loaded Fry. Parents can enjoy the new Crab Rangoon Fries, which are back on the menu after a recent appearance on the "Retro Remix" episode of Food Paradise. What The Fries, located at 10707 Park Road, Suite F, is open 11 a.m.-5 p.m. Tuesday-Wednesday and 11 a.m.-9 p.m. Thursday-Saturday.