Family Day Trips for Charlotteans to Cap Off the Summer
All are within two hours of the city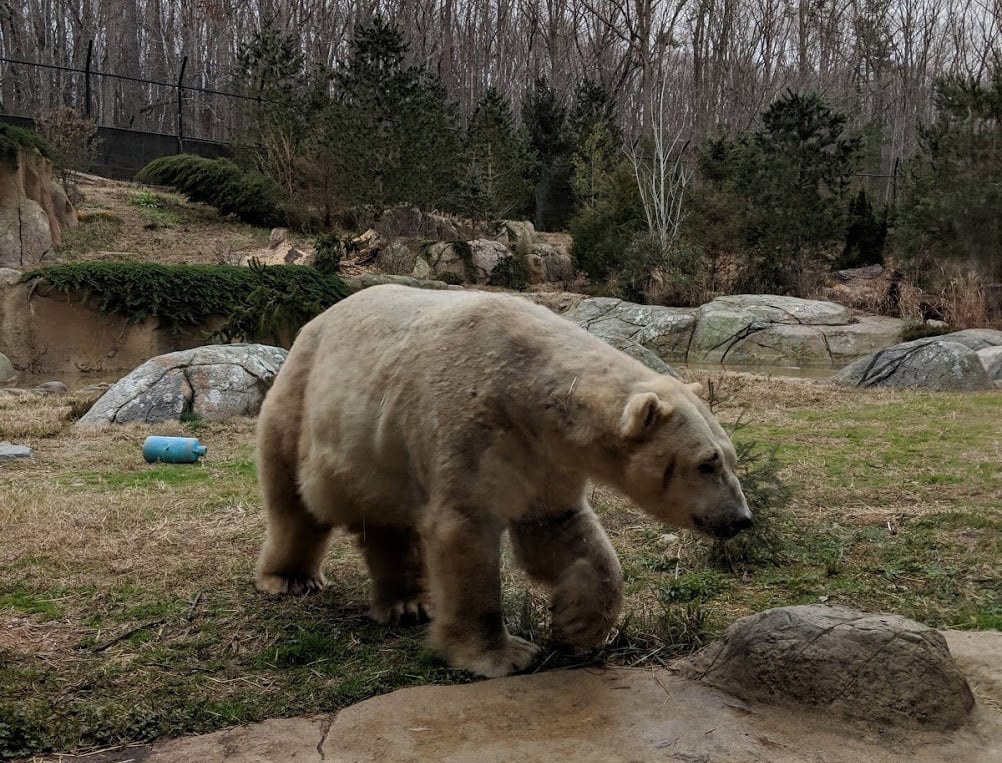 Want to savor the final days of summer break with your kids? Pack the car and the cooler for a day of fun. Here are 8 family-friendly options, all about two hours or less from Charlotte.
Enter the world's largest natural habitat zoo through its North American Entrance, and stroll through to the end at Junction Plaza before taking the return tram.
Please note that indoor habitats, indoor dining areas, seasonal attractions, education smart carts, Kidzone, playgrounds, Keeper Talks and animal feeding times, and tram services in Africa are currently suspended. The North Carolina Zoo does not offer discounts, including reciprocal zoo memberships, at this time.
Location: 4401 Zoo Pkwy., Asheboro, NC 27205
Distance from Charlotte: Approximately 90 miles, 1 hour and 40 minutes
Admission: $11-$15, ages 2 and younger free
COVID Restrictions: Guests are required to reserve a time slot or purchase a timed entry ticket prior to their visit. Face coverings are required in some areas, and social distancing and handwashing are expected. Staff wear face coverings and clean frequently touched surfaces. Guests follow one-way traffic patterns where possible, and tram runs one-way.
See an 80-foot waterfall at North Carolina's largest state park. Pack a picnic, and enjoy more than 40 miles of trails. The High Shoals Falls Loop Trail has waterfall views, but the 2.7-mile loop is strenuous, especially for little legs. The park lies well within daytrip range, but campsites are also available with reservation.
Location: 3001 South Mountain Park Ave., Connelly Springs, NC 28612
Distance from Charlotte: Approximately 62 miles, 1 hour and 20 minutes
Price: Free
COVID Restrictions: Group camping is currently prohibited. The park opens at 7 a.m., and on weekends, the park typically reaches capacity by 10 a.m. Expect park entrance delays of 30 minutes to one hour.
Visit The Quarry at Carrigan Farms for Open Swim. Children 11 and younger must wear a life vest in the water; ages 12 and up may take a swim test to swim without a life vest. Carrigan Farms has widened the boardwalk to help with social distancing.
Location: 1213 Oak Ridge Farm Hwy., Mooresville, NC 28115
Distance from Charlotte: Approximately 33 miles, 40 minutes
Price: $15 per person, $5 deposit required for reservation which is applied as food purchase credit, cash or check only
COVID Restrictions: Capacity is limited, so make a reservation. Groups are limited to 10 people or less. Staff has increased cleaning, guests are encouraged to maintain social distance. When six-foot separation is not possible, Carrigan Farms requests that all guests who are not strenuously exercising wear face coverings.
The orchard is open seven days per week until the first Sunday after Thanksgiving, except for Thanksgiving Day. Check the picking schedule online. You-pick has begun for the season and will likely continue through October. Don't miss the apple cider donuts, baked daily.
Location: From 3403 Greenville Hwy., Flat Rock, NC 28731, follow yellow signs for the orchard onto Pinnacle Mountain Road.
Distance from Charlotte: Approximately 102 miles, 1 hour and 45 minutes
Price: Free, cost for apples and purchased items
COVID Restrictions: Guests and staff are required to wear face masks and follow traffic flows in the fruit stand. Sky Top increased cleaning efforts, eliminated sampling, and allows visitors to take home picking baskets.
Get some fresh air and ice cream and say hello to the animals. All exhibits are open except the carousel, which is closed for maintenance, and various areas of Waterfall Junction, including the tram that connects the zoo to the garden.
Location: 500 Wildlife Pkwy., Columbia, SC 29210
Distance from Charlotte: Approximately 95 miles, 1 hour and 30 minutes
Price: $17-$20, ages 2 and younger free, $5 parking fee
COVID Restrictions: Timed tickets purchased in advance and facemasks are required to enter. Masks are not required for those with medical conditions, ages 10 and younger, and for all guests in outdoor areas, unless social distancing is not feasible.
Head to Pisgah National Forest and experience Sliding Rock, a 60-foot rock water slide that ends in an 8-foot pool of water. Sliding Rock is staffed 7 days a week until Labor Day and weekends only until October 28. Please note picnics are not allowed, and children under age 7 must slide with an adult. Find more information and hours online.
Location: 7851 Pisgah Hwy., Pisgah Forest, NC 28768
Distance from Charlotte: Approximately 133 miles, 2 hours and 30 minutes
Price: $4 per person, no entrance fee during the off-season
COVID Restrictions: Retail and personal floatation device rentals are not available this season, and exact change for admission is requested.
Riders control the speed of their sled, and young children ride with adults ages 16 and older who can control the speed. The coaster is open 7 days per week, but Fridays, Saturdays, Sundays, and holidays require registered check-in times. Be sure to check social media accounts prior to arrival for any updates or closures.
Location: 3265 Tynecastle Hwy., Banner Elk, NC 28604
Distance from Charlotte: Approximately 117 miles, 2 hours and 15 minutes
Pricing: $5-$16 per person, bundle packages of rides available
COVID Restrictions: Staff wears masks, frequently disinfects hard surfaces, and sanitizes sleds between uses. Guests must wear facemasks while in line and in the gift shop, but they are not required during the coaster ride.
Peaches are available for picking on Saturdays from 8 a.m. to 2 p.m. through early September. Pumpkins will be available in late September through October. Be sure to also check out the picnic area, observation beehive, and farm stand, which is stocked with fresh fruits, vegetables, and ice cream.
Location1650 Filbert Hwy., York, SC 29745
Distance from Charlotte: Approximately 39 miles, 50 minutes
Price: Free, cost for peaches and purchased items
COVID Restrictions: Guests are not required to wear masks while picking produce. Staff wear masks in the farm stand, and all checkout counters have plexiglass barriers. No more than 10 customers are allowed to shop the stand at a time.