Etiquette When Someone Has A Baby
What to do, and not do, when someone has a baby.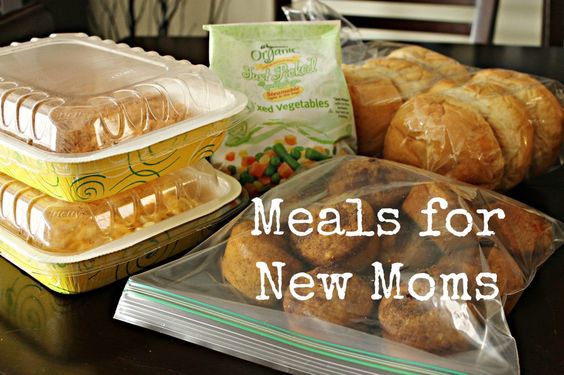 I was in labor for 25 hours. Most of our friends figured when I went into the hospital at 7:00 AM on Thursday morning, that I would have the baby sometime that day. It was a good assumption, but they were wrong. It was 8:00 AM on Friday when my little stubborn princess was born. Then two short hours later, before I even had the chance to brush my tangled, knotted hair, two well-meaning neighbors came to the hospital for a visit. Needless to say, I was not ready to entertain anyone but this new little person I had just brought into the world.
When someone has a baby, whether it's your sister, neighbor, or daughter's gymnastics' coach, it's important to know how you can truly help her and her family, and not do anything to make her life more difficult. Below are some new baby etiquette tips.
PLEASE DO:
Offer your help before the baby is even born. This is especially true for someone who's close to you. Tell her that when she goes into the hospital that you can take care of her other children, her pets, or even just watch things at the house. Telling her that she can call you when she goes into labor, even if it's in the middle of the night, is also an amazing gift.
Set up or participate in a "Take Them A Meal" website. If she knows that she will not have to worry about cooking dinner for a week or so after the baby is born that will be a huge relief. This also prevents everyone from brining the same dish, and overlapping dinners. Click HERE for some good recipes.
Give the family space when home from the hospital. Unless you are immediate family, there is no need to go to the hospital or to their house within a week or two after the baby is born. The parents need time to adjust, and to literally live in their pajamas if they want, without feeling like they have to entertain.
PLEASE DON'T:
Give them a gift without a gift receipt. As wonderful as you think the Diaper Genie is, you have no idea if they already have 3 of them! Parents can also receive too many clothes of one size and may need to exchange the cute outfit you gave them for a larger size.
Be too hands on with the baby. It's not a good idea to visit the newborn and bring along your kids and have everyone want to hold and touch the baby. If you really want to hold the baby (but please not your kids) make sure you wash your hands first and keep your mouth (germs) away from the baby in case you might have a cold brewing.
Forget to offer help during the first six months. Chances are the baby, and therefore the mom, will not be getting a full night's sleep, so occasionally offer your help or even another meal to give the mom a little break. You can even help by offering to drive her other children to practices or school, or pick up some groceries for her when you're out.
Hope these new baby etiquette tips were helpful. If you have any etiquette questions please email me at aimee@finesseworldwide.com, or go to my website for information and videos on etiquette for adults and children.