Digital Resources To Keep Your Family Healthy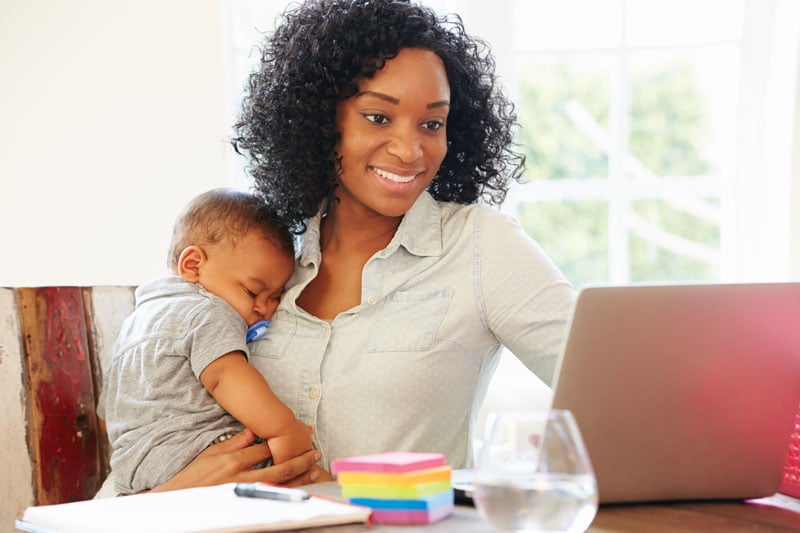 Parents who have searched for health information online know it can be every bit as frustrating as it is enlightening. Many websites have an agenda that isn't obvious until you finally figure out who is paying to put all that information at your fingertips. Even more worrisome, researchers have found that information on many health websites is outdated, incomplete or simply inaccurate.
Even though the medical internet seems like a free-for-all, there are reputable sites that can help you manage healthcare for your family more efficiently and effectively. Here are a few ideas about what you should — and shouldn't — do online:
Master the basics. Use a reliable, nonprofit website such as kidshealth.org or healthychildren.org to get up-to-speed on basic childhood health issues. Avoid using multi-purpose search engines like Google for basic health info because they will cough up too many sites that have an axe to grind, a product to sell or a conspiracy theory to defend.
Check out drugs. Don't buy medicine for your family online. The risk of getting counterfeit drugs is simply too great. Instead, use drugs.com to research benefits and side effects of both prescription and over-the-counter drugs. If you can't afford drugs that have been recommended for a family member, go to rxassist.org, a nonprofit website that has up-to-date information about assistance programs, many run by the companies that manufacture the drugs.
Find healthcare providers. Word-of-mouth from other parents is probably still the best way to find a pediatrician, but a website like Healthgrades.com and Ucomparehealthcare.com can be invaluable when you need to check out specialists, hospitals and other health facilities.
Comparison shop. Healthcare is the only area in which consumers don't know the price of things before they buy, and where costs vary dramatically from place to place. Slowly, the internet is making the cost of health services more transparent. If you have health insurance, your company's website may have lists of what they regard as reasonable and customary costs for everything from office visits to surgery. BlueCross BlueShield has also produced a useful app called Healthcare Bluebook that allows you to look up a fair price for services in your community. Similar information is available at newchoicehealth.com and fairhealthconsumer.org.
Research alternatives. The National Center for Complementary and Alternative Medicine (nccam.nih.gov) provides candid advice about the pros and cons of alternative practices ranging from acupuncture to yoga as well as supplements such as probiotics and Valerian.
Connect with your pediatrician. Most physicians now have websites that make it easy to set up appointments, refill prescriptions and get basic healthcare information. Even doctors who don't have websites may be willing to do email consultations on simple problems. Just be sure to find out whether they charge per email.
Keep records. Although it's convenient to store health information with an app like mymedicalapp, it's also risky. Check the company's privacy policy and realize that you may lose access to information if the company is sold or goes out of business. To learn more about how to set up and store personal health records for your family, visit myphr.com.
Locate support. An online community with active message boards is often the best place to find encouragement when you are facing family medical problems. Healthfinder.gov offers an extensive list of support groups (search for "support groups"). You may also want to check with your local hospital or organizations devoted to specific illness.
Of course, any health information or services you find online should supplement and not replace consultation with a physician. By using reliable health information sites, you can become a patient whose online research actually contributes to informed decisions that will protect and improve the health of your family.
Carolyn Jabs is also the author of "Cooperative Wisdom: Bringing People Together When Things Fall Apart," a book that describes a highly effective way to address conflict in families, schools and communities. Visit cooperativewisdom.org for more information.