Create Achievable Goals to Positively Affect Behavior Change
How to choose S.M.A.R.T. goals.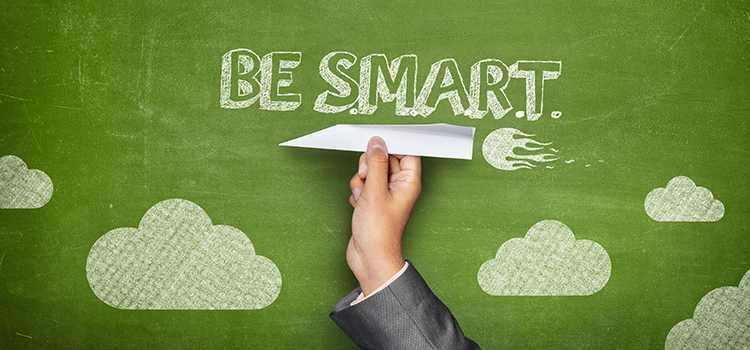 This week I gave the Howe and Hill families the first of eight weeks reading assignments and homework. (Don't worry, I told them about the homework in advance!)
The reading assignments covered the basics of goal setting, including how to set an achievable goal to positively affect behavior change, and how getting a good night's rest affects your ability to stick to your wellness plan.
For the weekly homework, each family set a short-term (four-week) goal and a long-term (eight-week) goal. We discussed their ideal outcomes, greatest challenges in reaching those goals, and ways to overcome the challenges.
I have guided them to choose S.M.A.R.T. goals. The acronym "S.M.A.R.T." stands for: Specific, Measurable, Attainable, Relevant and Timely. This concept focuses on establishing specific, measurable, achievable, realistic and time-targeted goals in order to be successful.
For the section about sleep, I highlighted the importance of having consistent, restorative sleep each night. Without enough sleep, our bodies are stuck in survival mode and don't function as well. Being sleep deprived can make us feel anxious, less able to make decisions, and more combative. Also, research has shown a lack of sleep minimizes weight loss and can lead to poor eating choices.
Hopefully if you are reading this blog, you know how important it is to have accountability and how crucial it is to make sure that each family has a good support network. This is why the Fit Family Challenge is such a great program. I look forward to sharing more of the Hill and Howe family successes over the next eight weeks.
This week's questions:
Are you ready to reach your wellness goals over the next eight weeks?
Who are the people who can help you with healthy lifestyle changes?
---
Maureen Carlomagno is the founder of Your Wellness Coach, which offers a variety of work/life balance services to the community. She teaches classes on managing stress, personal health lifestyle assessments, and work life balance seminars. In her free time, she enjoys spending time with family and friends, and participating in local wellness events. Carlomagno is excited to mentor the Howe and Hill Spotlight Families for the Fit Family Challenge.